Column #347 One year ago, this February, in darts…
Sunday, February 1, 2009
Column 347
One year ago, this February, in darts…
February followed January, as it often does, and…
…the Whyte & Mackay Premier League kicked off with a first night shocker as thirteen-time world champion Phil Taylor, using a new set of Unicorn's aerodynamically perfecto mundo Sigma darts and despite a 6-5 advantage, sees his 44-match Premier League winning streak go up in smoke 8-6 to James Wade. Unicorn stock plummets and the company is purchased by Enron. Raymond van Barneveld dispatches Wayne Mardle. After leading 7-0, Adrian Lewis survives a scare to top Terry Jenkins 8-5 with a bulls-eye checkout. Three-time and current world champion, John Part, and Peter Manley fight to a draw.
In the second week at Plymouth-sans-Rock Barneveld handles Part, Wade nearly lets a 5-1 lead over Terry Jenkins slip away but prevails 8-6, Taylor bounces back with an 8-4 win over Adrian Lewis, and Mardle and Manley fight to a brilliant tie – with Mardle scoring an amazing 87.5% on doubles.
Week three at Manchester sees Barneveld clear his third straight victory, handling Manley 8-4 to go atop the field. Jenkins zips to a 3-0 over Taylor only to see Taylor fight back and even the score – but Jenkins' high scoring propels him to an 8-5 win and the admiration of the 5,000-strong crowd. Mardle lurches into a 5-2 lead over Part but Part then reels off five legs without answer, closing the door on an eventual 8-6 victory. Lewis leads Wade 7-5 but Wade battles to a draw.
In Coventry during the fourth week, Taylor's troubles continue with an 8-3 loss to Manley, a remarkable third loss in four attempts following his unblemished record during the first three years of the tournament. Manley's victory is his first televised win over the perennial world champion since 1999. Manley comments that "I'm really enjoying myself." Taylor's post match remarks cannot be reprinted in this family oriented space because phrases such as "bloody fucking bullshit" are not permitted. Adrian Lewis notches his second win by a whisker over Mardle, 8-6. After four weeks, with Barneveld defeated 8-5 by Jenkins, it is Wade (who knocks off Part 8-4) at the head of the pack.
Meanwhile…
At one of Olly Croft's biggies, the Dutch Open, Robert Thornton defeats someone named Alain van Bouvwel, who may or may not be the guy who sings the Boll Weevil Song, and Anastasia Dobromyslova follows up her win at Wimbledon over Venus Williams to take the ladies title.
Colin Lloyd wins the UK Open South West Regional, his first title since 2006, over Andy Hamilton 8-6. Wayne Atwood and Adrian Lewis are dispatched in the semi-finals and Roland Scholten, Kevin McDine, John Part and Mark Walsh get their last peek in the quarters.
In America Gary Mawson cleans up at the Bloodshot Open while Ruth Kenny rolls back the clock to win the women's cricket (and Mary Azbill takes the woman's 501). Troy Kepley, Mike Sansoucie and Mechall Goss take the honors at the Winter Fling in West Palm Beach. Lito Moises, Darin Young, Nancy Huntoon and Marilyn Popp win at the Maryland TRICODA Open. Ryan Barnette, Brian Blake, Sherry Gronek and Beth Hutchins are victorious at the Sweetheart Shootout in North Carolina. Tim O'Gorman, Larry Butler, Nancy Huntoon and Marilyn Popp take the money at the Syracuse Open. The Camella Classic sees David Fatum and Chris White top the field and Stacy Bromberg sweeps the women's events. At Texas' Capital City Classic it's Chris Helms, Davis Snider, Christina Medina and Andrea Taylor who take the top money. Steve Brown sweeps in Grand Rapids at the Shoot the Rapids tournament and June Leahy and Tina Muscare come out tops among the ladies. Honors at the Queen Mary Classic go to Paul Lim and Jan Turner. And Bob Gargan, Chris Linkous, Dawn Bocchinfuso and Deb Blackwelder win at the President's Day at the VFW shoot in Cary, North Carolina.
Stacy Bromberg is honored with her twelfth consecutive American Darts Organization title (and career fourteenth) and Big Daddy Darin Young scores his first.
The Premier League returns for week five in Bournemouth and Taylor, finally, returns to style to demolish Mardle, 8-0. Lewis almost handles Manley, but not quite, as Manley claws back to a tie. Part doesn't have the steam to stay with Jenkins, taking just two legs. And Barneveld reclaims the top of the table in a great battle against Wade, prevailing 8-6.
In the darts literary world, Justin Irwin publishes his book Murder on the Dartboard, arguably, according to the New York Literary Guild, "the most entertaining book about darts to enter the market since Maya Angelou's I Know Why the Caged Bird Sings in 1969." MGM purchases the movie rights and announces that Irwin will be played by Rowan Atkinson.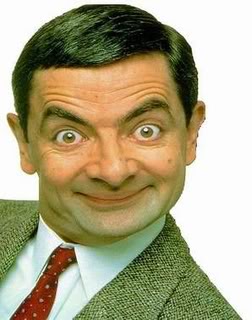 In sports news unrelated to darts, in Arizona the New York Giants beat the previously undefeated New England Patriots in Super Bowl XLII, proving the pundits wrong, not to mention, according to Dave Barry, "Fannie Mae and Freddie Mac, which had $38 billion on the Patriots to win." At Texas Tech University Bobby Knight resigns after 42 years as a coach during which time he won 902 games and threw one chair.
In politics, during the Super Tuesday primaries Senator John McCain emerges as the front runner among the Republicans and Hillary Clinton and Barack Obama continue to run neck and neck. BUT four days later, in an incredible event predicted to dramatically shake up the contest among the Democrats, $161 million in art – a Cezanne, Degas, van Gogh and Monet – is taken in a robbery from the E.G. Buehrle museum in Zurich. Two of the paintings are then recovered from a closet in Monica Lewinsky's flat.
Finally, after 49 years in power, Cuba's Fidel Castro resigns. The Cuban National Assembly hands the reins of government over to Castro's brother, Raul, who promptly uses the reins to whip senseless SEWA darts forum poster, Fletcher.
From the Field,
Dartoid
The following two tabs change content below.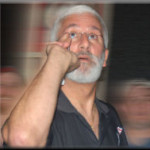 Author of the column that since 1995 has been featured by Bull's Eye News, the American Darts Organization's (ADO) Double Eagle and numerous other darts publications and websites around the globe.