Column #332 Septuagenarian George Silberzahn pens another WINNER!
Thursday, September 25, 2008
Column 332
Septuagenarian George Silberzahn pens another WINNER!
I've said it before and I'll say it again – you never quite know what to expect when you pick up a book about darts. We'll, actually you pretty much do. That's the frustrating thing. Most of them are boring!
Like mine.
But George Silberzahn's first book, How to Master the Sport of Darts, was different. That's why it was so wildly popular, quickly selling out two printings. Now, in just days, perhaps even hours, the Second Edition of Silberzahn's masterpiece will be released (and available at Amazon). Completely updated and crammed with nearly a dozen new chapters on everything from the soft-tip game to the yips, this edition is certain to outsell the first.
George Silberzahn, who turned seventy just last week, has been involved in the game for decades. He once averaged more than fifty on an American board and, after he switched to bristle and reached the peak of his skills in the 1970s, there wasn't anyone in the game (including everyone in the Legends Speak section of his book – which has been retained in full from the original issue) who dared take him lightly.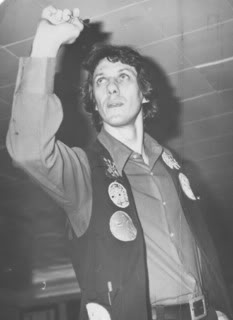 While he is still competitive, still throws league and the occasional tournament (we've even thrown together as partners – and lost – which he explained, teacher that he is, was because my darts "fly like sausages"), he has for years, with his wife, Sandie, always at his side, devoted himself to sharing the knowledge of his years in the game, as only he can.
Silberzahn has developed and is marketing a special player's tournament designed to offer darters of different skills a level but challenging field of play. He has designed the popular tutorial, Flight School (subscribed to by people from all corners of the world), to aid darters at all levels in identifying strengths and weaknesses in their game. He has created a website at Silberzahn's Darts dedicated to helping upcoming darters improve their skills.
The thing that makes Silberzahn different is that he writes, teaches, and mentors, not for money or acclaim, but for the same reason you will be so pleased when you add his new book to your library. He loves the sport and delights in sharing that love with others. And as you'll soon find, he has a way with words. He paints pictures. And his pictures work. What he has done – and he's pegged it smack in the triple twenty – is take his pen and create crystal clear images that will impart a lasting message to any level of darter. In chapter after chapter Silberzahn steps to the lectern and shares his knowledge in a manner the reader can almost touch and feel.
In this new edition Silberzahn has figured out an even better way to present old but important subjects in a very readable fashion. And then, for extra and extremely effective measure, he reinforces his main messages by yielding more than half of the space between the covers to first-person bits of wisdom from some of the icons of the sport of darts in America. As if to say "Hey, if you still don't get it, don't take it from me – listen to these guys," he hands a big, fat pad of paper and a brand new pen to nine of the most accomplished darters ever to step to the line in this country: Joe Baltadonis, Conrad Daniels, Frank Ennis, Ray Fischer, Bob Theide, Jerry Umberger, Danny Valletto, Helen Scheerbaum and Julie Nicoll-Jennings.
Many of these names are unfamiliar to the mass of those involved in darts today. But not one of them is unknown to the likes of Eric Bristow, John Lowe, Dennis Priestley, Phil Taylor, Jocky Wilson, John Part and so many others. In their day every single one of the American darting legends took the best anybody in the world had to offer.
Take Ray Fischer – Barry Twomlow once described him as "the best shooter I've ever seen." Sheerbaum, at eighty-one years of age, defeated dozens of shooters less than half her age to win the Ms. Philadelphia championship. Daniels knocked top seed, Erik Bristow, out of the World Profession Darts Championship in 1978. And Nicoll-Jennings – as a little girl she was winning money games from the best male shooters in the country.
And then there is Silberzahn…
Although he would be loath to admit it, he is a legend among legends in the sport of darts in America.
George Silberzahn is a man who has given and continues to gives his all to the sport and expects nothing in return. His only reward is in knowing that, in some small way, he may have helped you improve your game.
And now, he has thoroughly revamped his popular first offering, possibly one of the best selling books ever written about the sport. You'll find it easy to read, impossible to put down, and a great help to your game whether novice or champion, steel tip, soft tip or American darts player.
There is simply nowhere in darts literature that can a reader find between the covers of just one book the array of advice – and vivid career reminiscings – the likes of which Silberzahn has assembled.
Enjoy!
Dartoid
The following two tabs change content below.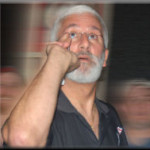 Author of the column that since 1995 has been featured by Bull's Eye News, the American Darts Organization's (ADO) Double Eagle and numerous other darts publications and websites around the globe.