Column #175 Babel Darts
December 14, 2004
Column 175
Babel Darts
One dark and dreary night, almost ten years ago, I wrote my first column about darts. It was a horrendous piece of writing (not that I have improved over the years) and a sad, sad day for the sport of darts.
I posted it from Beijing (a city in China — and if you don't know that you're a big, damn dummy, which is already evident by the fact that you're reading this crap).
Rick Osgood from Cyberdarts bravely ran the story, an act for which I am sure he is extremely sorry today.
It was the beginning of the tragedy that is now known as Dartoid's World.
To commemorate this calamity, ("dark and dreary… commemorate a calamity" — damn, do I SUCK!) I recently translated that column into traditional Chinese, using the popular web-based Babel Fish program.
I then translated the column back into English.
What I learned is something you already know: the garbage I wrote ten years ago is still just garbage. And it's ripening with age.
感謝對Rick Osgood 和這個報告的奧秘網際空間(一系列時常隨後而來) 來自到您, 相信它或不是的北京, 中國, 箭實際上存在。
這 裡為一次會議以部林業關於中醫和慘暴對熊。一點關於那其它時間或許。 緊貼幾英哩從天安門廣場和被忘記的城市I've 發現了二間客棧值得檢查。如果 曾經在這世界嘗試的部分豬和口哨(和他們的熱狗!) 並且Frank's 地方。細節檢查客棧CYBERDARTS 目錄在世界。 一個卓越的地方。現實十億和半人(數字 幾乎不可能推測) 觸擊當你考慮有無家可歸的在中國(大約60,000,000) 比英國的全部人口。這樣的貧窮。為當地人, 旅行是乘自行車。飯食是由筷子。為訪客, 語言障隘是 然而, 在它全部中間– 像幾乎在世界– 如果您看起來一有點您可能發現箭板和興旺的箭"subculture." 從有語言是沒有障礙。投擲在Frank's 地方(委員會由一些桌阻攔了) 僅我拾起某一'01 與名字發音在豬和口哨的三個人。這結果是超級時光! 我們結束了射擊的公牛為啤酒在夜之前被結束。然後我們開始了切口卡片為100 元筆記! "Gambay" 是晚上的詞。知道精確翻譯但什麼您呼喊在您使飲料向後揚之前。相似與"cheers" 我假設– 但全部更加粗暴! 如此怎麼我去了對中國並且什麼是我做在您的電腦屏幕? 我跑一個國際動物幸福組織的動物幸福分裂。在這上下文我花費一個好一半每年最奇怪地方。給出它– 從Okavango 向Katmandu 我似乎最終尋找我的道路那裡。從大猩猩到大象對orang-utans 尋找我的道路對他們的棲所。 但我的積念是箭! 我的GT's 是以我我曾經旅行的地方。或許通過CYBERDARTS 我能與您分享我發現的一些好時代。 標題家庭對鱈魚早晨。我的隊(村莊薄餅村莊蠢貨) 那裡有二次比賽剩下在途中對同盟冠軍。如此祝願我們運氣! 在上旬8月我離去在一2,000 英哩 腳踏車乘駕(或多或少通過客棧) 從都伯林向莫斯科。下個報告從某處… 如果模子! 從領域, Dartoid
A million thanks (a series of often afterwards comes) to Rick Osgood and this report mystery Internet space to come from to arrive you, believed it or is not Beijing, China, the arrow exists in fact. I' M here is a conference by a forestry about the Chinese medicine and the tyrant to the bear. 1. about that other time perhaps. Tightly pastes several mile from the Tiananmen Square and city I' which forgot; Ve had discovered two inn are worth inspecting. If you' Re once in this world attempt partial pigs and whistling (and their hot dog!) And Frank' S place. The detail inspects the inn CYBERDARTS table of contents in the world. China' A s remarkable place. Reality ten hundred million and half person (digital that' S is nearly impossible to extrapolate) strikes when you considered has homeless in China (about 6.0,000, billion) compared to England's entire population. Such poverty. For the native, the travel rides the bicycle. The food is by the chopsticks. For the visitor, the language bonds the pass is absolute! However, completely among — likes nearly anwhere in it in the world — if you look like a little you possibly to discover the arrow board and prosperous arrow " Subculture. " From has the language is does not have the barrier. I didn' T throws in Frank' The s place (committee stopped only me by some tables) to pick up some ' 01 and name I can' T pronunciation in pig and whistling three people. This result is the super time! We have finished the fire bull for the beer before the night is finished. Then we started the margin card are 100 Yuan notes! " Gambay" Is the evening word. I don' T knows the precise translation but it' Before s any you shout at you cause the drink 向後 to raise. Similar and " Cheers" My supposition — but is completely cruder! So how have I gone and what am I do to China in yours computer screen? I run an international animal happy organization's animal happy fission. I spend a good half every year strangeest place in this context. Produces it — I as if finally to seek my path there from Okavango to Katmandu. From gorilla to elephant to orang-utans, I' Ve seeks my path to their habitat. But my product reads is an arrow! My GT' S was a place which once travelled by my me. Perhaps I can share some good times through CYBERDARTS with you which I discovered. I' M title family to cod morning. My team (village pizza village idiot) there has two times of competitions to be left over on the way to the union champion. So wishes our luck! Departs in first 10 days of the month August me in 2,,000 mile " Holiday" The bicycle rides (more or less passes inn) from Dublin to Moscow. Next report from somewhere… if I don' T mold! From domain, Dartoid
My apologies and happy holidays.
From the Field,
Dartoid
The following two tabs change content below.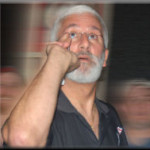 Author of the column that since 1995 has been featured by Bull's Eye News, the American Darts Organization's (ADO) Double Eagle and numerous other darts publications and websites around the globe.