Column #496 Enter the 2015 BetVictor World Matchplay Pool!
Friday, July 10, 2015
Column 496
Enter the 2015 BetVictor World Matchplay Pool!
Think you know darts?
Want to win some money?
Enter the BetVictor World Matchplay Pool!
Here is the bracket, click on it for the embiggened version: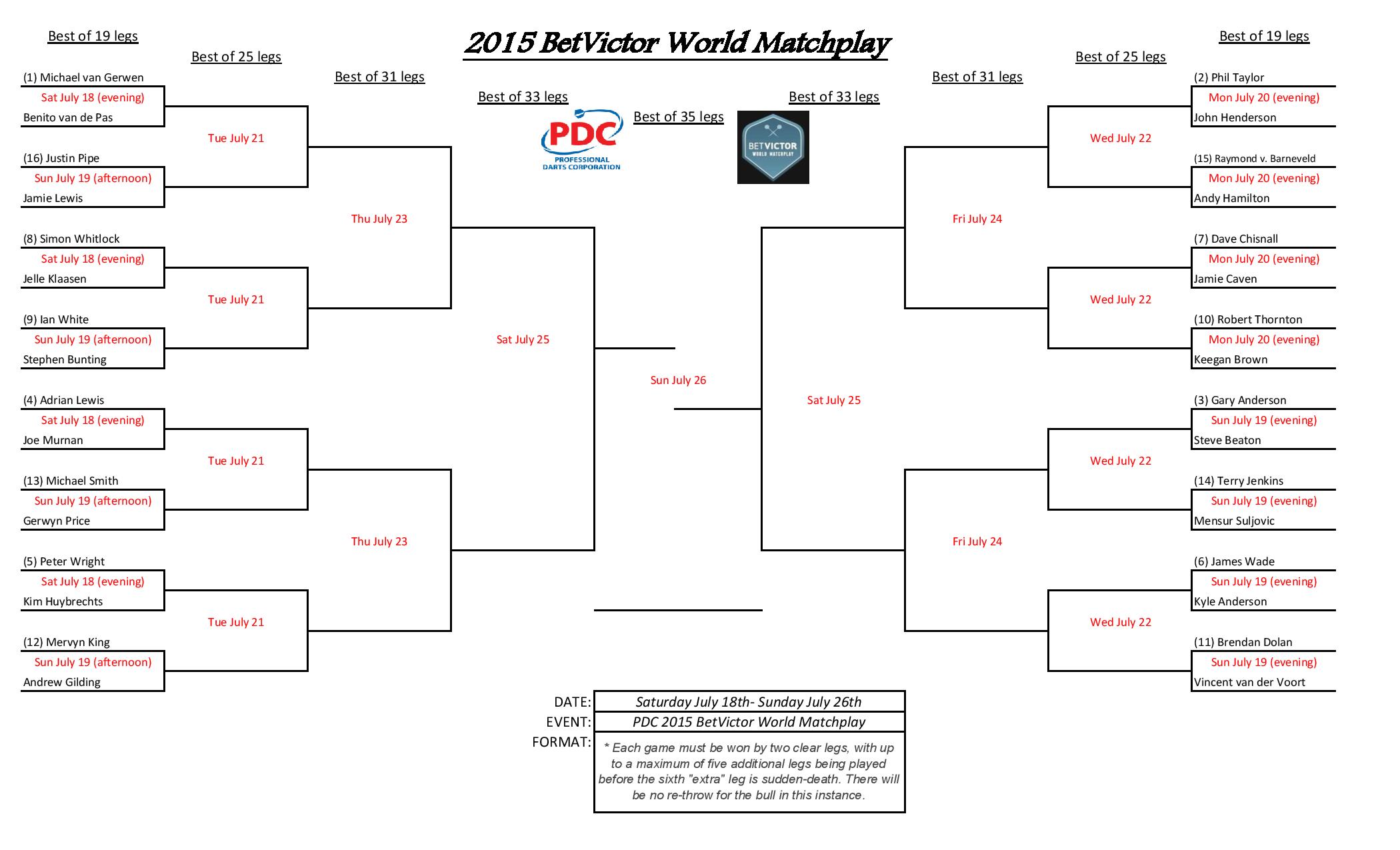 Print it off.
Fill it out.
Scan and e-mail it to: 2015matchplay@gmail.com.
Send you entry fee ($20) via PayPal to: ltbdarts@gmail.com.
Deadline: noon (Eastern Standard) on Wednesday, July 15.
Winners: 50% to first, 30% to second, 20% to third.
Tiebreak: first tiebreak is the score of the finals (be sure to predict this – this is the only score you need to predict) and second tiebreak is the number of correct first round picks.
Then search Facebook for the "PDC Premier League Pool" (incorrectly labeled – but so what!) to join in and follow the action.
Good luck!
From the (gambling) field,
Dartoid
The following two tabs change content below.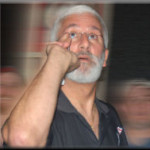 Author of the column that since 1995 has been featured by Bull's Eye News, the American Darts Organization's (ADO) Double Eagle and numerous other darts publications and websites around the globe.