Column #469 "It seems like déjà vu all over again…"
Friday, August 22, 2014
Column 469
"It seems like déjà vu all over again…"
The similarities between the current stirrings about the American Darts Organization (ADO) and a situation at the Minuteman Dart League (MMDL) some years ago are startling.  Have a read…
http://dartoidsworld.net/2006/08/column-270-the-mmdl-arrogant-ignorant-or-just-misunderstood/#more-1406
The MMDL survived and now thrives.
How will it end for the ADO?
From the Field,
Dartoid
The following two tabs change content below.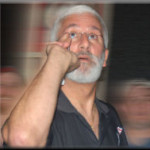 Author of the column that since 1995 has been featured by Bull's Eye News, the American Darts Organization's (ADO) Double Eagle and numerous other darts publications and websites around the globe.