Column #CM114 "Double In" in Leicester
Friday, September 30, 2022
Column CM114
"Double In" in Leicester
"Double In" in Dublin was for many years the motto when October drew near and the City West Hotel just outside the city offered accomodation for players, officials and fans as well as being the host venue for the PDC World Grand Prix – a really splendid setting for the tournament.  Many players looked forward to participation in a tournament as well as being able to use the hotel's golf course.   And perhaps as well to eat the outstanding breakfast surrounded by nobility.
For many years there were always two places for Irish players in the tournament  to make it a real Irish event.
For me – fan and media – of course, Dublin always was a special destination – Ireland somehow is different, it feels different.  I suppose other people have experienced the same.
But last year, Corona prevented the Dublin event and this year the City West Hotel was not available for the PDC's tournament date – so for the second time in a row it will be "Double In" in Leicester.
The town of the infamous King Richard III offers a good environment for a dart tournament – here the popular Jamie "Jabba" Caven was born and Jim Walker calls it home now-a-days.  And with Daryl Gurney and Brendan Dolan we find in this year's World Grand Prix two Irishman in the mix of participants to add a small Irish touch.
Beside being one of the oldest cities in England with a lot of history today's Leicester is a town which hosted Cricket World Cups and Rugby – Union World Championships.  It is the hometown of several snooker players – among them four-time world champion Mark Selby and football player Gary Lineker and many more or less notable people.
Thirty-two more or less notable dart players will participate in this year's World Grand Prix – the top 16 on the PDC Order of Merit plus the top 16 from the PDC Pro Tour Order of Merit not otherwise qualified.  Among them we have this year three debutants – Martin Schindler, Martin Lukeman and Madars Razma – all qualified by the Pro Tour Order of Merit.
The players come from an astonishing twelve different countries though still the most are English (17).  Among them are five former and the reigning world champion – but nevertheless I have no clue who will win the tournament.
Sponsor betting company Boyle Sports sees Gerwyn Price as favourite to win followed by Peter Wright and Michael van Gerwen, both on second place.  Reigning champion Jonny Clayton is fourth in the betting rankings.
When you look at the tournament bracket it is easy to understand this betting ranking – Price's quarter of the draw offers seven other players most fans will not think capable of presenting real danger for Price – Martin Schindler, Joe Cullen, Damon Heta, Rob Cross, Daryl Gurney, Madars Razma and Ryan Searle.  But this could be a little bit deceptive.  Yes, it is true that Gurney and Searle lost most of the matches they played again Price but Price does not always win.  Heta lost to him at the Queensland Darts Masters – but sometimes Price is not up for the win.  The same applies to the other players – Cullen for example lost once and won once against the Welshman in this year's Premier League.
Nevertheless I, in principle, agree with the assessment that Price is the strongest player of that quarter of the draw and his record in the World Grand Prix is really good as he has once won it and was last year's runner up.  He he receently won the World Series of Darts final where he proved to be quite accurate on his doubles.
In the second quarter of the draw Michael Smith is highest up in the betting odds – he is fifth. This quarter I personally think is the most evenly matched quarter and the most difficult to predict.  Michael Smith, Nathan Aspinall, Danny Noppert, Gabriel Clemens, James Wade, Martin Lukeman, Ross Smith and Andrew Gilding can be found in this part of the draw. Martin Lukeman might be the weakest player – though he was quite a threat to all players at the beginning of the year but has been far less strong recently.  Michael Smith should be the favourite looking at his talent.  But we all know he often doesn't perform up to it.  And of course one never should underestimate James Wade who usually is very sure on his doubles.  Andrew Gilding might once again turn out to be the dark horse in this quarter – he certainly was the surprise player in the Belgian Darts Open last weekend where he reached the final.
The third quarter is headlined by Peter Wright who to me has been a little bit baffling recently.  His averages improved a lot after his gall surgery but until now the results often don't match.  It might be it just takes some time to fully recover.  Peter Wright was drawn into a difficult quarter – with Jonny Clayton, Dirk van Duijvenbode, Dimitri van den Bergh and Dave Chisnall as his stongest opponents and Kim Huybrechts, Krzysztof Ratajski and Callan Rydz as the outsiders.  The three outsiders are always good for an outstanding match but I think they at least at the moment are not consistent enough to go all the way.
Dirk van  Duijvenbode only just lost to Price in the final of the World Series of Darts and he looked dangerous in the Belgian Darts Open as well though his doubles let him down against Clayton in the third round.  Well, Clayton is the reigning champion but he hasn't played as commandingly this year as he did last year.  Rather he showed he is really pugnacious and he is most of the time clinical on his doubles which of course could be an advantage in this Double In contest.  Dimitri van den Bergh at the moment still still to get used to his new equipment – he won two of the World Series events this year.  But his performances often resemble a rollercoaster ride.  It might be he has settled now and, if so, he could turn out to  be another hurdle for Wright.  Dave Chisnall is always some kind of a surprise bag – sometimes he throws unbelievable scores in one match and in his next match they are gone.  Perhaps his problem is his throwing technique.  In the Belgian Darts Open he showed what he can do when he is able to stay steady.
Which leaves the fourth quarter – the van Gerwen quarter or perhaps the quarter of players in search of their "A" game.  Were it to be the van Gerwen of his prime years there would be no doubt at all who would be the favourite in this part of the draw.  But now-a-days one is allowed to doubt especially as his big problem, often enough, are his doubles.  With Jose de Sousa we have at least one player in the same quarter for whom, beside his 180s, the doubles often enough are the strength of his game.  Besides, one can't say any longer that the Dutchman is unbeatable – probably most of the other players (Gary Anderson, Brendan Dolan, Stephen Bunting, de Sousa, Adrian Lewis, Chris Dobey and Luke Humphries) have already beaten him and and no longer are struck by awe when they play against him.  I am not so sure whether other than van Gerwen and  the "Special One" there is another player in this part of draw who could win the tournament.  Should we see the Gary Anderson of bygone days it would be a little bit different but it is by now questionable we'll ever see this Anderson again.  Adrian Lewis looks stronger again but he's still inconsistent as is Stephen Bunting.  And Luke Humphries has been in better form than he is at the moment as well.
There are people out there who think this year's World Grand Prix winner could well be one of the unseeded players – I am not so sure.  I think it will be one of the seeds but for me it is quite open as to which one.
The following two tabs change content below.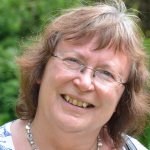 The founder of Global Darts, darts journalist Charis Mutschler hails from Marbach, near Stuttgart, Germany. A regular at most major PDC tournaments, a lover of literature, dance and music and cats, Charis' popular writings about darts and its players often transcend the usual. She brings something unique to the chroniclers of the sport we all love.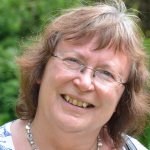 Latest posts by Charis Mutschler (see all)