Column #CM1 An interview with Larry Butler
Friday, February 19, 2016
Column CM1
An interview with Larry Butler
Born in 1957, Larry Butler is 58 years of age – three years older than Phil Taylor. But he is still one of the most successful American dart players, possibly the most successful.
Beside countless North American tournament wins, both steel-tip and soft-tip, he has had some international success as well. He was one of the North American players who was invited after the spilt 1993 by the WDC (today PDC) to take part in their tournaments and he played from 1994 – 1997 in the new PDC World Championship, reaching the quarterfinals in 1997. But his biggest success came in 1994 when he won the World Matchplay in Blackpool. Still today, he is the only male American player who has ever won a major tournament on British soil.
After 1997, Butler disappeared from darts for around 10 years. He reappeared again in 2008 at the Las Vegas Desert Classic. In 2009, he qualified for the PDC UK Open and in the same year threw during the PDC Players Championship in Las Vegas (recording his only known tournament 9-darter). After the PDC withdrew from the USA, Butler played more WDF/BDO tournaments (but competed in the PDC World Cups together with Darin Young as Team USA).
2015 was an extremely successful year for him. He won the first season of the new American CDC against other North American top players, qualified by way of the BDO Grand Slam Qualifier for the GSOD, reached the final of the North American qualifier for the 2016 PDC World Championship, was invited to the 2016 BDO World Championship, reached the singles quarterfinals of the WDF World Cup and caused an upset in the Winmau World Masters by eliminating, impressively, some of the BDO's top players before he lost in the final to the BDO #1 Glen Durrant.
During the Grand Slam we met for the following interview:
Larry – besides meeting you several times this year I last talked to you during the UK Open 2009 in Bolton…
Oh yes, I stayed for sometime in the UK that year. I stayed over for seven weeks with my friend Ronnie Baxter. In this time I played some of the UK Open Regional/ Players Championship weekends and managed to qualify for the UK Open. But I lost first round.
At that time, the PDC was getting more involved in the USA – but in the end it was a failure…
I think it was a financial problem. All the venues and hotels which were chosen were just too expensive. So people decided not to take part in the tournaments and to save the money. It was not possible to bring the families along either – it really was too expensive.
Then the NAPDA was founded…
Yes, that's true. The person behind the NAPDA is Canadian Bob Sinnaeve. Until it started, we had separate rankings in the United States and in Canada – a problematic situation as Canadian players play in US tournaments and US players in Canada. Now we have got a unified ranking for Canadian and American players.
At the moment, one hears that the ADO – the national American organization – is in a crisis…
The most controversial point is the ADO office which cost a lot of money over all the years of its existence while no one has an idea what merit it has and what it really does . But of course the ADO does a good job as well – it was the ADO which organized and payed when we took part in the World Cup recently. Our team manager, Steve Brown, as usual did a good job as well and besides is a very "valuable" team manager as he is a good player and could always fill in should one of us couldn't play.
Might it be the USA is just no country for darts?
Oh,- of course it is. Darts is a popular sport there.
This year, another endeavor started – the Championship Darts Circuit (CDC). Do you think it will survive and help darts in the USA?
To tell the truth, I am not really convinced yet. It is more or less only for the elite players so at least at the moment doesn't produce new players or get not so good players more interested in the sport.
You played the CDC and won it this year – how hard was it?
I won two of the events and the final. It was not easy but the head of the table had to withdrew from the final. In the end it was – as always – Darin Young and me. There is not much young talent around either.
That seems to be one of the main problems of the sport in the USA – the ADO doesn't offer much for the youth…
That is only too true and that really is a problem. I think it is a little bit better in Canada. I am not quite sure whether the youth are not interested or whether there are not enough offers, although I think darts was more popular when I started to play. One of my sons plays darts and he's quite good. He's already won matches in the next age group. But I've certainly invested a lot more money in baseball for my children than in darts.
Do you think soft-tips could help the youth to get more interested?
I can imagine it – as interested as the youth are in computers and all kind of machines.
You play steel-tip and soft-tip with some success – which do you prefer?
To be sure, I prefer steel-tip. But I've played a lot of soft-tip as well. I even won the Bullshooter a couple of times.
After the World Masters you travelled to Shanghai to play in a Dartslive event there – do you need to adjust from steel to soft?
No, not really – I don't feel there is a difference. In this case the problem was more the travelling because I felt the jet leg. We played in a team event at first and I almost couldn't keep my eyes open.
A lot of serious steel dart players feel soft-darts is too easy – would you agree?
That's true, it is very easy at least on the American electronical boards. But because it is easier for everybody that makes it rather difficult.
How far spread is electronic darts in the USA and has Dartslive a big stake in this?
It is fairly wide spread but Dartslive, 'till now, plays only a very small part in it. Electronic darts in the USA is dominated by Arachnid. A lot of pubs and clubs where soft-tip is played are by contracts bound to Arachnid – it is not easy for Dartslive to spread out.
You traveled from Hull to Shanghai – then on to Kemer in Turkey for the World Cup and then back to the UK for the Grand Slam – is it not exhausting?
Yes, of course it is. And I don't like travelling very much anyway. But I had some days here in Wolverhampton to recover.
And how do you pass your time off in between the tournaments?
I love to visit all those shopping centers here in England. And in Turkey they sold a lot of wooden goods very cheap, rather astonishing artisanal things, for example a small folding table. I already sent a parcel back home. I've got three children – they all get souvenirs.
How much time can you spend at home with the family?
Not enough. I really miss my children.
Do you still work when at home?
I even work when I am underway. I've got my own IT company – that means it is easy to take time off. And I can work from wherever I am.
While a lot of players seem to have a problem motivating and no longer play their best or have even withdrawn you still look motivated and play great darts. How do you manage this?
There are not many around whom I know from past times – that's true. Some just stopped playing, there are a few who prefer the commentator's box now-a-days. I think what helps me a lot is that I enjoy playing very much.
Do you think you played better when you were younger?
I think I was a stronger player when I was younger – before I took that long break after my father died. But now-a-days I really only play for pleasure, while then I played for the money. And of course, I am much more experienced now which helps as well. I think my best time was in the 1990s when I did win and play quite a lot of tournaments in the US. I played up to 30 tournaments a year – 30 weekends traveling and away from home.
When you took that break – didn't you play at all?
No, I really stopped playing completely for around 10 years. I only returned to play when the PDC came over to America with some new tournaments and I thought it might be worth trying with such a lot of prize money around.
Are you still nervous on stage?
No, not at all. That's another advantage I now have. I always had to fight my nerves. Perhaps that's another reason why I can enjoy it now so much. I've got other problems sometimes on stage now – my arm seems to tire more easily.
How do you manage to stay fit?
There is not much I do but I like to walk and I walk a lot. I always have a pedometer in my pocket.
Would giving the PDC circuit another try be an option for you?
Well, I played it many, many years ago. But no, I don't give it a thought now-a-days. I would have to move here and I can't imagine doing it. I would miss the family too much.
Was the Grand Slam your last event in Europe this year?
Well, not really. I'll have to return to play the World Championship in Lakeside. When I was younger I always wanted to take part. There always was the option they could invite two American players every year. But I was only invited once in all those years.
You are the only player from America who ever won a tournament in the UK…
Yes, I won the World Matchplay in 1994. I beat Dennis Priestley in the final. And in 1997, I reached the quarter finals of the PDC World Championship.
Do you still practice?
Oh yes, I try to practice every day. Often doubles and triples around the board. It's not always easy though to find a place to practice when I travel.
Would you say players are better now-a-days than they were when you started to play?
No, I don't think so. Perhaps a little bit. But to be sure there are a lot more good players around today!
The following two tabs change content below.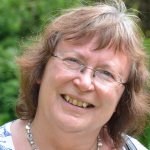 The founder of Global Darts, darts journalist Charis Mutschler hails from Marbach, near Stuttgart, Germany. A regular at most major PDC tournaments, a lover of literature, dance and music and cats, Charis' popular writings about darts and its players often transcend the usual. She brings something unique to the chroniclers of the sport we all love.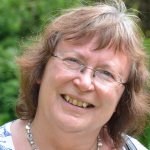 Latest posts by Charis Mutschler (see all)