Column #CM4 Charis interviews Martin "Wolfie" Adams
Tuesday, May 24, 2016
Column CM4
Charis interviews Martin "Wolfie" Adams 
Martin – of course, people wonder why after years of refusal you took part in the Grand Slam last year?
Well, that's nothing mysterious. The BDO talked to me and advised me to take part.
How did you like it?
I really enjoyed it. And despite what you may have read in some social media the crowd was very supportive to me.
It must have almost felt like a family reunion for you with such a lot of players who switched from the BDO in recent years. Do you all get on?
Oh yes, of course we do. And I really liked it that I could catch up with some I hadn't seen for a while like Ian White. But it is not that we never meet or talk only because we play in different organisations. For example, with some I play exhibitions.
Is it easier for you to settle in a tournament when you know your opponents?
For me it is much easier when I know what to expect. With players you don't know you've no idea what you are in for.
How did you like the PDC crowd? Did the noise affect you?
I really felt supported by the crowd and I was received very positively – that was really great. I had no problems with the noise, although it is different from what I am used to.
The PDC still has chalkers on stage. What do you like better – chalkers or electronic score boards?
I prefer the electronics. I don't really like chalkers – I always feel the electronics make much less to no mistakes.
Do you always know your scores? During the last World Masters there were some situations the scoreboards didn't work.
That's true. That can be a problem in the City Hall in Hull. And that of course can affect some players. But it is no problem for me – I always know my scores and what I still have left.
Everybody always wants to see you play Phil Taylor – is he the player you want to play as well?
I can't say there is a player I by all means want to play. And I've in fact played against Phil several times.
And who was the winner?
I really have no idea. Sometimes he won, sometimes I did. But I don't keep an account.
You once were a "victim" (in 2006) of Michael van Gerwen in the final of the Winmau World Masters – would you have predicted he'll get as good as he is now?
Oh yes! I remember that well. But I never did foresee he would once be such a great player, even though I realized at that time he was a great talent.
You were in fact quite "old" when you first qualified for Lakeside and even older when you first won the world championship…
I think Lakeside is a very difficult tournament to win as it goes over nine days and you have to play good darts during that entire time – you can't allow yourself any weakness. I feel all those long tournaments are really difficult to win.
When you started your career did you ever think to give the PDC (then WDC) a try? You played several PDC tournaments during those years?
No, I never thought about it. While it is true I played in some of the tournaments in 2001,I really never thought about giving it a try.
At which age did you start to play darts?
I started to play when I was 24. So I never played BDO youth or any other youth tournaments.
Do you still practice?
I still practice two hours every day although of course there are days I can't manage it.
What is your favorite tournament?
That to be sure is the BDO World Championship in Lakeside – still the one everybody knows about and wants to win.
Would you say you are more a singles player or do you like the BDO/WDF team and pairs events as well?
I've played a lot of pairs and team events and I really liked to play them. They often were played more for fun and I enjoyed it. But now-a-days I feel players take them too seriously and all the fun has gone.
Do you still play league and county?
I still play in a local league. But I can't say I win all the time – often enough I am beaten. For me playing league is kind of practice but I have a lot of fun and, of course, it is time for camaraderie as well.
You were for many years the English team captain – was it hard to step back?
I was the team captain for 20 years and I really took a pride in it and had a good time with it. But when in 2013 during my divorce my form dipped I was not again nominated. It was really very hard to bear – especially during a trying situation. I always consoled myself with those 20 great years.
How do you still manage to motivate yourself after all the years you competed at such a high level?
I am not really great with motivation but I enjoy it very much. I enjoy playing, I enjoy watching the young players coming through and I, for example, enjoyed it very much to watch Andy Fordham during the Grand Slam after all he's gone through. Perhaps that's motivation for me.
You've won more or less everything you could in the BDO and WDF – do you still have goals?
Of course, I still have goals! I still want to win, I want to win even more competitions, I want to win everything again and again!
The following two tabs change content below.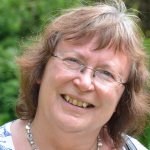 The founder of Global Darts, darts journalist Charis Mutschler hails from Marbach, near Stuttgart, Germany. A regular at most major PDC tournaments, a lover of literature, dance and music and cats, Charis' popular writings about darts and its players often transcend the usual. She brings something unique to the chroniclers of the sport we all love.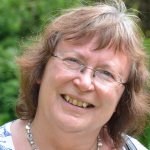 Latest posts by Charis Mutschler (see all)