Column #CM6 Darts in June – Upsets, Highlights and Another Milestone Birthday
Tuesday, June 28, 2016
Column CM65
Darts in June – Upsets, Highlights and Another Milestone Birthday 
June's darting highlight certainly was the PDC World Cup. It's a darts tournament I like – different format, different faces and even sometimes a few upsets! And this year it even included a premature birthday present…
This year's upsets started before the tournament. Michael van Gerwen didn't want to play on a team with Jelle Klaasen. The reason is a sex scandal some years ago which included nude photos of Jelle Klaasen and a mentally handicapped teenager acquainted to Michael van Gerwen. Jelle Klaasen declared himself "unavailable" for the tournament. Gary Anderson didn't really want to play with Peter Wright, or it might be it was the other way around – as Gary Anderson never commented. Peter Wright declared himself "unable" to take part in the tournament after some Twittered accusations of his wife relating Anderson and Lewis playing a fixed match on the last league day of Premier League – so that Lewis could advance and Wright was out of the play-offs. I've no idea… but to be sure, Wright would not only have needed Lewis to lose but also needed a win against Raymond van Barneveld as well, which he didn't achieve.
Well, with Wright and Klaasen unavailable Michael van Gerwen again teamed up with Raymond van Barneveld and Gary Anderson with Robert Thornton. But it seemed to me the unpleasantness stayed in their minds and neither player was at his best. Michael van Gerwen looked grim and never smiled throughout the tournament and more than once it was the seemingly weaker player, van Barneveld, who saved the matches. Gary Anderson on the other side smiled all the time – which is in his case a sure sign he doesn't feel comfortable at all – and it was the seemingly weaker player, Robert Thornton, who saved and tried to save the matches.
So in the end, with two of the favourite teams on the win out of form we had only one favourite left – reigning champion, Team England. And so – no surprise – the reigning champion before the tournament was the reigning champion after the tournament. We saw convincing play from Phil Taylor and Adrian Lewis, who sometimes tends to throw away matches due to pure carelessness. Lewis showed how much team spirit is worth in his deciding match against Michal van Gerwen in the final, and won.
But Team England was not the only team which showed that class alone is not enough in a team competition. Australia really grew together as did Denmark and the Philippines. Often enough it was the "unknown" players like Norway's Cor Dekker or Denmark's youngster Daniel Jensen who convinced. Really impressive was New Zealand's Cody Harris. Scott MacKenzie battled hard against the effects of his dartitis to progress the team into the second round. The reverse of the medal was that some teams didn't pass the test of the first round – Americans Darin Young and Larry Butler experienced collective double trouble, South Africans Graham Filby and Devon Peterson collectively didn't turn up as did the local German pair Jyhan Artut and Max Hopp.
The surprise package of the tournament was Team Canada – especially John Part. And reaching the quarter finals of the tournament with such a great performance to be sure was a highlight and a premature birthday present for John (and for all his numerous fans around the globe). John turns 50 on June 29th.
John Part, who's skidded down the PDC rankings during the last two years, couldn't celebrate a win for a rather long time. Even in the Pro Tour events he rarely won a single match. The last major he managed to qualify for was last year's UK Open where he lost first round to Mike Zuydwijk, who is not really one of the big names in darts. So it was good to see John Part has not completely lost his fighting spirit which helped him to win so many tournaments three world championships, which still is and, to be sure, will long be an outstanding achievement for any player who is neither Dutch nor British.
John Part's first contact with darts was – as he always tells – not really an agreeable one as he was struck by a dart from a neighbour's yard when he was five years old. But it didn't leave a permanent scar and five years later John threw his first dart when he stayed with his parents in Barbados on vacation. In 1987 he owned his first board – a Christmas present from his parents who probably had no idea what they were setting in motion. It didn't take long before John decided darts would be his profession – to be sure not an easy way to earn a living for a Canadian. From the beginning, travelling was a big part – first travelling in North America and later, when Part had earned enough money by playing, travelling to England and right into the center of the world of darts. The first title came in 1991 – the Syracuse Open. The first important title which immediately made him known around the world came 1994 when he, as the totally unknown underdog, won his first world championship title defeating favourite Bobby George in the final at Lakeside. Part stayed a few years in the BDO until 1997 when he switched to the PDC. In 2001, he for the first time reached the final of the PDC world championship but was demolished by Phil Taylor. Two years later, Part got revenge – the match was much closer and this time it was the Canadian who won a thrilling final. A few more PDC major finals and good placings followed, but he didn't manage to win again until the Las Vegas Desert Classic in 2006. When the PDC moved the world championship from the Circus Tavern to the Alexandra Palace Part surprised many of us with a third world championship win. The good placings got rarer after the third world championship title but from time to time Part rolled back the years. We saw his first ever TV nine-darter 2011 during the World Matchplay. We saw a fantastic quarterfinal match between Part and James Wade during the world championship 2012 – to be sure one of the greatest matches ever. And in 2013, he won an event on the European Tour – the UK Masters, his last, so far, ranking event.
When I first set my eyes on John during a player's championship in Hayling Island he stood singing along to the radio in his room with the door open – really, that's true. I met him again on several occasions but never saw and heard him sing again. But at that time you usually heard him talk when you entered the venues of the Pro Tour events while fans, fellow darts players and friends rallied around him. When the tournament started to peter out it was female fans and dart groupies he attracted and who enthused over his sex appeal. John usually is very approachable and friendly. He often shows what many people label as his "special kind of humor" – which probably means they don't understand it. Over the years and when he started to be less successful, John tended to backed off some and started to appear only a short time before his matches in the venues – something his long time devotees probably regretted. John is eloquent and knowledgeable – all who've heard him commentate will confirm this. He is surely one of the best darts commentators in the sport today. And his "special kind of humor" sometimes shows in his comments as well as does his penchant to provoke.
For some time, John was a rather active member of the American "SEWA" darts forum and we all loved his input. Well, maybe not everybody loved his black belt practice game which turned out to be a rather tough nut to crack. He was on such cordial terms with some of the members he even made the founder of the forum, Erik McVey, a present of the darts with which he won the Las Vegas Desert Classic. One of his favourite stories to relate happened during his SEWA times as well – he had to borrow Raymond van Barneveld's trousers during the Las Vegas Desert Classic when his own trousers split just before his match. Van Barneveld wore these trousers again when John defeated him in the final of the tournament.
Part's strength always has been his finishing. His favourite finish is 108, as he told in an interview, and which he showed once again during the World Cup. When he's really in a match he can dig deep and fight and show his famous snarl.
His biggest problem on the other side is his consistency. Consistency of course is always a big topic for every dart player but there are not many who have experienced such highs and lows in their darting life. Many people have long argued that Part would fare much better if he would move to the UK – that all the travelling affected his play. It might have contributed to the problem especially when Part started to gain weight and lose fitness. But as I got to know John I learned he is a rather complex personality and the solution is not as easy. To be really motivated can be a problem when he doesn't feel challenged. Besides – so usually of a more serene temper – John can be moody, from furious to buoyant, and not always" in the mood" which doesn't help consistency either. After all those long years on the PDC circuit most players will reach a phase when they feel powered out, especially when prize money is rare. It's admirable that John managed to keep it up for such a long time and you have to wonder whether ever again a North American player will follow his lead. The route to be sure is troublesome and not without sacrifices – much more than for a player from the UK or even from the Continent.
I've no idea what John's plans for his future are. Might be he'll write a darts book. Might be he'll offer darts coaching and open darts academies in Canada. Might be he'll help to promote the sport in North America. Might be some darts manufacture will engage him as darts ambassador and he will travel around the world. It seems I can't imagine John Part without involvement in the sport. But you never know – John might again surprise us all. I really hope he will at least stay with us in Europe as a commentator for a long time after his milestone birthday.
Although of course, like all his fans, I would it prefer he would give us many more of his truly magical moments in darts when everything comes together and darts looks like a walkover.
The following two tabs change content below.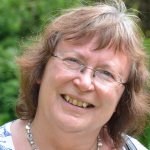 The founder of Global Darts, darts journalist Charis Mutschler hails from Marbach, near Stuttgart, Germany. A regular at most major PDC tournaments, a lover of literature, dance and music and cats, Charis' popular writings about darts and its players often transcend the usual. She brings something unique to the chroniclers of the sport we all love.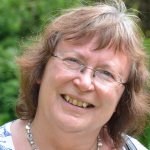 Latest posts by Charis Mutschler (see all)