Column #CM3 The fat's in the fire…
Monday, April 11, 2016
Column CM3
The fat's in the fire…  
When I recently watched the Michael van Gerwen /Phil Taylor match during Premier League, which ended in a draw, I couldn't help feeling something like Jetzt haben wir den Salat, which means in English "The fat's in the fire"…
Whatever you might think – I can assure you the word "Salat/Salad" had no connotation with van Gerwen's green shirt…
We just got used to a change in darts domination. We had Phil "the Power" Taylor dominating the sport for years since the PDC was founded by playing on a different level from all the other players. He was unbelievably consistent and, to be sure, a lot of players got very frustrated because they didn't manage to get past him in a major final – Dennis Priestley alone lost four times to him in the final of the PDC World Championship. As a darts fan – on the one hand I just had to admire his achievements, and a little bit grudgingly his personality as well – but on the other hand I couldn't help getting bored. I felt it was just too predictable who would be the winner – the only suspense often being who would be Taylor's victim in the final. Taylor won, among others, an unbelievable 16 World Championship titles, 15 World Matchplay titles, 11 World Grand Prix titles, 6 Grand Slam and Premier League titles – and he was always right on the spot to win the inaugural title of any new tournament. Around 2014, Taylor somehow started to lose his power – the last major tournament he won was the Grand Slam in 2014.
At the same time, a certain green Dutchman started to fill the gap Taylor left – and he was even better then Taylor, producing 100+ averages all the time and steamrolling his opponents in a similar way as Taylor did before. Michael van Gerwen was almost unstoppable in 2015, although he could win neither the World Championship nor the Premier League. In 2016, he again couldn't get his hand on the Sid Waddell Trophy but so far he has won the Masters and the UK Open and two European Tour events already – and he has thrown a new televised world record average in Premier League.
Honestly, while again I couldn't help admiring the achievements I nevertheless asked myself whether the next era of darts domination was about to begin. As Michael van Gerwen is still a young player this era could be very long – much longer then Phil Taylor's.
But to be sure there are some differences. On the one hand, under Taylor's domination there were not many players who really could play consistently on the same level. There was some rivalry with players like Dennis Priestley, John Part or Raymond van Barneveld but in the end those were not permanently strong enough to keep up with Taylor.
That has changed – at least a little bit. The overall level is higher today and there are more players nowadays who can keep up with van Gerwen should he not have one of his unstoppable rush-like runs which have not been the norm so far. Players like Gary Anderson, James Wade, Dave Chisnall, and Raymond van Barneveld are able to give him a battle and win against him. Of course, should he mange to improve further and raise his performance to a consistent over 120 average – there could be many more green years ahead of us.
I am not yet quite convinced the Dutchman's domination will be such a long one as the Power's – I really doubt he will manage to stay motivated for as long as Taylor. I doubt he will have the stamina to work as hard as the Power did for so many years. As he probably will earn a lot more money over the next years than Taylor did money will not be an incentive in the end either.
Another important point which could make a difference is that Taylor`s personality is different. While van Gerwen is only happy when he plays his best and wins, and is not really much interested in his opponent, for Taylor mind games were always an important part of his success. He is and always was very good at playing his opponents like a fiddle – despite all his skills which would win him matches anyway.
And in my eyes there is another big difference – although maybe that could change when van Gerwen gets more and more experienced. When van Gerwen is not on a run or in the flow or whatever makes him unstoppable sometimes, he is not really able to "work" himself to win the match yet – while Taylor is capable of turning around a match even when it has not been going his way. He gets his teeth in it and though it is hard work for him he is able to win even in a seemingly desperate situation.
But to get back to the salad or rather the fat in the fire…
While Taylor seemed to have lost his interest in the game, maybe be due to problems in his personal life, in the above mentioned match you could almost see how a new interest seemed to spur him on. There is now a new kind of motivation… when van Gerwen insists that Taylor is the best player ever but he himself will be the best player now…
Such a statement is not one a Phil Taylor can let go – never. He'll try to prove otherwise and he'll give it all. To be sure, there is no guarantee that, in the end, Taylor will be able to disprove van Gerwen's statement but he will surely try his best to give the young Dutchman the shivers…
Whether he'll succeed depends to a certain degree on whether van Gerwen is immune to the kind of mind games Taylor likes to play and, of course, it depends as well on whether Taylor's interest is only temporarily caught. But we might easily end up in a row of Taylor/van Gerwen finals with unknown results. I am not sure that would be for the benefit of our sport.
Of course it might turn out there'll be a rejoicing third…
You should never underestimate Gary Anderson!
The following two tabs change content below.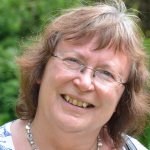 The founder of Global Darts, darts journalist Charis Mutschler hails from Marbach, near Stuttgart, Germany. A regular at most major PDC tournaments, a lover of literature, dance and music and cats, Charis' popular writings about darts and its players often transcend the usual. She brings something unique to the chroniclers of the sport we all love.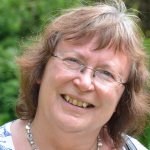 Latest posts by Charis Mutschler (see all)