Column #CM112 World Matchplay – The Favourites
Friday, July 15, 2022
Column CM112
World Matchplay 2022 – The Favourites
Well, it's summer, isn't it?  Summer means high temperatures, sunshine, the sea and beach, seagulls, fish and chips, the Blackpool Tower and – at least for some people – THE WORLD MATCHPLAY.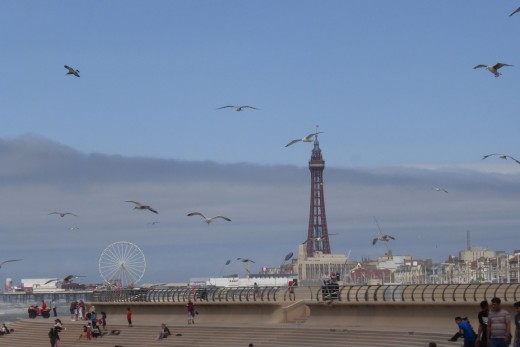 I started with the easier part of a tournament preview – the debutants – and now will try my best at the more difficult part – the favourites.
To  be sure, it is very difficult as the only thing I feel safe to predict is that none of the four debutants is among the favourites to win the event. The favourites, as usual, can be found among the seeded players, the top 16 of the world.
And as usual that means Michael van Gerwen, Peter Wright and Gerwyn Price. There are a few "might be's" in the mix as well like Michael Smith, Danny Noppert, Luke Humphries or James Wade –  while the rest of the seeds look more unlikely but certainly have an outside chance .  One should never write off Gary Anderson, for example, even though in his rare appearances this year he was rather disappointing.  It might be he thinks the World Matchplay is a tournament worth his best effort.  Dimitri van den Bergh and Rob Cross are former winners which of course could help their campaign.
For me it looks like a very open tournament – those mentioned as top favourites all have far from convincing recently, in fact most of the seeded players have only showed glimpses of their best form over recent months.  Each time, when I thought "well, now he's finally back" another disappointing performance followed.
Perhaps this year will be the year a non-seeded player will be the winner. as some of them have really managed to impress – Andrew Gilding, for example, has shown some stunning performances on the Pro Tour or even (here I contradict myself) Rowby-John Rodriguez who hsd sometimes looked unstoppable and seems to have nerves of steel.  And one can't forget Adrian Lewis who out of nowhere won a Players Championship last weekend and has proclaimed to everybody that there is no reason why he should not win some more major tournaments.
Perhaps a look at the tournament bracket will shed some light on how tournament might pan out…
Should Michael van Gerwen win his first round  match against Adrian Lewis – which is likely, but will not be easy – his next opponent would be either Joe Cullen or Damon Heta (neither of whom will be easy either).  Waiting for MvG the next round would be probably James Wade or the winner of Humphries vs. Aspinall – one pitfall chases the next…
van Gerwen's possible semi-final opponents could be Wright or Clayton or van den Bergh and, then in the final it could be Price, Smith, Anderson, Noppert or van Duijvenbode and any of them could turn out to be a hurdle too high to leap over.
The route for Price into the semis could be a little bit easier with German Martin Schindler as a first round opponent  After that would come the winner of Chisnall/Huybrechts and in the quarterfinals de Sousa, Clemens, Cross or Dobey.
Peter Wright – the defending champion – has to first to defeat Madars Razma and then the winner of Ratajski/Bunting.  Should he be back in form he should be really up to this.  The next step could turn out to be more difficult as Jonny Clayton or Dimitri van den Bergh could be waiting for him before in the semi-finals he could run into van Gerwen.
Thinking about this I can only emphasize the near platitude "there are no easy matches."  For us fans the tournaments are a treat when so many players on a similar level are involved and, to use another platitude, "each one can beat everybody else on his day."  I can imagine the players involved would sometimes prefer an "easy" match here or there, at least in the first round. to be able to settle into the tournament.
Looking again in on the bracket I feel that the players in the lower half of the draw – like Michael Smith, Gary Anderson and Gerwyn Price – might have the easier route, at least to the semi-finals, that their hurdles might be a little bit lower then in the upper half – but the outcome of the matches is written in the stars nevertheless.
Will Chisnall win against Huybrechts?  Will Noppert beat Dolan?  Will de Sousa progress or Clemens?  I certainly have no clue.  Those were good times for the pundits when Phil Taylor was still around…
So, I can only recommend that the fans follow the action and see for themselves.  It might be a favourite will emerge in the course of the tournament – or it might remain wide open until the end.
I am sure it will be great entertainment for hot summer nights.  And (at least I feel safe
The following two tabs change content below.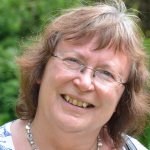 The founder of Global Darts, darts journalist Charis Mutschler hails from Marbach, near Stuttgart, Germany. A regular at most major PDC tournaments, a lover of literature, dance and music and cats, Charis' popular writings about darts and its players often transcend the usual. She brings something unique to the chroniclers of the sport we all love.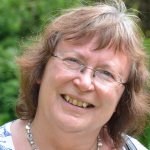 Latest posts by Charis Mutschler (see all)