Column #CM111 World Matchplay 2022 – The Debutants
Thursday, July 14, 2022
Column CM111
World Matchplay 2022 – The Debutants
This year we will see at the World Matchplay four debutants. Three of them are already experienced players even though none of them so far could celebrate a major tournament win. One of the debutants – with 37 years of age the oldest – has more or less no experience on the big stage.
Martin Schindler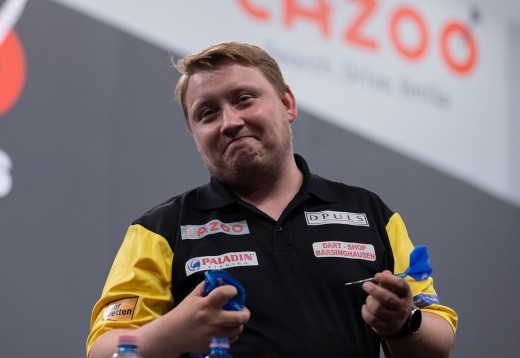 Age: 26
Nickname: The Wall
Best TV performance: World Cup of Darts Quarterfinals 2017, 1018 and 2022
First round opponent: Gerwyn Price
Martin Schindler is the youngest of the debutants but nevertheless already has a lot of experience on the big stage. Since 2017 he has a Tour Card and in the same year he together with Max Hopp was the Team Germany in the PDC World Cup. The team was eliminated in the quarterfinals by Team Netherlands. 2018 he qualified for the first time for the PDC World Championship and he returned in 2019 and 2022. He lost everytime in the first round. 2018 he reached the final of the PDC Unicorn World Youth Championship and was defeated by Dimitri van den Bergh.
While Schindler stayed under the radar in his first years on the Pro Tour and had to get back his Tour card in Qualifying School 2021 he since that time often played himself under the last 16 or last 8 on the Pro Tour and was ranked 25 in the Pro Tour Order of Merit end of 2021. 2022 was so far a similar good year for Schindler who improved and got even stronger now reaching Pro Tour semi-finals and finals. He's at the moment the strongest German player on the tour though Gabriel Clemens is ranked 22 in the Order of Merit and Schindler only 43.
It is difficult to assess the chances of Schindler at his Winter Gardens debut which in part is down to his opponent Gerwyn Price. It looks Price is far from his best at the moment but he loves the big stage and to be sure will not easily give in. Schindler reached a semi-final during the recenty played Players Championships in Barnsley and showed some good performances. Nevertheless I think Price will have the advantage in Blackpool.
Rowby-John Rodriguez
Age: 28
Nickname: Little John
Best performance on TV: Final PDC World Cup 2021 together with Mensur Suljovic
First round opponent: Jonny Clayton
Rowby-John Rodriguez already won the national Austrian Championship when he was 16 and after that played a few years on the BDO circuit. He appeared 2013 on the PDC Challenge Tour and won the first event he took part in. 2014 he for the first time got a Tour Card via the Qualifying School ranking and then played beside the Pro Tour the Development Tour as well. As Schindler Rodriguez once stood in the final of the PDC Unicorn World Youth Championship and there lost in 2014 to Keegan Brown. 2015 Rodriguez for the first time took part in the PDC World Championship and lost first round. In the following years Rodriguez several times qualified for European Tour events, stood on the big stage at the Grand Slam of Darts and the European Championship and managed to keep his Tour Card.
Starting in 2018 he lost his form and due to this lost his Tour Card end of 2020. He couldn't win it back in Qualifying School 2021 and played on the Challenge Tour but often moved up as replacement in Pro Tour events. Together with Mensur Suljovic Team Austria reached the final of the PDC World Cup and Rodriguez by this qualified for the Grand Slam 2021 where he lost in the Last 16. He qualified for the PDC World Championship 2021/22 as well. In January 2022 he again took part in Q School and this time got a Tour Card via the ranking. Now Rodriguez again plays with some success on the Pro Tour and European Tour where he already reached a final. At the moment Rodriguez is the strongest Austrian player in the PDC.
Rodriguez is in good form and seems to have nerves of steel. It looks he is not easily impressed – neither by his surroundings nor by his opponents. This are bad news for Jonny Clayton who is not at his best at the moment. But Clayton reached the final of Players Championship 21 in Barnsley last Monday and played consistently well over the day. Against a Clayton in good form Rodriguez will have a difficult time. Similar to Martin Schindler the result of the first round match will depend a lot on in which form the opponent will turn up.
Madars Razma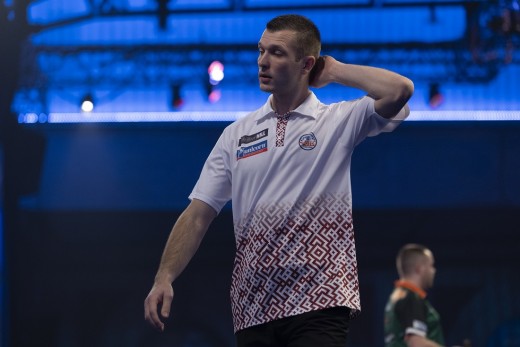 Age: 34
Nickname: Razmatazz
Best performance on TV: UK Open fifth round 2017, 2021
First round opponent: Peter Wright
Madars Razma is the only professional darts player from Latvia and by this alone a well know face in the sport of darts. He first played BDO/WDF events, celebrated his first win at the national Latvia Championship 2010 and took part in the BDO World Championship 2014, 2015 and 2016 but never got further than the second round.
2017 Razma took part in the PDC Qualifying School and got a Tour Card. But it took him a long time to settle – 2018 he for the first time reached a Players Championship final. Clearly more successful Razma is at the PDC Nordic an Baltic Tour which he dominates together with Darius Labanauskas. By now it looks better on the Pro Tour as well. Razma already qualified three times for the PDC World Championship. From time to time he surprises with a highlight – 2021 he threw a nine-darter in two consecutive Players Championships, often he impresses with high averages. He by now reached several Pro Tour finals and in 2022 he reached the semi-final of an European Tour event where he only just was defeated by Rowby-John Rodriguez.
So it looks Razma gets more and more consistent. Peter Wright, his first round opponent in the World Matchplay, is one of those Top players who at the moment struggle with their form. Wright didn't play in Barnsley recently, it could well be the break did him good and will help him to get back in form for the World Matchplay – he is the reigning champion. I would say it will be advantage Wright and Razma chances to win are only small.
Martin Lukeman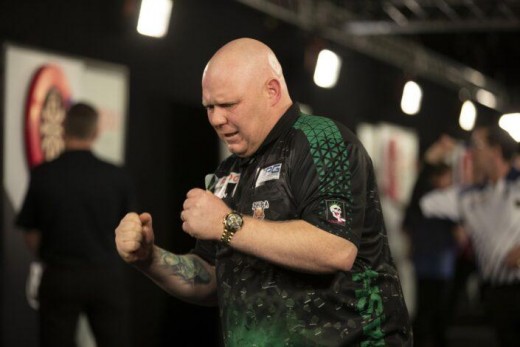 Age: 37
Nickname: Smash
Best performance on TV: Final German Darts Grand Prix 2022
First round opponent: James Wade
Martin Lukeman is the oldest and most surprising of this year's World Matchplay debutants and the one with more or less no experience on the big stage. Lukeman first played BDO/WDF events and the PDC Challenge Tour. 2016 he played for the first time and without success the PDC Qualifying School but qualified for the UK Open where he reached the Last 16. After that one didn't hear much from Lukeman who even took a break from darts. 2021 he again took part in Qualifying School and this time got a Tour Card by the ranking.
Lukeman's first year on the Pro Tour was very much affected by Corona, he only once reached a Pro Tour semi-final. 2022 he for the first time qualified for a European Tour event and reached the third round at his debut. A few months later he reached an European Tour final where he lost to Luke Humphries. That was so far Lukeman's biggest success though he reached the Last 16 in some more events often defeating top players – among them Michael van Gerwen – on the way. Thanks to his achievements he qualified for the World Matchplay
Even though it is obviuos Lukeman is not afraid of big names and capable to beat them he doesn't enter the match against James Wade as the favourite. So far he never played on a stage like the one in Blackpool and beside Wade is not a player who is easily impressed . It will be difficult for Lukeman to cause an upset.
The following two tabs change content below.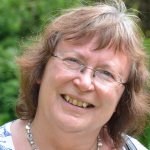 The founder of Global Darts, darts journalist Charis Mutschler hails from Marbach, near Stuttgart, Germany. A regular at most major PDC tournaments, a lover of literature, dance and music and cats, Charis' popular writings about darts and its players often transcend the usual. She brings something unique to the chroniclers of the sport we all love.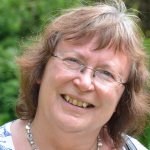 Latest posts by Charis Mutschler (see all)