Column #CM36 Interview with Rene Eidams
Monday, April 23, 2018
Column CM36
Interview with Rene Eidams
Rene, you refer to yourself as a "professional darts player." Does that mean you can live from playing darts?
No, 'till now it doesn't really work. That's why I as a sideline have got darts shop under www.cubedarts.de.
What is or was your line of work? And do you still work?
No, I don't work any longer. I am a trained assistant in warehouse logistics.
You first played soft darts before you started to play steel-darts – do you feel there is a difference? Or might be you now feel, like some other steel dart players, soft darts is somehow "inferior"?
Oh yes, there are some differences relating the throwing techniques and the material… but I never would say soft darts is "inferior." I still play soft darts from time to time but I don't enjoy it as much any longer.
You use the same dart in soft darts and in steel darts though the soft darts weigh two grams less – does it need some kind of tactical switch when you change?
Yes, there is unfortunately really a difference. Might be that's one of the reasons I enjoy it less playing soft darts especially as I only practice steel darts. It is always difficult to play well in soft darts as well for me…
Did you play DDV/BDO/WDF darts or did you get in PDC directly?
I never played DDV/BDO/WDF before I got into the PDC but I've played several BDO tournaments recently and intend to play more.
When you heard this year there would be an extra European Qualifying School did you think it would be a good idea?
My feelings were a little bit mixed. As I like it to be in England I was not really delighted but of course the offered chance was fantastic for us Germans.
And how strong was the competition?
The PDC and the players develop from year to year. The level is getting higher and higher over the years.
You didn't manage to win a Tour Card but you could take part in the UK Open Qualifiers und qualified for the UK Open – how difficult was it?
It was very hard… even when I show my best game I need luck in the draw nevertheless. I feel I can keep up even at a high level, but consistency is not yet my strength. For example, I was able to beat Corey Cadby with a 104 average but lost the next match against Jamie Lewis with an average of 92.
Somehow you managed to be in time in Minehead for the UK Open – how did you travel there and did it help you had been there before?
Yes, I think to have been there before helped at least a little bit. I was lucky to have decided to fly over from Munich – I could get a direct flight to Bristol. Of course I first had to drive 700 km to Munich but I could connect it job- wise so it didn't matter. But to get from Bristol to Minehead was very similar to a sleigh ride.
The UK Open this year was a rather strange tournament – do you think it was the right decision of the PDC to go forward with the event?
Before the event started I felt sure it was the right decision – perhaps because I had a hard time to get there at all. I would have been quite angry would I have not been able to play. But when I was allowed into the venue and heard there would be no crowd I thought it was rather goofy. Besidesthe heating had broken down and we had to play in what felt like 5 degrees.
Butlin's didn't allow anybody in and even sent away the few people who stayed there on Saturday. Eliminated players as well were not allowed in any more – what did you think of this decision?
A tournament without a crowd is of course rather strange, the sport somehow lives from and with the crowd. And I was very disappointed we as eliminated players were not allowed in any longer. You travel over there from Germany under such circumstances and then you have to stay in your hotel room all the time 'till your return journey. I really was not happy with it…
Had you any expectations when you traveled to Minehead and were you very disappointed to lose second round to Dave Chisnall? Or did you half expect it?
I wanted to win my first match and then show a good performance against Chizzy and I think I managed it. With some more luck during the match the outcome could have been different
It was really, really cold in the venue – did it affect you game?
Yes it did – sometimes I couldn't feel my fingertips any more – my feeling had gone completely. I only played instinctively.
As you haven't got a Tour Card what are your plans for this year? To play all qualifiers for the European Tour? And might be some Challenge Tour events?
Yes, exactly. I will play all European Tour qualifiers and when I can find the time take part in the Challenge Tour.
Rene, you already play for some years the Target Super League Germany – do you feel it helps you to improve?
To be sure. You play there together with the best German players. The level rises every year. The not really good players are eliminated and the players who join are better and better. This year we've got five Tour Card holders in the league – that's incredible.
You qualified as winner of the Super League 2015 for the PDC World Championship and you played first round against Michael van Gerwen – are you intimidated by big names?
No – quite the opposite. That motivates me even more. I know my strengths and I enjoy it to tease the big names.
How did you feel on the big stage of the Alexandra Palace?
I was quite nervous in my preliminary round match but had settled my nerves when I played against MVG. This of course helped me to play my game… and at least it is very warm on that stage
Do you like it to play on stage? Or are you always nervous?
I love it to play on stage. There is nothing better than celebrating a great match with the crowd.
Do you have some kind of bogey opponent or doesn't it matter for you against whom you play?
Usually it doesn't matter for me but recently I had a problem with Dragutin Horvat somehow… but I managed to win my last match against him!
How much and what do you practice?
I try to practice 4-6 hours every day which is not easy for me as I am a little bit lazy. Usually I practice the doubles and try to fine tune my technique.
Do you occupy yourself with topics like sports psychology or sports science which start to play a bigger part in the sport of darts?
Not yet, but it aroused my interest.
What about your fitness?
From time to time I go swimming or to the fitness studio… I should do much more but my weaker self is often too strong.
You darts equipment is from One80 – one of your sponsors. How do you get a sponsor in Germany and in this case does "sponsor" mean only equipment or financial support as well?
There exist different models. One80 was one of the first manufacturers who contacted me and supported me financially as well. It was One80 which gave me the idea to get independent with a darts shop.
Which darts do you play and are you one of the players who experiment all the time with the set-up?
I play the One80 Signature Rene Eidams dart in 22 grams (similar to the One80 Reptile). I don't experiment much with my set-up. I think I have already found what works best for me.
How is the team spirit among the German dart players – are you all predominantly rivals?
I think we lag far behind others like the Dutch, the Austrian or the English. Off and on there are small groups, but it could be much better. Especially when it comes to practice I think most are too egoistical.
Who for you is the number 1 in Germany??
Well, for me there are in fact two outstanding players I can imagine can get far in the future. Martin Schindler already proved he can keep up with the big names and Gaga (Gabriel Clemens) is a player you will hear about to be sure in 2018.
Did you have any idols or role models when you started to play?
Adrian Lewis always appealed to me. And of course the legend Phil Taylor – you just can't get around him when you play darts.
What do you think are your strengths and weaknesses?
I think my weakness at the moment is that I am too lazy with practice but I worked hard on this for some weeks by now and I start to have fun practicing again. My strengths probably are that I am not afraid of any opponent and that I enjoy it to tease big names on stage. And I often get rid of pressure by seeing me as the outsider when I go into a match.
Have you set yourself goals – what do you want for example to achieve this year?
Of course as every year I would love to play in the World Championship but that is really difficult. And I would like to play the European Championship which would mean I would be quite successful on the European Tour.
What do you like best in the sport of darts?
The fast matches which can change direction every moment. The head on duel with your opponent.
Have you got hobbies and interests outside of darts?
I like to ride my car and I am a fan of the FC Schalke 04. But I appreciate pleasant and cheerful nights with friends and family as well.
The following two tabs change content below.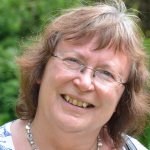 The founder of Global Darts, darts journalist Charis Mutschler hails from Marbach, near Stuttgart, Germany. A regular at most major PDC tournaments, a lover of literature, dance and music and cats, Charis' popular writings about darts and its players often transcend the usual. She brings something unique to the chroniclers of the sport we all love.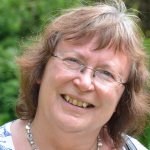 Latest posts by Charis Mutschler (see all)