Column #CM127 The Grand Slam's about to begin!
Thursday, November 9, 2023
Column CM127
The Grand Slam's about to begin!
It is November.  The leaves have started to fall, and the weather is strange.  Rain, wind, sunshine – and temperatures that don't seem to be able to decide between summer and winter.
Dart players and fans from all over the world will head to Wolverhampton but you can experience the spectacle the PDC has prepared for us on you own sofa (as well as the Grand Slam which will streamed and on television).
The most asked question probably will be whether Peter Wright or Stowe Buntz will impress most with their outfit.
Well, perhaps for some that might not be the most urgent question – those people – me included – only wonder who will be the winner.
When I had a look at the list of participants, I decided it is a question I just can't answer.  I feel I am already unable to cope with the question who will survive the group phase – so far, I only think I can be sure that it could be Martijn Kleermaker and Nathan Girvan who will not reach the knock-out stage.
But what's one to make of Group C with Luke Humphries, Dirk van Duijvenbode, Gary Anderson and Steve Lennon?  van Duijvenbode had a shoulder injury and hasn't played well recently.  Has it healed?  And what about Steve Lennon who has suddenly started to play really strong over the last few weeks?  Anderson to be sure is a player who is never predictable though the group phase round robin format will make it easier for him to get into the right mood.
Or what about Group B with Jonny Clayton, Chris Dobey, Josh Rock and Berry van Peer?  Clayton has not been at his best recently – but should the real Clayton turn up this one will be a really evenly matched group.  One can't even argue that one of the players has never stood on stage at the Grand Slam.  Berry van Peer probably will not have the best memories though – as the last time he played in Wolverhampton he was in the clutches of dartitis (especially his match against Gary Anderson during that past Grand Slam will still give him the creeps).
Another open question of course is how the two female players will fare.  It could turn out Beau Greaves – who is a debutant in Wolverhampton – will have some problems but on the other side playing against a woman still seems to affect the men.  So, who'll gain the upper hand in Group F?  And will German debutant Ricardo Pietreczko be again able to keep his nerve – something he managed so far really admirably.  The other players in this group are Nathan Aspinall and Damon Heta – both a little bit shaky in their recent performances.  But at least it is possible we'll see another special Heta walk-on.
The "playing a woman effect" might not affect Michael van Gerwen or Rob Cross in Group C – but you never know.  van Gerwen is no longer the unbeatable player he was a few years ago while Rob Cross is more of a stoic player, but he sometimes takes too long to get into a match and those group matches have a short format.  And Fallon Sherrock has already played on this stage.  She started to get stronger again recently and part of her good performances are always her doubles (while hitting the doubles sometimes can be van Gerwen's weak spot).
All the other groups are not much better – Haruki Muramatsu and Stowe Buntz are the two dark horses.  They are both debutants in the event.  No one outside North America has ever seen Buntz play live on stage.  He won the CDC Continental Cup recently so he will be in good form.  But what does that really mean when he has to play against Peter Wright, Dave Chisnall and Stephen Bunting who are all strong scorers?   Muramatsu won the Asian Championship – he will be in good form as well.  But how much will that be worth against Danny Noppert, Andrew Gilding and Brendan Dolan?
Gian van Veen is a debutant as well.  He's sometimes outstanding though not always consistent yet but he's given many of the established PDC players the shivers – among them Ryan Searle who is also part of group D.  Nathan Rafferty is another upcoming player in the group which is headed by Gerwyn Price.  Rafferty impressed in the Grand Slam two years ago and reached the knockout phase which means he can play darts.  But so far, he has not kept up this Grand Slam performance.
This leaves the group with the reigning champion Michael Smith – Group A.  While Nathan Girvan will probably have no chance to survive the group stage the other three players – Smith, James Wade and Krzysztof Ratajski – all have had their problems this year.  All three were often far enough away from their A game and while Wade and Ratajski seem to slowly getting their games back Smith remains a surprise bag.  And I would really be surprised – pleasantly surprised – should he defend his Grand Slam title.
So, take your guess…
The answer to who'll impress most with their outfit probably will be answered on the first day of the tournament as Peter Wright will play against Stowe Buntz in his first match.
It will take much more time to answer the question of who'll win the tournament – so you best have enough beer and chips or hot chocolate and popcorn at home.  Then make yourself comfortable, switch your television or the stream and follow the action.
I am sure it will be more thrilling and entertaining then Castle or Navy CIS and there could even be some upsets.
The following two tabs change content below.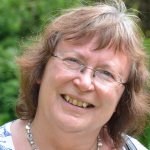 The founder of Global Darts, darts journalist Charis Mutschler hails from Marbach, near Stuttgart, Germany. A regular at most major PDC tournaments, a lover of literature, dance and music and cats, Charis' popular writings about darts and its players often transcend the usual. She brings something unique to the chroniclers of the sport we all love.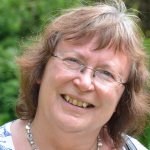 Latest posts by Charis Mutschler (see all)