Column #CM125 Thirty Years of World Matchplay – the Continental Europeans
Wednesday, July 19, 2023
Column CM125
Thirty Years of World Matchplay – the Continental Europeans
Following the first part of the World Matchplay history which dealt with the participants from North America, today's installment looks at the Continental European players and, well, the players from Australia.
Even before Roland Scholten a Dutch player appeared among the World Matchplay participants – this was the far from well-known Belgian, Jef Scheyltjens, who made a one-time guest appearance in 1995. So, he was the first continental European in the tournament.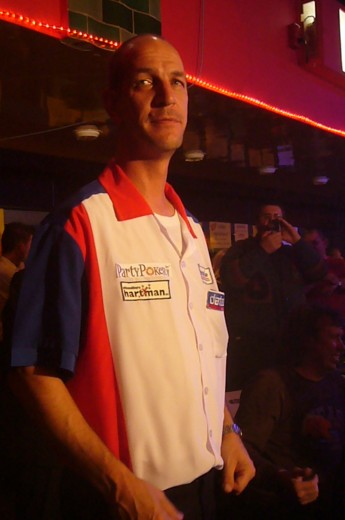 Roland Scholten competed from 2000 to 2008 and until 2007 the only Dutch player participating – something one can't imagine now-a-days in such an important tournament.  However, the World Matchplay was not exactly Scholten's tournament.  Though he was seeded throughout he only once reached the semi-finals (2006) and once a quarterfinal (2007).
In 2007, both Raymond van Barneveld and Michael van Gerwen joined him. This time, van Barneveld really turned up and reached the quarterfinals whil van Gerwen lost second round.
2008 was the first year in which Vincent van der Voort took part.  While van Barneveld and van Gerwen reached the same placings again, van der Voort was eliminated first round.
Though Scholten didn't qualify in 2009 we saw five Dutch participants among the participants as van Barneveld, van Gerwen and van der Voort were joined by Jelle Klaasen and Co Stompe. While van Barneveld again stood in the quarterfinals (he defeated van Gerwen first round) Stompe and Klaasen also both lost first round.  van der Voort reached the quarterfinals as well.
From hereon the number of Dutch participants in the event sways between two and five.
In 2010 and 2011 Michael van Gerwen failed to qualify.  Instead Simon Whitlock and Paul Nicholson were the first Australians – both qualified in 2010.  In 2011, besides van Gerwen, Klaasen and Stompe missed out too.  Stompe never returned while Klaasen was back in 2015 and 2017 but lost again first round. His best placing was the quarterfinals 2010.
van Gerwen returned in 2012 and since then qualified every year. In 2012, he reached the quarterfinals and in 2013 for the first time the semi-finals.  In 2014, he reached the final where he lost to Phil Taylor, who topped van Gerwen's 101.49 average with a 107.19 average.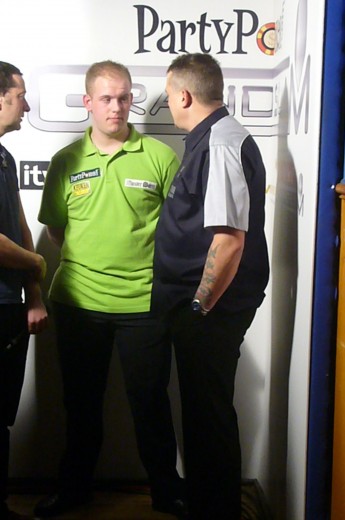 In 2015, van Gerwen again stood in the final and this time he won it against James Wade, who didn't play his best game.  In 2016, the Dutchman defended his title and got his revenge as he defeated an, in all parts of the match,  inferior Phil Taylor.
One year later van Gerwen lost in the quarterfinals to Taylor, who ended his career in this year after being crowned with his 16th World Matchplay title.
It didn't go to plan for van Gerwen in the following years either.  In 2018, he lost first round against his fellow countryman Jeffrey der Zwaan.  In 2019, he lost second round to Glen Durrant.  In 2020, he was eliminated in the second round by Simon Whitlock and 2021 he lost in the semi-finals to Peter Wright.
Finally, in 2022 van Gerwen managed his third win – he defeated Gerwyn Price in the final.  He was the favourite to win this year again – but suffered a shock defeat by Brendan Dolan in the first round.
Raymond van Barneveld has never won the title but often reached the quarterfinals before he in 2000 for the only time reached the final where he lost to – Phil Taylor.  It didn't get better the following years and from 2019-2022 he did not even manage to qualify for the event – he either didn't play well enough or had taken a break from darts.
But van Barneveld surprised everybody with a comeback and qualified by the Pro Tour Order of Merit for the World Matchplay 2023.  He is playing quite well but was not among the favourites and in fact lost first round to Ryan Searle.
Vincent van der Voort appeared several times but in other years failed to qualify. He qualified for the last time in 2020 and reached the quarterfinals as he had done in 2009 – so far his best results.
Other Dutch players like Benito van de Pas, Jeffrey de Zwaan and Jermaine Waittimena qualified one or two times but with the exception of de Zwaan, who stood in the semifinals 2018, none survived the first rounds.
In 2019, Danny Noppert for the first time qualified and in 2021 Dirk van Duijvenbode made his debut – and are both players who could go far in this year's tournament.  In 2022, they met in the quarterfinals.  Noppert prevailed but lost to Gerwyn Price in the semi-finals.  Again, both are here in 2023 – and at least survived the first round.
Australian Kyle Anderson appeared in 2015 as did Paul Nicholason and they continued to participate until 2018. Simon  Whitlock appeared in 2019 and 2020 – when he took part for the last time – the only Australian at the World Matchplay.  Damon Heta followed Whitlock in 2021.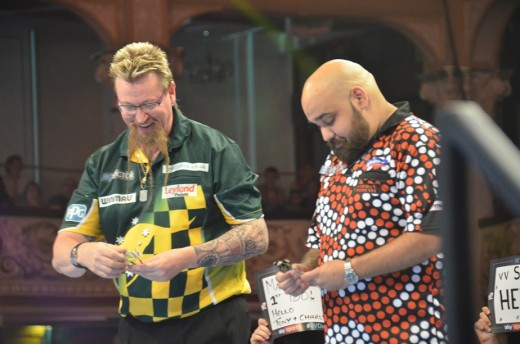 In 2010 and 2014, Whitlock reached the semi-finals where he lost once to Phil Taylor and once to Michael van Gerwen. In addition, he reached the quaterfinals fiur times – not a bad record. The other Australians so far were less successfull.
From 2012, Belgian Kim Huybrechts was a regular at World Matchplay until 2018, but he only survied the first round once.  Much more sucessfull was his fellow countryman Dimitri van den Bergh who made his debut in 2020 and won the event. One year later he stood in the final but lost to Peter Wright.
In 2022, Kim Huybrechts returned – and again lost first round while van den Bergh reached the semi-finals.
This year, for the first time, three Belgians are in the World Matchplay field – Dimitri van den Bergh, Kim Huybrechts and Mike de Decker (making his debut).  For Huybrechts and de Decker the tournament ended after the first round.
In 2013, Austrian Mensur Suljovic qualified as the first German speaking player for the event and he returned every year until 2020.  His biggest success came 2018 when he lost a close final 19-21 to Gary Anderson.  Besides Suljovic, Rowby-John Rodriguez has been the only other player from Austria in the World Matchplay – he qualified in 2022 but lost second round to Dimitri van den Bergh.
In 2018, Max Hopp stood at the oche of the Empress Ballroom as the first ever German player in the tournament.  He lost first round to Ian White.  In 2019, he returned and reached the second round.  In 2020, Gabriel Clemens followed Hopp as the second German player to compete (this year is Clemens' fourth appearance in the tournament).  In 2022 Martin Schindler joined Clemens.  This year, both Clemens and Schindler qualified again this year but each lost first round.
Only one appearance has a Spaniard appeared in the tournament – Cristo Reyes in 2017 who was eliminated second round by a strong playing Peter Wright.  As well, there has been only one appearance by a South African (Devon Petersen – 2021) and a Latvian (Madars Razma – 2022).  Both didn't survive the first round.
Since 2017, Poland's Krzysztof Ratajski has been among the participants and he is to date the only Polish player who has qualified.  So far, he has once reached the semi-finals and twice the quarterfinals.
Portugal's Jose de Sousa has been a regular since 2020 – the first and so far only Portuguese participant.  In 2022, he reached the quarterfinals.
Though the tournament has become more and more international over the years besides America's Larry Butler only two other players not from the UK have won it – Dutchman Michael van Gerwen, who has won three times so far, and Dimitri van den Bergh who has won once.
One of the reasons no doubt was Phil Taylor who dominated the tournament for many years and won it 16 times.  Besides, there never existed qualifiers in other countries (as for the PDC World Championship).
So, all players have to qualify by the PDC Order of Merit and the Pro Tour Order of Merit – and in both, for many years, players from Great Britain dominated.  It takes some time to change this and this year again with the exception of Michael van Gerwen the top favourites are all from Great Britain.
Nevertheless, what Phil Taylor achieved was outstanding.  Hence, the next installment in this history of the World Matchplay history will focus on Taylor and the other tournament winners from Great Britain.
The following two tabs change content below.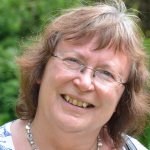 The founder of Global Darts, darts journalist Charis Mutschler hails from Marbach, near Stuttgart, Germany. A regular at most major PDC tournaments, a lover of literature, dance and music and cats, Charis' popular writings about darts and its players often transcend the usual. She brings something unique to the chroniclers of the sport we all love.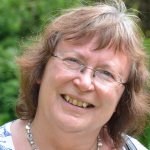 Latest posts by Charis Mutschler (see all)