Column #CM123 UK Open – Third Day
Wednesday, March 16, 2023
Column CM123
UK Open – Third Day
After the quarterfinals all remaining participants were known and much of the suspense had somehow dissipated on finals day.  It seemed it would only be a question of against whom Michael van Gerwen would play in the final, which he would win anyhow.  But one hoped for interesting and thrilling matches.
For me, this hope was unfulfilled in the first quarterfinal between Andrew Gilding and Martin Schindler.  Perhaps the young German had run our of steam – at least he was far from maintining his earlier good performances.  His scoring was not as strong and he had lost his accuracy on the doubles as well.  To be sure Andrew Gilding is a tough opponent but one had expected a little bit more from Schindler.  So, he was demolished 4-10 and Gilding reached for the second time in his career the semi-finals of the UK Open.
Nathan Aspinall fared a little bit better in the second quarterfinal but he did not do enough to be much of a problem for Michael van Gerwen.  The Dutchman was far from flawless either, quite often throwing low scores and several times experiencing double trouble.
The third quarterfinal was a little bit more surprising.  Many had hoped for a Cross/van Gerwen final but Cross took too long to get going and then it was too late against young Czech Adam Gawlas.  To be sure the Gawlas win was an upset.
The last quarterfinal was not a good or thrilling match either.  Richie Burnett failed to perform magic once again.  Dimitri van den Bergh was just too strong, though he was far from outstanding as well.
And once again and for the last time a draw took place.  In the first semi-final Adam Gawlas would play against Andrew Gilding and after that Dimitri van den Bergh would face Michael van Gerwen.  It looked as though a fourth UK Open win for van Gerwen was inevitable – no player still in the tournament looked like a real danger for him (despite his inconsistent scoring and problems with the doubles).
At the break all fortified themselves and the players disappeared from the venue…
Then the event continued.  It felt a little bit like one could have handed van Gerwen the trophy without playing semi-finals and a final.
First, Adam Gawlas and Andrew Gilding came on stage – two players with a similar playing rhythms and both seemingly detached, with a poker faces.  But Gawlas was unable to present a threat for Gilding – he played his probably weakest match of the tournament.  He was not bad on his doubles but had few chances to throw on them.  Gilding won 11-6 and for the first time reached the final.
In the second semi-final it was van den Bergh who had no chance against van Gerwen and he was even worse on his doubles.  There were chances for the Belgian as van Gerwen was far from accurate on his doubles as well and again produced some very low scores.  But for some reason the Belgian was not able to take out his doubles.  Perhaps he was too much in awe, perhaps he was just tired by now or he had already more or less accepted the inevitable before the match even started.
And so, we had an unexpected final between Michael van Gerwen and Andrew Gilding.  And despite what we had already seen from Gilding during the tournament most were sure it would be a van Gerwen win – perhaps as all were convinced van Gerwen would be able to change up a gear should it be necessary.
So far he had not be really challenged – the most probably in the fourth round against Dave Chisnall – but his A-game just had not been necessary.  Perhaps he had lulled himself in a false sense of security or didn't take Gilding seriously but the final didn't go according to plan.
van Gerwen couldn't get rid of Gilding who just played his own march never panicking, even when behind – it was impressive.  Gilding drew 9-9, then 10-10 – and suddenly the thrill was back.  van Gerwen didn't play a weak deciding leg, but Gilding threw a 180 at a crucial moment and then even managed to set up a double tops finish, which brought a smile to his face.  And he hit tops while van Gerwen sat on 16.  As the sayings goes – a darts match is never until the last dart is thrown.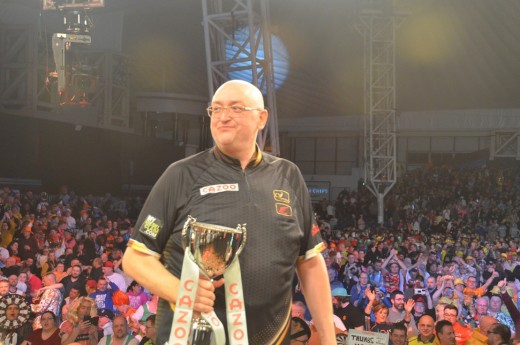 So, after three days of darts the UK Open 2ß23 was history.  It was a tournament with a lot of upsets and highlights and with a surprise winner.
The final will sticks in my memory as will Richie Burnett's progress into the quarterfinals, the first quarterfinal of a German players in this event, the performance of young Czech Adam Gawlas and the great matches of 16-year-old Luke Littler and Thomas Banks.
And the event showed that hard work pays – that's at least to what Andrew Gilding credits his success.
The following two tabs change content below.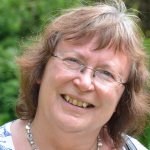 The founder of Global Darts, darts journalist Charis Mutschler hails from Marbach, near Stuttgart, Germany. A regular at most major PDC tournaments, a lover of literature, dance and music and cats, Charis' popular writings about darts and its players often transcend the usual. She brings something unique to the chroniclers of the sport we all love.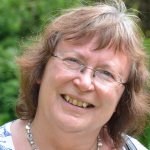 Latest posts by Charis Mutschler (see all)