Column #CM116 Out of Darkness Cometh Light…
Wednesday, November 16, 2022
Column CM116
Out of Darkness Cometh Light…
I am sure everybody reading this immediately will realize that Global Darts this year returned to Wolverhampton as this is the official motto of the town, not a religious one by the way – it has nothing to do with the Bible at all. But you can use it for many situations.
I couldn't help remembering it when during the evening after I had arrived here suddenly everything went pitch black. I sat in my apartment reading a crime story, in which many strange things happened in the dark and it felt slightly creep – outside only the mobile light still lit the night. Then a siren started to wail, and it felt even creepier. Well, it took around three quarters of an hour until electricity was restored and the siren stopped.
Welcome to the Black Country, though it is not called Black Country because – it's always dark here!
Not too much has changed in town since my last visit here. The Grand Slam tournament still takes part in the Aldersleigh Leisure Village as the Civic Hall is still being renovated. It's quite a big project now as this entire area will be remodelled as attractive town centre. I heard rumours that next year the Grand Slam will return to the Civic Hall but that's not an official PDC statement.
The tournament didn't change much either though several many-year participants failed to qualify or didn't even try to qualify – Gary Anderson and James Wade for example. But I didn't really miss them on the first day of the tournament…
It was an interesting day with a few minor upsets, some impressive debutants, and a good mixture of experienced and upcoming players. There were some very close matches which needed a deciding leg and some which were very one-sided.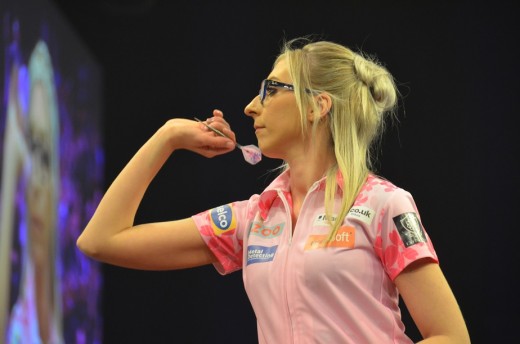 The tournament started with the match between Simon Whitlock and Mensur Suljovic in the afternoon session, both very experienced players. Suljovic looked rather nervous, nothing seemed to work for him, and he began to get frustrated. So, Whitlock got a clear win.
In the second match German Martin Schindler came on stage and played a good match though he was beaten by Dirk van Duijvenbode who played a very strong deciding match – too strong for Schindler.
Joe Cullen was next, and he gave Ritchie Edhouse no chances at all in a one-sided affair and a good win for Cullen.
Dave Chisnall – who showed some great performances recently – was strangely weak against Raymond van Barneveld, a strange match from him which ended in a defeat.
Rob Cross had a weak start in his match and Adam Gawlas won the first two legs – but Cross suddenly turned up the heat and Gawlas couldn't keep up any longer.
The game between Danny Noppert and Christian Perez was rather evenly matched, but Perez missed with his match dart while Noppert hit the winning double – a pity for Perez at his debut.
Gerwyn Price had no problem with Youth World Champion Ted Evetts who still has his problems on the big stage.
In the last match of the afternoon session Lisa Ashton managed to keep Michael Smith under pressure for the first six legs but then Smith left her behind.
In the evening-session the Groups E-H played their first group matches and there were some defeats I hadn't expected… for example, in the very first match Luke Woodhouse defeated Ross Smith.
This followed the match between Ryan Searle and the up-and-coming Josh Rock – a very close match on equal footing. These young players like Josh Rock breathe new life into old tournaments.
Damon Heta looked somewhat scatter-brained and was almost steamrolled by Jermaine Wattimena.
Another very close match between Nathan Aspinall and a spirited Alan Soutar followed – which was won by Soutar.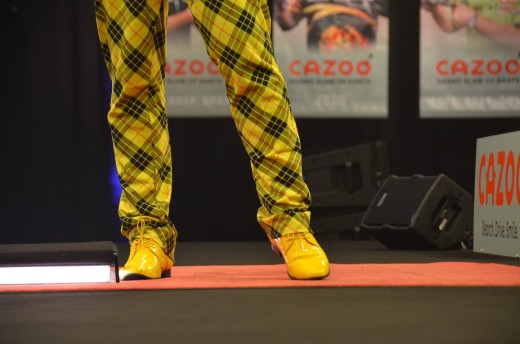 Luke Humphries showed a strong performance and ran rings around his opponent, Scott Williams, who scored with his shining bright yellow shoes which delighted the press room.
Michael van Gerwen showed a strong performance as well in the penultimate match of the night and defeated Nathan Rafferty who played courageous but was just not good enough.
The tournament day ended with the match between Jonny Clayton and Leonard Gates, another debutant. To be sure it was a far from outstanding match from Clayton, but he dominated nonetheless and won with the only whitewash of the day.
The following two tabs change content below.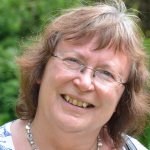 The founder of Global Darts, darts journalist Charis Mutschler hails from Marbach, near Stuttgart, Germany. A regular at most major PDC tournaments, a lover of literature, dance and music and cats, Charis' popular writings about darts and its players often transcend the usual. She brings something unique to the chroniclers of the sport we all love.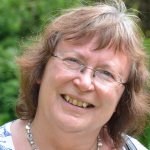 Latest posts by Charis Mutschler (see all)