Column #CM110 Snowdrops and crocuses – the UK Open
Friday, March 4, 2022
Column CM110
Snowdrops and crocuses – the UK Open
It is the beginning of March, snowdrops and crocuses are in full bloom, the sun is shining (from time to time) and the birds are singing – it is obvious: not only is spring coming, so is the UK Open!
Despite the still booming Omicron variant and the war in the Ukraine, for us darts fans our main interest the next few days will be the UK Open in Minehead.  Often called the FA Cup of Darts as this is the tournament without seeds, with amateurs and without a tournament bracket – as after each round a new draw will take place (with the exception of the first to third rounds which are always drawn before the tournament starts).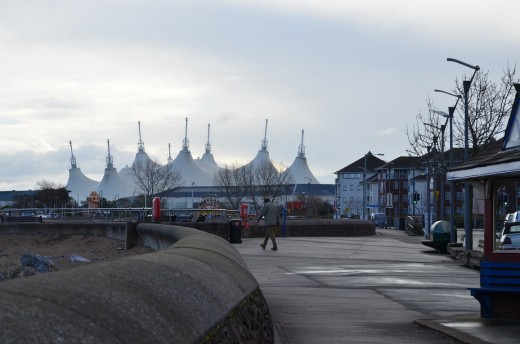 The crowd will be back in Minehead but I decided to stay at home – again.
The war has a teeny-weeny impact on the tournament as well on the only Russian participant – who is in fact not even Russian but Georgian/Greek but lives in Moskau Russia.  Boris Koltsov had to withdraw.  Due to this his opponent, Brian Raman, has a bye in the second round. Why the German Michael Unterbuchner withdrew is not known but his opponen Scott Waites gets a bye as well, in the first round.
So far, no other cancellations are known – all other 158 participants seem to be determined to take part.
The first day: today, Friday 4, is always the most stressfull and thrilling day – it starts with an afternoon session in which three rounds are played. This means, should you enter the tournament first round it may be that you've already played three matches on three different boards before the afternoon is over.  This of course is great as you will have won your matches but also confusing as there often is not much time between the matches and you have to stay well informed about what is going on on the boards you are supposed to play.  If a player is late to their next board they are out of the tournament.  This occurs quite often – last year, it happened to Steve Brown who got so engrossed in his son's match that he was too late for his own.
All Tour Card holders – with the exception of Boris Koltsov and Michael Unterbuchner – will be in Minehead plus some players who qualified by the Development and the Challenge Tour and 16 players who qualified via Riley's amateur qualifying events.
This year, an astonishing number of players who one knows already from PDC events but who don't have a Tour Card or just lost their Tour Card used the Riley's qualifiers to earn a place in the tournament. I am not quite sure that really is part of the intention for the amateur qualifiers – and of those who qualified by this way there are only five who never before played the UK Open: Paul Marsh, Danny Lauby, Steve Clayson, Matt Good and Adam Warner.
Marsh played a few BDO/WDF events and years ago in the PDC Qualifying School.  American Danny Lauby probably is known to most of us from the World Cup of Darts and the last PDC World Championship.  Steve Clayson, well, he seems to be a real amateur.  He is a kitchen fitter, 59 years of age and has never before played on TV.  Matt Good threw a nine-darter during the qualifier – no more is known about his darting skills. As to Adam Warner not much is known except that years ago played darts at the University of Sheffield and there won a competition…
There are many more debutants among the Tour Card holders and the qualifiers from the Challenge Tour and the Development Tour. More astonishing is that among the Tour Card Qualifiers, with James Wade and Steve Beaton we find two players who have been involved in each UK Open since its inception in 2003. In addition, Wade is the reigning champion and a three times title winner. And he's still not even 40 years of age.
With Wade we've already arrived at the favourites to win this year's tournament…
As the UK Open often turns out to be a kind of surprise bag it is a difficult tournament for prediction. But despite all the upsets we have seen over the years and despite all the surprising and not to be expected runs some players have had in the event the winners often came from the group of in form players. We have had only two suprise winners, so far – Robert Thornton in 2012 and Nathan Aspinall in 2019. The other surprise players usually failed in the final should if they got that fare – as did Barrie Bates in 2006, Gary Mawson in 2008 and Corey Cadby in 2018.
The in form players this year are definitely Peter Wright and Gerwyn Price – without any doubt at all. Around those two we find a group of players who are in good form or who are always in the mix such as Wade, Jonny Clayton, Michael van Gerwen, Michael Smith and Gary Anderson. And there are a few could be's as well who recently showed a return to form, such as Dimitri van den Bergh, Nathan Aspinall and perhaps Rob Cross.
It to be sure will be interesting to see how all these players will fare in the event. I am certain we will see upsets and some astonishing runs – perhaps from of some of the younger players like Callan Rydz or Josh Rock. The rather small group of favourites to win the title will leave room enough for stunning performances of other players.
The age range of the players extends from seventeen year old German Fabian Schmutzler (born in  2005) to almost sixty year old Ross Montgomery (born in 1962).
We will see players from 24 different countries – an amazing number, though still by far the most participants come from England followed by the Netherlands.  But the numbers of participants from other countries is rising – for example there will be seven German players and five players from North America among the participants.
As it is a tournament which is first played on eight different boards we will not see every single match on TV – the the broadcaster concentrates on the main stage and on stage 2.  That is a pity and I would think that now-a-days there would be a way to stream all the boards so fans would be able to pick the matches they really want to see (the matches on the main stage or the second stage are not necessarily the most thrilling or entertaining contests).
To be sure that's moaning on a high level.  I am sure it will be a good tournament as always and that we'll see a lot of great darts over the next three days and, I for one, I wouldn't mind should we see a surprise winner on Sunday evening.
The following two tabs change content below.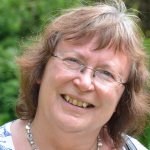 The founder of Global Darts, darts journalist Charis Mutschler hails from Marbach, near Stuttgart, Germany. A regular at most major PDC tournaments, a lover of literature, dance and music and cats, Charis' popular writings about darts and its players often transcend the usual. She brings something unique to the chroniclers of the sport we all love.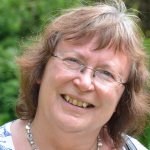 Latest posts by Charis Mutschler (see all)