Column #CM109 It's that time of the year – Wales!
Monday, January 3, 2022
Column CM109
Meet the players – Wales
In Wales – which, of course, is part of the United Kingdom – some special Christmas and New Year's traditions (the season ends on January 6th) can be found while others are slowly falling into oblivion.
In Wales one can find a colorful Christmas tree in the sitting room, often decorated with craft objects from paper in different colors.
An important part of Christmas decorating at home are mistletoes and hollies, as mistletoes protect one from harm while hollies are a symbol for eternal life.
Also important in Wales are Christmas carols – both at home around the Christmas tree and in the churches.  Often carol singers walk from house to house and sing their songs.  Every year, new songs are composed and one of them will be awarded Carol of the Year.
In some rural regions, on the Christmas morning before dawn – between 3:00 am and 6:00 am (often lasting all three hours) the Plygain service still takes place – it consists of polyphonic carols sometimes accompanied by the harp.  The Plygain singers often stay awake all night making toffee over the fire, playing games and narrating fairy tales before they proceed to church.  After the service and all day long the celebrating, drinking and eating will continue.  Later in the day the gifts will be handed out.
In other regions on the morning of the Christmas day, Christmas swimming (yes, swimming!) will take place – often to collect money for charities.  In other parts of Wales, the swimming will be on New Year's Day.  Probably the sea will be rather cold on both days!
An old tradition which was revived recently is the Mari Lwyd which will take place usually between Christmas Day and the Twelfth Day – a tradition of which the origin is not quite clear, but which probably combines Christian legend and Celtic mythology…
A horse head (not a real one!) is put on a stick and a man wrapped in a white cloth (as the horse's body) carries it around.  Mari is often accompanied by a groom and some traditional figures.  In front of the houses the group and the horse will sing Welsh songs, tell riddles or rude rhymes.  When one open their door to Mari it will play tricks on them and their family – but they will all be lucky in the New Year.  Mari and companions usually will be rewarded with food and beer.
On New Year's Day, Calennig will be celebrated – a feast to welcome the New Year.  It often is a feast for the children who walk from door-to-door singing and telling rhymes.  They will be rewarded with sweets, bread and cheese or money.  The children carry an apple stuck on three sticks and decorated with raisins, nuts and twigs of bux – which is a lucky symbol as well.
Obviously, a lot of the traditions have to do with food and drinking and of course on Christmas Day a special Christmas dinner is served in Wales.  It is very similar to the English Christmas dinner – a stuffed turkey with vegetables and Welshcake or pudding for desert.
Jim Williams, Nick Kenny and Lewy Williams will have been back in Wales in time for the Christmas dinner and I hope it hit the spot. Jonny Clayton probaly will have made it just in time for the New Year and, who knows, perhaps has taken part in a New Year's swimming.
Gerwyn Price stood on the stage of the Alexandra Palace on New Year's Day and threw a nine-darter to welcome the new year.  But he lost the battle to defend the title against Michael Smith and will be on his way back to Wales while in the Ally Pally a new World Champion will be crowned.
The following two tabs change content below.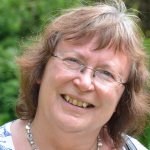 The founder of Global Darts, darts journalist Charis Mutschler hails from Marbach, near Stuttgart, Germany. A regular at most major PDC tournaments, a lover of literature, dance and music and cats, Charis' popular writings about darts and its players often transcend the usual. She brings something unique to the chroniclers of the sport we all love.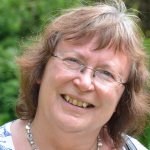 Latest posts by Charis Mutschler (see all)