Column #CM102 As soon as…
Friday, October 1, 2021
Column CM102
As soon as…
…or even just before the leaves start to fall, the PDC tournament calendar starts to bristle, and we can see tournament after tournament.  The Hungarian Darts Trophy, PDC World Cup, Nordic Darts Masters, Gibraltar Darts Trophy, Women's Series – all that reeled off in front of our eyes in August.  And it just doesn't stop as the darting highlights now start to pile up.
It is only a few days before the World Grand Prix will begin – no, not in Dublin, at least not this year, but in Leicester – which definitely is a pity as the World Grand Prix was for years always an "Irish" tournament (though of course it has been some years it stopped being so – since the to be PDC dropped the two qualifying places for players from Ireland in favour of more qualifiers from the Pro Tour Order of Merit). And this year there will be no City West Hotel in Ireland either, only the Morningside Arena in Leicester.  I really hope the tournament will be able next year to return to where in my eyes it belongs…
Of course, the venue is not the only singularity as the format differs from all other PDC events as well – the World Grand Prix is the only PDC double-in tournament.  And this didn't change – luckily, as otherwise it wouldn't stand out at all this year. It would just be another one in a row of big PDC TV events.
Though there are no Irish qualifiers we'll see two Irish players, Brendan Dolan and Daryl Gurney, who both qualified by the Pro Tour Order of Merit as both are not among the top 16 of the PDC Order of Merit.  Daryl Gurney just dropped out but hopes to return to the form in which he won the World Grand Prix four years ago.  Brendan Dolan is moving up the rankings slowly and is currently playing very solid darts.  He has a special history with the World Grand Prix as well – in 2011, he threw the very first World Grand Prix nine-darter and reached the final.  (By the way, this nine-darter is the reason for his nickname: "History-Maker."  I almost can't believe that happened ten years ago… well, of course it would be great if Dolan could succeed in doing something special once again this year.
Due to the double-in and the short format of the first round matches the tournament is always one with a lot of upsets – even Phil Taylor during his best years and when entering the tournament as the top seed was dumped out of the tournament a few times in the first round by players like Andy Callaby and Adrian Gray.
This year, the #1 seed and the favourite to win with the betting companies is Gerwyn Price who just won the Hungarian Darts Trophy.  He will start the tournament against Michael Smith as he tries to defend the title he won last year.
While the World Grand Prix may no longer be an "Irish" tournament it is certainly an international tournament.  The English players still are the strongest group among the participants with fourteen players followed by the Dutch with five.  Besides two each from Wales, Northern Ireland and Scotland we'll see a Portuguese, a Belgian, an Austrian, an Australian, a German, a Pole and even (for the first time) a Lithuanian.  And these players are no longer exotic outsiders added for spice in the mix – at least the Portuguese and the Belgian could do some damage.
This year again, some players will give their debut on the World Grand Prix stage and, due to the short European Tour season, some of them are some kind of surprise debutants. We have: 
Damon Heta
Age: 34
Nickname: The Heat
Best TV Performances : Quarterfinals PDC World Cup of Darts 2021
First Round Opponent: James Wade
PDC Order of Merit: Rank 37
Heta seems to be kind of ever present in this year's events though he never seems to advance too deep in a tournament.  But he steadily moves up the rankings and one can't rule it out that he will get the better of James Wade in the first round of the World Grand Prix. That would mean he meets either Stephen Bunting or Daryl Gurney in round 2.  Both could be too much for him in a then longer format. 
Luke Humphries
Age: 26
Nickname: The Heat
Best Performance on TV: Final UK Open 2021
First Round Opponent: Dirk van Duijvenbode
PDC Order of Merit:  Rank 26
Humphries' best run this year came in the UK Open where he lost in the final to James Wade.  He can always be a threat and as Dirk van Duijvenbode (his first-round opponent in this one) is not at his best at the moment Humphries could well be the winner.  Second round would be Dimitri van den Bergh or Ryan Searle – Humphries will need to produce if he wants to progress further.
Ross Smith
Age: 32
Nickname: Smudger
Best Performance on TV: Quarterfinal UK Open 2019
First Round Opponent: Joe Cullen
PDC Order of Merit: Rank 38
Ross Smith to be sure is a surprise bag.  He really can play darts but often doesn't show it.  He didn't qualify for the Gibraltar Darts Trophy – the last PDC event.  Perhaps he used the time to practice his doubles.  Joe Cullen is not one of the most consistent players either so this could be a close match leading to a second-round meeting with either Dave Chisnall or Mensur Suljovic, which could go either way as well.
Callan Rydz
Age: 23
Nickname: The Riot
Best Performance on TV: Quarterfinals World Matchplay 2021
First Round Opponent: Jonny Clayton
PDC Order of Merit: Rank 43
Well, this one is the youngest of the debutants and still far from a settled player.  But in the Gibraltar Darts Trophy he played two outstanding matches and probably will be full of confidence while Jonny Clayton had his problems both in the World Cup and in the Gibraltar Darts Trophy.  Should Callan Rydz play like he did in his first two matches of the GDT Clayton will have a hard time.  And Rydz could meet Jose de Sousa in the second round.
Martijn Kleermaker
Age:30
Nickname: The Dutch Giant
Best Performance on TV: Last 16 UK Open 2021
First Round Opponent: Mervyn King
PDC Order of Merit: Rank 56
It still is a surprise to me how Kleermaker managed to qualify for the World Grand Prix.  He is quite a solid player but, so far, is a long way from top level.  Mervyn King should be able to overcome him in the first round.
And finally, we have:
Darius Labanauskas
Age:47
Nickname: Lucky D
Best Performance on TV: Quarterfinals PDC World Championship 2020
First Round Opponent: Brendan Dolan
PDC Order of Merit: Rank 40
The first ever Lithuanian player to qualify for the World Grand Prix – he didn't qualify for the Gibraltar Darts Trophy, and he was eliminated in the first round of the Nordic Darts Masters.  But Labanauskas dominates together with Madars Razma of the Nordic and Baltic Tour of the PDC.  He is on his day a really good player, but his first-round opponent is Brendan Dolan who looks to be in good form and who to be sure will intend to have an impact in the World Grand Prix, even though it is not played in Ireland.  Labanauskas will not have a good chance here…
I'm looking forward to the tournament.  Other than our TV program it will offer great entertainment, hopefully upsets and some thrilling matches.
The following two tabs change content below.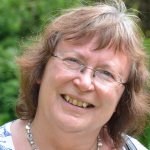 The founder of Global Darts, darts journalist Charis Mutschler hails from Marbach, near Stuttgart, Germany. A regular at most major PDC tournaments, a lover of literature, dance and music and cats, Charis' popular writings about darts and its players often transcend the usual. She brings something unique to the chroniclers of the sport we all love.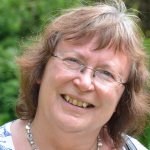 Latest posts by Charis Mutschler (see all)