Column #CM101 It's World Cup Time!
Wednesday, September 8, 2021
Column CM101
It's World Cup Time!
The time has come – the PDC World Cup is GAME ON!
While last year the tournament had to be played due to the Corona pandemic behind the closed doors of the Salzburg Arena in Salzburg, the World Cup this year returns to Germany and will be played with a crowd in Jena.  As the pandemic is far from over the number of spectators is limited to 900 a session and there are still regulations – you have either to be tested or to be fully vaccinated or to have recovered to be allowed in, and you must wear a mask when you don't sit at your place.
Among the players we had saw only one refusal due to the pandemic – Gary Anderson decided to stay at home as he did last year.  All other players decided to travel to Germany though some – like Paul Lim – with mixed emotions.
It is the eleventh edition of the event and many of the participating countries are taking part for the eleventh time though the composition of the teams has changed over the years. But there are some players who are representing their country for the eleventh time – Simon Whitlock, Brendan Dolan, Mensur Suljovic and William O'Connor.  Team Philippines will consist this year of the two players who appeared in the first edition – Lourence Ilagan and Christian Perez.  On other teams two debutants will stand at the oche – for example, the Chinese team includes Jianfeng Lu and Wenqing Liu.  Not much is known about them, and they stand for the first time on an international stage.  The same applies to the Japanese Team.
Who could be a possible winner?  One can't answer this with confidence but let's have a look on the seeded teams.
To be sure, the reigning champion Team Wales with the World Champion Gerwyn Price and the Premier League winner Jonny Clayton is one of the favourites.  This team is one others will have to beat should one intend to win the event.  It's already known that the two players are a real team.  Both players are in good form.  Price just won the Hungarian Darts Trophy.  Their first-round opponent will be Team Finland.  But though the Finn's Marko Kantele and Veijo Viinikka are very experienced players they probably will not have a chance against the Welshmen.
Team Belgium is a harmonising team as well – rarely did one see Kim Huybrechts as relaxed as at his appearances together with Dimitri van den Bergh in the PDC World Cup.  But it's been a long time since one has seen Huybrechts in top form.  Dimitri van den Bergh reached a semi-final in Super Series 6, and he loves the big stage and the crowd.  Belgium will meet Team Greece in the first round which moved up for Team Croatia.  Though John Michael played well in the Hungarian Darts Trophy it will be difficult for Team Greece to survive the first round.
Whether Team Northern Ireland really works as a team I still don't know, even after all the years they have played together – since 2016 Brendan Dolan and Daryl Gurney have played for their country.  But one can say both players are in good form.  Gurney presented himself in the Hungarian Darts Trophy near his best form.  So, Team Northern Ireland to be sure is a serious opponent and it would be a surprise should they not at least survive the first-round match against Hong Kong.
The German team is back among the seeds this year.  As last year, Max Hopp and Gabriel Clemens will play together – and both didn't convince recently.  Clemens and Hopp are also not as good together as Max Hopp and Martin Schindler, but German teams usually have team spirit.  With Team Canada – Jeff Smith and Matt Campbell – the German team has drawn a strong first round opponent.  They will need a lot of team spirit to overcome them.
As well and as last year, Team Australia will come on stage – Simon Whitlock will play together with Damon Heta.  For the Australian team it is a rather special situation – the shock over Kyle Anderson's sudden death still looms large and it will probably bind them together in a rather special way.  To be sure they will want to show their best performance for their friend.  Heta played better then Whitlock in the Hungarian Darts Trophy but now they have a shared objective.  It will be difficult for Team Italy – debutants Danilo Vigato and Michele Turetta – to oppose that.
Besides, we find among the seeded – Team England, Team Netherlands and Team Scotland who all will stand at the oche in new composition.
For Team Netherland the World Cup-experienced Michael van Gerwen will play together with World Cup debutant Dirk van Duijvenbode.  I've no idea whether they will be a good team.  But both players are too strong as individual players to lose against the Danish players Andreas Toft Joegensen and Nils Heinsoe in the first round.  Whether they will be a good enough team to be among the favourites to win the event will only show during the event.
Team Scotland has never before stood at the oche with Peter Wright and John Henderson.  Wright was no good in the Hungarian Darts Trophy but previously won a Players Championship.  Henderson last year played the World Cup together with Robert Thornton and they were not bad and won their first-round match.  So, Wright/Henderson could become a good team even though they might be not the favourite for the tournament win.  Team Scotland meets completely unknown Team China in the first round.  The Scotsman should be able to win that match.
And finally, we have the number 1 seed Team England which consists of James Wade and Dave Chisnall this year.  For me that really was a surprise.  I had to read that twice… James Wade and Dave Chisnall!
It is only the second time Wade will play in the World Cup.  The first time he played together with Phil Taylor in the inaugural event, and it didn't work at all.  They were the number 1 seed as well but lost in a sensational match in the second round against Team Spain.
Well, and this time it will be Wade and Chisnall (who already played once together with Adrian Lewis and once with Rob Cross).  It is difficult to assess whether Wade can be a team player at all, but I am sure it will work better together with Chisnall then it did with Taylor.  It might be it will work so well that Team England will be one of the favourites for the win in the end.  But first they must defeat Team Brazil with Diogo Portela and Artur Valle – it should be a solvable task.
From the 24 unseeded teams some stand out.  Among others we have Team Austria with Mensur Suljovic and Rowby-John Rodriguez – a well-practiced team, though in 2018 and 2019 Suljovic played together with Zoran Lerchbacher.  It is difficult to rate the form of the team.  Suljovic was eliminated early in the Hungarian Darts Trophy while Rodriguez was in good form on the Challenge Tour.  In the first round they will meet Team Philippines with Lourence Ilagan and Christian Perez – a team one shouldn't underestimate.
A strong unseeded team probably will be Team Canada.  To be sure it will be difficult to overcome Team Germany in the first round.  Matt Campbell just got his Tour Card by dominating on the European Challenge Tour.
Another team which might turn out to be a threat is Team Portugal – Jose de Sousa is a very strong player and always good for a surprise.  So, the first-round match between Team Portugal and the team from the Republic of Ireland – William O'Connor and Steve Lennon – could turn out to be a highlight of the first round.
On the team of the Czech Republic, one finds Adam Gawlas who was so impressive in the Hungarian Darts Trophy and who only just lost to Jose des Sousa in the quarterfinals.  His team colleague Karel Sedlacek is not a bad player either and their match against Team Poland – Krzysztof Ratajski/Krzysztof Kciuk – could as well be a highlight.
We can look forward to a thrilling tournament which looks rather open to me.  Such a constellation promised upsets, close matches and hopefully a lot of doubles – which for me are part of the attraction of the tournament.
The following two tabs change content below.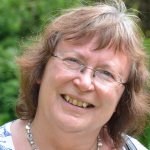 The founder of Global Darts, darts journalist Charis Mutschler hails from Marbach, near Stuttgart, Germany. A regular at most major PDC tournaments, a lover of literature, dance and music and cats, Charis' popular writings about darts and its players often transcend the usual. She brings something unique to the chroniclers of the sport we all love.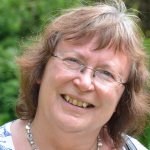 Latest posts by Charis Mutschler (see all)