Column #CM100 World Matchplay 2021 – The Debutants
Friday, July 16, 2021
Column CM100
World Matchplay 2021 – The Debutants
As a darts fan, one almost couldn't wait for the World Matchplay after this year's thrilling Premier League, which in the end produced the surprise winner Jonny Clayton.  Clayton was the last player nominated – only after his win of the Masters.  Only just did he reach the play-offs.  But he won in the semi-finals against Michael van Gerwen and in the final against Jose des Sousa (who was another debutant in Premier League this year).
In the upcoming World Matchplay we'll find several debutants as well – seven players qualified for the first time for the tournament.  But I am not sure they will make such an impact in the event as the Premier League debutants did.
In this column they all will be introduced…
Luke Humphries
Age: 26
Nickname: Cool Hand
Best Performance on TV: Final – UK Open 2021
First Round Opponent: James Wade
The former PDC World Youth Champion this year already had a big appearance when he reached the final of the UK Open where he lost to James Wade.  Nevertheless, the UK Open was a big success for Humphries, especially as he defeated in the semi-finals Michael van Gerwen and demolished him with an 107.41 average.  But he was far from outstanding in the Super Series 5, the last test before the World Matchplay – one first round exit, two second round eliminations and only one last 16 appearance.
But many players are stronger on stage in front of a crowd.  Humphries will meet in his first round match, of all players, James Wade – he still has to settle a score with him. Wade is always a difficult opponent one shouldn't risk to underestimate and he is by now a rather consistent player.  He didn;t play outstanding in Super Series 5, but solid.  So, it will not be an easy first round game for Humphries.  And in the second round Krzysztof Ratajski or Brendan Dolan would wait.  One hasn't heard much from Ratajski recently but Dolan is in top form and won one of the Super Series 5 events.  All it in all not an easy starting position for Humphries at his World Matchplay debut.
Ryan Searle
Age: 34
Nickname: Heavy Metal
Best Performance on TV: Last 16 – PDC World Championship 2019, 2021
First Round Performance: Michael Smith
Ryan Searle's Super Series 5 was a roller-coaster experience – two times he was eliminated first round, once he reached the last 16 and one time he played himself into the semi-finals.  At his world Matchplay debut he will meet Michael Smith whose form is similarly inscrutable.  Smith was not nominated for this year's Premier League.  So, you could presume he wants to prove himself and the PDC that he is a Premier League player nevertheless.  Recently, he has shown he is capable of fighting through a match but Searle is capable to do it as well.  It could turn out an evenly matched first round game.  The second round opponent would be either Jose de Sousa or Gabriel Clemens – not really easier for Searle.  And in round three with Peter Wright, Danny Noppert, Joe Cullen or Chris Dobey some more difficult opponents would follow. S o might be it will be an early end to Searle's World Matchplay debut.
Callan Rydz
Age: 23
Nickname: The Riot
Best Performance on TV: Fifth Round – UK Open 2021
First Round Opponent: Glen Durrant
Callan Rydz won one of the events of the first super Series of the year and reached the fifth round of the UK Open but since then one hasn't heard much of him.  In the Super Series 5 he once reached the third round which was his best result.  But nevertheless he has a chance to survive his first round match as his opponent will be Glen Durrant who seems to be in an ongoing slump since he recovered from his Corona illness.  In the second round the winner of their first round match would meet the winner of the match Rob Cross vs. Ross Smith.  Cross seems to be in rising form and Ross Smith just won a Super Series 5 event – both opponents probably a high or even too high hurdle for Rydz.  And in round three James Wade or Brendan Dolan could wait.
Devon Petersen
Age: 35
Nickname: The African Warrior
Best Performance on TV: Quarterfinal – UK Open 2021
First Round Opponent: Dimitri van den Bergh
Devon Petersen is a surprise bag – you never know in which form he will turn up.  He is just not consistent.  The UK Open quarterfinals was his best results this year.  Since then, his form is fair to middling.  But he could be one of the players who benefit that there will be a crowd at the World Matchplay.  On the other side his opponent is the reigning champion Dimitri van den Bergh.  Van den Bergh does not always respond well to pressure and there will be a lot of pressure on his shoulders.  He played quite well in Super Series 5.  It is very difficult to predict what will happen in this match.  In the second round Dave Chisnall or Vincent van der Voort will wait – both not unbeatable though Chisnall is a player who often impresses with outstanding matches and van der Voort is consistent and solid.
Damon Heta
Age: 34
Nickname: The Heat
Best Performance on TV: Third Round – UK Open 2021
First Round Opponent: Michael van Gerwen
Damon Heta started well into the Super Series 5 but faded away.  And his first round opponent is no other then Michael van Gerwen.  van Gerwen is not as unbeatable as he has been but Heta would need his A game to defeat him or at least would have to be absolutely clinical on his doubles.  In round two his opponent would be either Daryl Gurney or Ian White.  It's difficult to assess their form but I would think they would be easier to defeat for Heta then his first round opponent.
Dirk van Duijvenbode
Age: 29
Nickname: The Titan/Auberginius
Best Performance on TV: Final – World Grand Prix 2020
First Round Opponent: Jonny Clayton
Dirk van Duijvenbode always is good for an upset but can you really hope for one against Premier League Champion Jonny Clayton?  van Duijvenbode did not have a good Super Series 5 and only once reached the third round while Clayton by now seems to be a consistent player, who reacts to tricky situations with nerves of steel.  It will be a difficult task for van Duijvenbode.  And should he win, his next opponent probably would be Gerwyn Price.  Whether Price will be able to show up strong is uncertain.  He missed Premier League and to be sure will want to show why he is World Champion.  There will be a lot of pressure on his shoulders.
Ross Smith
Age: 32
Nickname: Smudger
Best Performance on TV: Quarterfinal – UK Open 2019
First Round Opponent: Rob Cross
Ross Smith enters the World Matchplay as winner of the penultimate Players Championship of Super Series 5, but until now Smith hasn't succeeded, despite his from time to time good results, to get into the top players' tier.  Here in the World Matchplay he gets another chance to show he can consistently produce as it is to be sure not impossible to defeat Rob Cross.  But Cross' form is getting better and he might be just the more experienced player.  It would be possible for Smith to survive the second round as well should he prevail over Cross as the opponents would be Glen Durrant or Callan Rydz.  Only in the third round it would begin to be really difficult for Smith as Wade or Dolan would wait.
Five times so far a debutant has stood in the final of the World Matchplay and only twice has a debutant won it: in 1994 (Larry Butler) and 2020 (Dimitri van den Bergh).  I don't think one of this year's debutants can win the tournament and I am sceptical that one of them can reach the final.  But they are all capable to spring a surprise and to be sure each of them is a gain for the tournament.
The following two tabs change content below.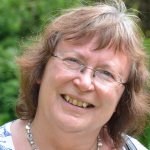 The founder of Global Darts, darts journalist Charis Mutschler hails from Marbach, near Stuttgart, Germany. A regular at most major PDC tournaments, a lover of literature, dance and music and cats, Charis' popular writings about darts and its players often transcend the usual. She brings something unique to the chroniclers of the sport we all love.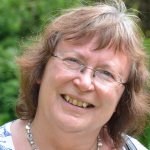 Latest posts by Charis Mutschler (see all)