Column #CM98 Premier League – who will win?
Sunday, April 4, 2021
Column CM98
Premier League – who will win?
For the second year in a row, we will not see a "normal" Premier League.  Due to the continuing pandemic the Premier League will again be played without a crowd this year – and to be sure this was one of the reasons the PDC chose not to contest League once a week on Thursdays, as in pre-COVID times, but to pool the competition in four blocks instead.  Certainly, this is less thrilling – and one must be a diehard fan to follow on consecutive days the same ten players at the oche.
However, the mix of players makes this year's Premier League especially unpredictable.  Rarely have known as little about the form of the players before the start of a season.  There could be some upsets…
This year, reigning champion Glen Durrant, last year's runner-up Nathan Aspinall, the World Champion and current world ranked #1 Gerwyn Price, the surprise runner-up in the World Championship Gary Anderson, former World Champions Michael van Gerwen, Rob Cross and Peter Wright, the former World Youth Champion and last year's World Matchplay winner Dimitri van den Bergh, this year's Masters winner Jonny Clayton and last year's Grand Slam winner Jose des Sousa will take part.
On paper an illustrious field…
Not nominated were players like James Wade, who won this year's UK Open and plays very consistently, or Joe Cullen, who is another one of those players who showed strong performances this year.  Also not invited are some players who competed in the Premier League for several years – like Daryl Gurney, Michael Smith and Mensur Suljovic.
Of course, as is always the case not all darts fans will be happy with the nominated players – though the criteria are the same.  What did change this time was that the PDC waited until the Masters to nominate the last player – Jonny Clayton.
But what stands out this year is that at least half of the participants are performing far from their best…
Glen Durrant is not yet fully recovered from COVID but still plays – despite small signs of getting back to form, most of the time he averages of under 90.  With the exception of just a few matches Rob Cross has not been near his top level.  Nathan Aspinall was far from his form even before pandemic – it might be he just tries too much.  And after his Grand Slam victory, Jose de Sousa was most of the time, to phrase it cautiously, very unimpressive.  The same can be said of Dimitri van den Bergh.
Michael van Gerwen has for some time shown a lack of form and is very often far from deadly on his doubles.  He missed the second Super series and went on holiday instead.  Peter Wright won (as did Jonny Clayton and Gerwyn Price) one of the events of the second Super Series, but his performances were inconsistent – he seemed to attract more attention with his verbal skirmishing with Michael van Gerwen than with his level of play.  Gary Anderson was often inconsistent, was simply no good during the second Super Series and didn't play it to the end.  But of course, Anderson is a player who has proven he can compete at an amazing standard without a lot of preparation – remember the last World Championship!
In the end we have only two players (maybe two and a half!) who this year have been convincing – Gerwyn Price and Jonny Clayton (this year's high-flyer) and with reservations, Peter Wright.
So, after what we have seen this year a Welsh winner of the Premier League would seem most likely, and his strongest rival could be a Welsh player as well…
This year's Premier League is a kind of surprise bag and one can only hope for us darts fans that all the inconsistent players prepared well and will play an appealingly season.
It might be the format will help get the players in form and jump-start them, so that we'll see a high-class Premier League after all, in which all the players will live up to their potential.
Let's hope they will take us by surprise!
The following two tabs change content below.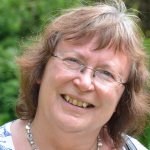 The founder of Global Darts, darts journalist Charis Mutschler hails from Marbach, near Stuttgart, Germany. A regular at most major PDC tournaments, a lover of literature, dance and music and cats, Charis' popular writings about darts and its players often transcend the usual. She brings something unique to the chroniclers of the sport we all love.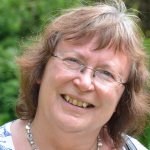 Latest posts by Charis Mutschler (see all)