Column #CM82 2020 World Championship – "I wish you a Merry Christmas"
Thursday, December 19, 2019
Column CM82
2020 World Championship – "I wish you a Merry Christmas"
Fortunately, one of the two German players survived his first-round match last night, but it was not the player most expected. Gabriel Clemens lost 2-3 to Benito van de Pas but Nico Kurz advanced by defeating James Wilson 3-1.
All in all, it was not a great day of darts. There were many one-sided contests and especially the afternoon session was not high class. In both sessions the second-round matches were the most decent ones and both seeded players – Stephen Bunting and an, at the start of the match, very nervous James Wade – progressed into the second round.
Today is my last day at the world championship and I think I found the fitting Christmas song to mark the occasion – one you can hear everywhere in the world and which looks ahead. After all it does not only wish you a Merry Christmas but also a Happy New Year.
It is a so-called "traditional" English Christmas song, known since 1935. Arthur Warrell, a composer from Bristol, arranged it for his own choir – the Bristol Madrigal Singers. In the same year it was published as well.
It is often called a traditional song though one cannot definitively mark the history of the song. The wish "a merry Christmas and a Happy New Year" phraseology had been in use since the early 18th century and is connected to several Christmas customs. The song was sung by carol singers who went door-to-door on Christmas and New Year 's Eve and were rewarded with sweets. One of the sweets (which is mentioned in the song as well) is "figgy pudding" – a pudding with figs which probably was very sweet. Today, the song is usually sung at New Year. The song made the jump across the Channel and is popular in Germany as well though only the first verse is used.
And so it is with "a merry Christmas and a Happy New Year" to you that I now bow out from in-person attendance at this year's world championship in London and will return to my sofa at home for the rest of the tournament!
Today, the last two first round matches will be played – both in the afternoon session – and six second round matches.
The afternoon will begin with Justin Pipe vs. Benjamin Pratnemer. I don't know Pratnemer at all. All I have heard is that he plays slower than Pipe. But I can imagine he could have some problems with the big stage. So, I would think it is likely Pipe will emerge the winner, especially as he started to improve again this year.
In the last first round match Ryan Joyce will play against Jan Dekker. This is another contest where it is difficult to assess how good the players are currently. When one considers how they qualified it seems Joyce is the better player as he managed to qualify by the Pro Tour Order of Merit whereas Dekker had to play the qualifier and only twice this year reached the quarterfinals of a Players Championship. So, advantage would seem to be slightly in Joyce's favour (plus he also stood last year in the quarterfinals of the world championship).
The next match will be the second-round match between John Henderson and James Richardson. As Henderson often surprises us with very good performances and doesn't seem to get easily worked up, he has a good chance to win this match despite Richardson's good performance against Mikuru Suzuki.
The last match of the afternoon will see Steve Beaton and Kyle Anderson take the stage. It could be an evenly matched game, but Anderson already has a win under his belt so – advantage Anderson.
After the break between the session we'll see Chris Dobey vs Rob Meulenkamp first. Dobey is not yet a really finished player, but a quite promising one, and it always seems he feels at home on the big stage. So, that speaks in his favour.
The next match is far more difficult to predict. Danny Noppert played quite well during the Grand Slam recently though he didn't survive the group phase. Callan Rydz had a very close first round match against Steve Lennon, which he won. So Rydz will be full of confidence and it will not be easy to prevail against him. It will all depend on whether Rydz will be able to keep up his first-round standard.
Dave Chisnall against Vincent van der Voort is next. This is a match that will depend on the players form on the day and an in form Chisnall is stronger than an in form van der Voort. This suggests a wafer-thin advantage for Chisnall.
My last live match of this world championship will be Gerwyn Price against William O'Connor – a potentially terrific match to be sure! Price has shown that he can celebrate and play great – he's demonstrated this often now. And he is a stronger player then O'Connor.
But sometimes Price seems to try too hard. And O'Connor can play. This second-round match tonight could well turn out to be one of those contests that surprise.
The following two tabs change content below.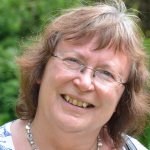 The founder of Global Darts, darts journalist Charis Mutschler hails from Marbach, near Stuttgart, Germany. A regular at most major PDC tournaments, a lover of literature, dance and music and cats, Charis' popular writings about darts and its players often transcend the usual. She brings something unique to the chroniclers of the sport we all love.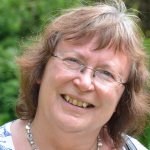 Latest posts by Charis Mutschler (see all)