Column #CM78 2020 World Championship – "Good King Wenceslas"
Sunday, December 15, 2019
Column CM78
2020 World Championship – "Good King Wenceslas"
As Sunday is another very international day of darts but since both seeded players are from England my Christmas song of the day is "Good King Wenceslas."
I always wondered how a King Wenceslas made it into an English Christmas song (by the way, this Wenceslas was not really a king; he was only a duke). Readers who know the film Love, Actually will remember that the British prime minister (Hugh Grant) is forced by three small girls to sing the song together with his chauffeur. As an aside – Boris Johnson used a scene from the film in his campaign as well – though he had to admit he had never really seen the complete film.
Well, back to the song. Wenceslas was a Bohemian duke who lived in the 9th century and did a lot to fight poverty in his country. There is no real connection between Wenceslas and Christmas except for the legend that Wenceslas helped a poor peasant on Boxing Day.
In 1850, an English poet wrote the text. For the melody he used an English spring song from the 13th century. It was due to the song's popularity that Wenceslas was revered not just in Bohemia but in England too. He was the model of a king who got his power from piety and not only by birth right. There were many critical voices who didn't like the combination of religious poetry and a worldly dance song, but they couldn't stop the triumph of the song. Love, Actually is not the only English film in which the song is featured. Outside of England it never got as popular.
One doesn't see kings in the crowd during the darts world championship, but Prince Harry has attended the tournament at Alexandra Palace.
Sunday is yet another long darts day with two sessions – the seeded players will be Ian White in the afternoon and Michael Smith in the evening.
The afternoon will start with Australia against China – Kyle Anderson against Xiaochen Zong. It has not been a great year for Kyle Anderson, but nevertheless I think he will be too much for the young Zong who has limited experience on the big stage.
In the second match Ross Smith will meet Irishman Ciaran Teehan. Smith had a really hard time at the Grand Slam, nothing at all came together. Teehan just qualified by the Development Tour Order of Merit and has not much experience on stage. I predict Smith will be the winner.
The next match will be Brendan Dolan against Nitin Kumar. Kumar played in the world championship last year as well but lost to Jeffrey de Zwaan. I fear he will lose again this year despite Dolan's inconsistency.
As always, the second-round match will end the session – this time it will be Ian White against Darius Labanauskas who showed a very convincing performance against Matthew Edgar, losing only two legs. Should Labanauskas have a good day he will make White sweat.
The afternoon starts with Aaron Monk facing Jose Justicia. One didn't see Monk often this year, but he managed to qualify by the Pro Tour Order of Merit. Spaniard Jose Justica had some good results on the Pro Tour as well but Monk is much more at home on the big stage – definitely an advantage. But it is one of the matches where I can't make out a real favourite.
The next match is difficult for me to predict as well since I've never seen American Danny Baggish play and I haven't seen Andy Boulton recently. So, I will wait and see.
After this, Mikuru Suzuki comes on stage – she played well at the Grand Slam. She will meet James Richardson. Richardson is player who sometimes shows a strong performance but not regularly. During the Grand Slam one could see it is not easy for the men to play against a female player. Should Richardson play one of his great matches Suzuki probably will not be able to beat him. But should he not – Suzuki will have a chance to progress.
The final match of the third day will be Michael Smith against the winner of the Luke Woodhouse vs. Paul Lim match – in other words: Woodhouse. It would be an upset should Smith lose the match, to be sure he will outscore Woodhouse, but it could be his sometimes-shaky doubles will be a problem.
The following two tabs change content below.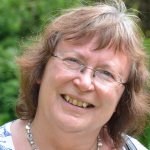 The founder of Global Darts, darts journalist Charis Mutschler hails from Marbach, near Stuttgart, Germany. A regular at most major PDC tournaments, a lover of literature, dance and music and cats, Charis' popular writings about darts and its players often transcend the usual. She brings something unique to the chroniclers of the sport we all love.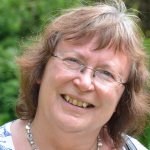 Latest posts by Charis Mutschler (see all)