Column #CM 61 World Matchplay 2019 – Debutantes Part 1
Monday, July 22, 2019
Column CM61
World Matchplay 2019 – Debutantes Part 1
This year seven debutantes will stand for the first time at the World Matchplay oche, one more than last year. One could rate it as another sign of the changing of the guard though two of the debutantes are already older than forty – Glen Durrant and Krzysztof Ratajski – and the others have been quite successful for several years with Nathan Aspinall leading the way. He has already won two TV tournaments.  
Nathan Aspinall
Age: 27
Nickname: The Asp
Best TV run: 2019 UK Open – winner, 2019 US Darts Masters – winner
Betfred tournament odds: 25/1
First round opponent: Mervyn King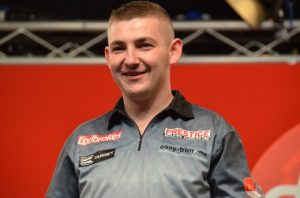 Nathan Aspinall started his PDC career on the PDC Development and PDC Challenge Tour which he played since 2010. His start was not really a success. In 2013, he reached his first Development Tour semi-final and lost to Max Hopp. He tried to win a Tour Card in 2013 but failed. Aspinall moved for a short time to the BDO. In 2015, he for a second time took part in Qualifying School and this time got his Tour Card. It followed a first UK Open appearance which ended in the fourth round of the event where he lost to James Wade. He qualified for a first European tour event and reached the third round. He got a win on the Development Tour and ended in a not high-class final of the PDC World Youth Championship where he again lost to Max Hopp. In 2016 and 2017 not much happened in Aspinall's darting live. He didn't survive the group phase of the Grand Slam 2016.
Then Aspinall's career explodes. In 2018, he won a Players Championship and qualified for the PDC World Championship 2019 – his first World Championship. Aspinall played sensational in the semi-finals where he was defeated by Michael Smith. Aspinall is rewarded by a place as a Contender in the Premier League after Gary Anderson had to withdraw due to his back problems. Aspinall once again qualified for the UK Open and in another sensational display wins the event – with a 170 finish. He is nominated for the World Series event in Las Vegas and he celebrates another win.
Aspinall is now sponsored by Target and his first Target darts – the Nathan Aspinall GEN 1 – are on the market. He was able to chuck his job as an accountant. He feels by his job he learned to focus and to not give in when under pressure. Today, darts is his job which means, for him, he doesn't just hang hang up a dartboard at home but goes to practice at his managers. His home means family and there work has no place. Though it first was a risk to chuck his job by now his manager and his sponsors – and of course his achievements – financially cover his back and he is able to concentrate on his darts. Since the UK Open everybody knows his granddad and the story that some years ago he visited together with Nathan the UK Open. They had the worst places possible and Nathan told his granddad that one day he would lift this trophy.
To be sure a debut is always something special and the World Matchplay is a very special tournament as well. But by know we know Aspinall better and no doubt he has the chance to progress far in the tournament.
Krzysztof Ratajski
Age: 42
Nickname: Polish Eagle
Best TV run: 2018 and 2019 UK Open – last 16, 2018 Grand Slam of Darts – last 16, 2018 Players Championship Finals – last 16, 2013 and 2019 World Cup of Darts – last 16
Betfred tournament odds: 66/1
First round opponent: Darren Webster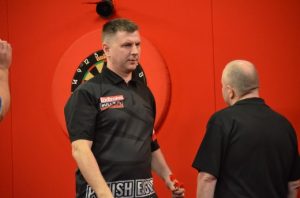 Years ago, Krzysztof Ratajski's nickname was the "Polish Champion." He was a successful soft-dart player. In 2008, he won with the Denmark Open, his first steel dart event. After this win concentrated more on steel darts and in 2009 for the first time qualified for the BDO World Championship. In the same year he was crowned Polish Nation Champion and won the Czech Open. In 2010, he was invited for the first time to the PDC World Cup, to which he returned in 2011. Since 2015, he's played on the PDC European Tour and also still in BDO/WDF tournaments.
Ratajski reached the last 16 of the Winmau world Masters in 2015. In 2017, the PDC introduced the Eastern Europe Qualifiers for the European Tour and Ratajski qualified for eleven of twelve Tour events. He took part again in the Winmau World Masters in 2017 and won the tournament as unseeded player. He qualified for the PDC World Championship in 2018 and the European Championship in 2017 and finally joined the PDC.
Astonishingly, he was not able to get a Tour Card in Qualifying School in 2018. As an Associate member he qualified for the UK Open and reached the last 16. He won a Challenge Tour event (and threw a 9-darter) and a Players Championship. Ratajski again qualified for the PDC World Championship 2019, but is defeated first round. In 2019, he won his Tour Card, again stood among the last 16 at the UK Open and won another Players Championship.
Ratajski started to play darts when he was twenty. He is a strong player and an awkward opponent – one hears he does not always play fair. Ratajski is not married but darts player Karolina Podgorska is his partner.
As Darren Webster is not playing his best this year Ratajski has a good chance to survive the first round of the World Matchplay. Whether he'll be able to progress further depends on the performance of his next opponent, Rob Cross or Chris Dobey.
Ricky Evans
Age: 28
Nickname: Rapid
Best TV run: 2018 European Championship – last 16, 2018 Players Championship Finals – last 16
Betfred tournament odds: 150/1
First round opponent: Daryl Gurney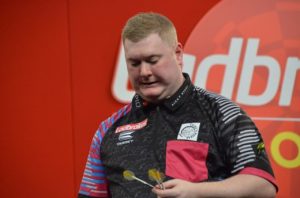 Ricky Evans played from 2007 to 2012 without success on the BDO Circuit. In 2013, he took part in Qualifying School and got a Tour Card. In the same year he reached a Players Championship Final and the final of the PDC World Youth Championship, and lost both times. By this he is qualified for the Grand Slam and the PDC World Championship 2014. But 2014 was not as good for Evans.
In 2015, he managed at least to qualify for the PDC World Championship 2016 where he defeated in the first round Simon Whitlock with an unbelievable comeback. In 2017, he was back in the Alexandra Palace but lost his first round match. Another unremarkable year follows.
In 2018 progress shows – Evans reaches a European Tour final and qualifies for the World Grand Prix, the Players Championship Finals and the PDC World Championship 2019. This year, he has already reached a Players Championship final and an European Tour final.
Evans worked at a gas station but now is a full-time pro and completely concentrates on darts. As one knows, he celebrates wins with a cheeseburger and a slot of vodka. Last year, to the delight of the crowd he walked-on to "Baby Shark" which was the result of a bet. Evans got his nickname "Rapid" with good reason: he is a very fast thrower and throws his three darts in three to five seconds. In this way, until now, he scored what stands as probably the fastest 180 at the start of a match. Evans says Rob Cross is his inspiration.
His chances of a first round win depend on Daryl Gurney's performance. Consistency doesn't seem to be one of Gurney's strengths yet so it is difficult to foresee what will happen. Evans second round opponent would be either Jonny Clayton or Keegan Brown. Brown played well recently – it could get rather difficult for Evans.
The following two tabs change content below.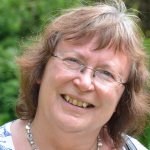 The founder of Global Darts, darts journalist Charis Mutschler hails from Marbach, near Stuttgart, Germany. A regular at most major PDC tournaments, a lover of literature, dance and music and cats, Charis' popular writings about darts and its players often transcend the usual. She brings something unique to the chroniclers of the sport we all love.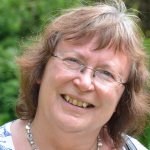 Latest posts by Charis Mutschler (see all)