Column #CM50 The Grand Slam of Darts – a sad story with wide-ranging consequences
Monday, November 26, 2018
Column CM50
The Grand Slam of Darts – a sad story with wide-ranging consequences
One of the mechanics, Louis Coatalen, worked with at Sunbeam was Tim Barrett. Barrett was born and grew up in Wolverhampton. During his apprentice training he worked among others from Guy Motors which produced motors for airplanes during World War I. As this was very important work during the war Barrett was released from the Army. After the war, Guy Motors stopped producing motors for airplanes and Barrett changed to Sunbeam. But there were not many orders for airplane motors and Sunbeam started to produce motors for airships instead, which were thought to have a promising future. But after several tragically airship accidents Barnett decided he didn't want to work any longer with such dangerous means of transport and asked to be moved to the experimental department.
He then worked as mechanic for the racing cars for Sunbeam until his early and tragic death. In September of 1924, a Sunbeam driver had died in a race and his mechanic was badly injured. At this time the pit lanes were not yet known. Instead each driver was accompanied by his own mechanic in the passenger seat. Car crashes in races were common. As shortly after the before mentioned accident the Spanish Grand Prix race took place Barrett was asked to fill in as mechanic. It took five days to transfer the racing car and afterwards Barrett had to stay all the time near the car as well.
On the day of the race it had rained heavily and the organisers decided to toss sand on the slippery streets. But no sand was available and somebody decided to use clay from the fields nearby instead. So the streets were very slippery and when the driver hit rutting he lost command of the car and he and Barrett were hurled out. While the driver (luckily for hi) got caught in some telephone lines and survived, badly injured Barrett slid down a deep railway embankment and died. Ironically the second Sunbeam race car in the race won. Barrett's driver never again took part in a race. Barrett was buried in Wolverhampton and the mechanics in the passenger seats were abandoned.
The last matches of groups, A-H were of course far less tragic – though to be sure for some players to be eliminated from the tournament was rather bitter…
Again the evening started with the matches of which the outcome was of no importance – James Wade and Gary Anderson already had progressed into the last 16 while Mark Webster and Steve Hine were already out of the tournament. They were again without a chance in their last group matches and both Wade and Anderson could celebrate their third win and progress as first of their groups into the knock-out phase.
Then Michael Unterbuchner and Ian White came on stage. Ian White so far had played one outstanding match and one far from good match – and his third group match was not a good match either especially relative to his hit rate on the doubles. Unterbuchner started nervously but every miss by White made him less so. First his scores and then his doubles improved. He won and as such was the first German player to progress into the knock-out phase. Anderson and Unterbuchner moved on from this group. White and Hine were out.
Unterbuchner's win had somehow ignited another BDO player – Wesley Harms managed in a from both players high-class match to get over the finish line first to progress into the last 16 as well. In this group Wade and Harms progressed while Brown and Webster were out. It was especially bitter for Brown who had played really well.
Michael van Gerwen. who had surprisingly lost to Jonny Clayton, was the first player of group A to come on stage and he had with Joe Murnan one of the weaker players as his opponent. Murnan managed to win a leg. Jonny Clayton had little problem in his match against Gary Robson and got his third win. So van Gerwen landed in second place from the group and Clayton first. Joe Murnan and Gary Robson were eliminated.
The last two group matches were matches of group B, a group in which nothing yet was decided. First, the winner of last year's Winmau World Masters, Krzysztof Ratajski, and this year's winner of the Winmau World Masters, Adam Smith-Neale, came on stage. Smith-Neal more or less had no chance at all; Ratajski was just too strong in this tournament. So Smith-Neale was out and the rest depended on Raymond van Barneveld. But the Dutchman was in this match again a shadow of his former self and Michael Smith won the match without losing a single leg. Smith and Ratajski were through to the last 16 while Smith-Neale and van Barneveld were out.
This night the atmosphere on the bus was not as effervescent as the days before – might be because the crowd hadn't been as big either. This time we shuttled quiet back into town.
The following two tabs change content below.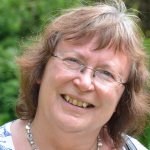 The founder of Global Darts, darts journalist Charis Mutschler hails from Marbach, near Stuttgart, Germany. A regular at most major PDC tournaments, a lover of literature, dance and music and cats, Charis' popular writings about darts and its players often transcend the usual. She brings something unique to the chroniclers of the sport we all love.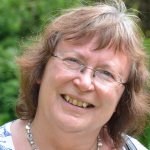 Latest posts by Charis Mutschler (see all)