Column #CM34 Change of Power
Tuesday, January 8, 2018
Column CM34
Change of Power
Well, what a tournament! And what an outcome!
I can't imagine anybody predicted this. I surely didn't.
Like many other dart fans around the world I was almost convinced we would see another triumph of the green Dutchman. There were a few other options I had considered like Gary Anderson or Peter Wright and more at the sidelines, even Phil Taylor, but somehow I felt there was no way around Michael van Gerwen. He didn't look as dominant as last year and he was recently a little bit sloppy with his darts at the doubles but none of his opponents yet seemed to be able to use the chances…
But let's take one thing a time.
The upsets of this astonishing and (due to the fact it was Phil "The Power" Taylor's last tournament) emotional World Championship started much earlier than in the final. They began in the first round of the event as quite a few seeded players didn't survive their first matches. Instead of players like Mervyn King, Benito van de Pas, James Wade, Adrian Lewis Kim Huybrechts or Dave Chisnall we were all talking about winners like Zoran Lerchbacher, Steve West, Keegan Brown, Kevin Münch, James Richardson or Vincent van der Voort. And of course we all talked about Phil Taylor who had survived round one. We all wondered how far he could get.
Another player about whom we all talked a lot was Paul Lim. To be sure the oldest player in the field of participants he played himself into the crowd's heart by winning the preliminary round and his first round match showing a great performance.
After the first round, eleven seeded players were out while three preliminary round winners and nine unseeded players moved into the second round. Among the seeded players who progressed were the main protagonists of the event – Phil Taylor, Rob Cross, Jamie Lewis and Michael van Gerwen – although at that time no one would have predicted that semi-final line up.
The second round started before the Christmas break and I am sure neither Michael Smith nor Daryl Gurney and Ian White enjoyed Christmas as they wouldn't return after the break. The crowd would have to look for a new favourite as Paul Lim lost his second round match to Gary Anderson narrowly missing a nine-darter. I can't imagine anybody would have begrudged him this achievement. But you never know – it could well be it was not Lim's last PDC world Championship appearance.
But Phil Taylor in his last World Championship had survived the second round and would return after the break.
There were only a few second round matches left after Christmas but there were a few more top gun causalities nevertheless – Alan Norris, Simon Whitlock and Peter Wright. Probably Wright was not yet fit again after his illness although a lot of players would have been outplayed by Jamie Lewis on that day.
So the third round sneaked up with only 16 players still in the tournament and this time it was Dimitri van den Bergh and Raymond van Barneveld who surprised me most with their great performances. And probably many like me rubbed their eyes in disbelief looking at the eight players who progressed into the quarterfinals: Raymond van Barneveld, Michael van Gerwen (of course, no surprise here), Darren Webster, Dimitri van den Bergh (where did those two come from?), Rob Cross (who for me, rather astonishingly, seemed in no way to get weak in the knees despite being a debutant on the big stage of Alexandra Palace), Jamie Lewis (a preliminary round winner in the quarterfinals – what an achievement but it was well deserved), Phil "The Power" Taylor and Gary Anderson.
The quarterfinals were a hard fought affair with one exception – this preliminary round winner whitewashed Darren Webster 5-0 – unbelievable! Neither Dimitri van den Bergh nor Raymond van Barneveld nor Gary Anderson looked like they wanted to give way to their opponents but in the end Rob Cross, Michael van Gerwen and Phil Taylor managed to cross the finishing line first.
In the semifinals we would see a preliminary round winner, a debutant, the reigning champion and a legend – I doubt a more interesting script could have been written. And what was the most surprising, they had not been lucky – all four really had earned their place…
Like probably many other fans I was unsure what would be the outcome of the semi-finals – with one exception. I was sure Rob Cross would someday win against Michael van Gerwen but I never thought it would be at his World Championship debut and at the time when van Gerwen was still the reigning champion.
But once again it turned out Rob Cross was, despite his having only started to play on the PDC Circuit one year ago, a rather hardened player full of self-confidence, not even against a Michael van Gerwen. To be sure it was not an easy win for Cross but he kept his nerve and used every chance van Gerwen offered to his advantage. He hit the winning double with his first dart. I am sure it will take van Gerwen some time to get over this defeat.
In the other semi-final it turned out Phil Taylor was just too much for Jamie Lewis.
So we ended with a Taylor vs. Cross final – a final between a legend and his might be successor and I myself felt that even though Taylor lost it was much easier to accept for him than would he have lost to Michael van Gerwen.
Only the future will tell whether Rob Cross really will be Taylor's successor. So far, I can only say he is the deserved new World Champion. He showed a lot of class, bottle and dedication on his way to the final and the win.
And Taylor once again showed he still is able to play high-class darts.
But I think for Taylor that is not enough. He was used to dominating the darts world and is not able to do it any longer. For Taylor it is just not enough to play a few great games or maybe even to win a tournament from time to time. He was used to being the best and now-a-days he is only one of the best – not enough for him.
So we really will see in the truest sense of the word a change of power. We can still see Phil "The Power" Taylor in exhibitions but on the tournament stage the power will shift to other players.
I can't imagine we will ever see a player again who will dominate as much as Taylor did. And probably we will not see again a player who will do as much for the sport as Taylor did. But the sport will not die without Taylor. There an abundance of talent around to keep it alive!
But nevertheless – we all will miss him!
The following two tabs change content below.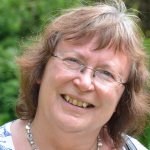 The founder of Global Darts, darts journalist Charis Mutschler hails from Marbach, near Stuttgart, Germany. A regular at most major PDC tournaments, a lover of literature, dance and music and cats, Charis' popular writings about darts and its players often transcend the usual. She brings something unique to the chroniclers of the sport we all love.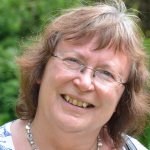 Latest posts by Charis Mutschler (see all)