Column #CM31 Grand Slam – Catherine Eddowes (or Behind Lock and Bars 4)
Thursday, November 30, 2017
Column CM31
Grand Slam – Catherine Eddowes (or Behind Lock and Bars 4) 
Until today, I couldn't find a blue plaque for Catherine Eddowes in Wolverhampton. But of course you really can't call her an "important" person. Her "fame" results from quite gruesome circumstances: Eddowes was the fourth victim of Jack the Ripper.
Eddowes was born in Wolverhampton in 1842 as one of probably 12 children of a tin plater. A short time after Catherine's birth the family moved to London where it fell into poverty. After the death of Catherine's mother in 1855, Catherine was sent to her aunt in Wolverhampton. She didn't stay there for long – she moved on to Birmingham and lived there together with Thomas Conway until they went together with their children back to London.
A short time later Eddowes left Conway. It is not known why but Conway seems to have been a drunkard who regularly battered her. Eddowes herself liked her drink as well. Eddowes soon found a new partner, John Kelly. Kelly was a casual worker, Eddowes worked as a housecleaner and possibly some times as a prostitute. There never was enough money for the two of them.
Supprisingly, a lot is known about Eddowes' last few days. On September 27, 1888, she returned with her partner from harvesting hops in Kent – once again with more or less no money in their pockets. They gave a few pieces of clothing in pawn to be able to buy some food and alcohol. Then they parted company. In the evening of September 29th, Eddowes passed a few hours in a police sobering-up cell in Whitechapel, from which she was dismissed around 1:00 a.m. Not even an hour later her mutilated body was found by a policeman during his round in Mitre Square. He had been at the same place only a quarter of an hour earlier but hadn't seen anything suspicious. Due to the similarities to other murders it was blamed on Jack the Ripper, who never was caught and whose identity was not untangled until recently.
My last evening at the Grand Slam was far less "murderous" although the last group matches of groups A-D took place.
First on was group D in which all the players still had a chance to progress…
Mark Webster and Danny Noppert came on stage and Webster would have been through with a win except that was not Noppert's plan. He played his best match of the event and defeated Mark Webster 5-2. Now all depended on Darren Webster against Daryl Gurney. Would Webster be able to win, he and Gurney would be in round two. But Gurney played another good match and Webster was probably too tense. Gurney won – 5-2 as well – and progressed into the next round. Darren Webster and Mark Webster would meet at the end of the night for a nine-dart shoot out. Danny Noppert had as well two points but won fewer legs.
Next on stage was group A, from which Michael van Gerwen had already qualified, was Rob Cross (who already had two points – as had Ross Montgomery). But Montgomery had to play against Michael van Gerwen while Rob Cross' opponent was Joe Murnan, probably the weakest player of the group. Murnan didn't play weak but it was not enough for Rob Cross and Montgomery had no chance against Michael van Gerwen.
So van Gerwen and Cross moved on, not really a surprise.
In group C, first on stage were Robbie Green and Peter Machin – probably very much on par. Strange enough it was Green who had some problems. He had shown such a great performance against Phil Taylor but might be it only happens against Taylor. Robbie Green lost 3-5. Suddenly all depended on the match between Taylor and Wade…
Wade had to win to have a chance. It was rather lackluster match from Taylor who had already qualified. Wade started slow but he got stronger and in the end it was a well-deserved win for Wade. So Taylor and Wade progressed, Green and Machin were eliminated.
In group B, Gerwyn Price and Jamie Hughes met first and Price neither played as aggressive nor as well as in his first two matches while Jamie Hughes finally showed a performance which reminded of the Jamie Hughes last year.
It was a notable win for Hughes but it was clear even before the last match that Raymond van Barneveld and Steve Lennon would progress from this group. One had to wonder whether the two went into their game in any way motivated but it was not a bad match – especially the Dutchman showed a rather good performance and headed in the end atop the group table after three wins with six points – and a distinct lead.
Culmination of the evening was the nine-dart shoot-out between Mark Webster and Darren Webster, who for a second time with a real walk-on came on stage.
In the end (it was a very close call) Darren Webster won with only three points in the lead and progressed into second round.
The following two tabs change content below.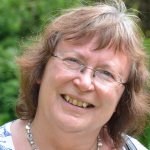 The founder of Global Darts, darts journalist Charis Mutschler hails from Marbach, near Stuttgart, Germany. A regular at most major PDC tournaments, a lover of literature, dance and music and cats, Charis' popular writings about darts and its players often transcend the usual. She brings something unique to the chroniclers of the sport we all love.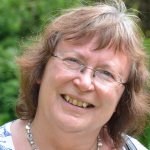 Latest posts by Charis Mutschler (see all)