Column #CM22 World Matchplay – the Favourites
Thursday, July 19, 2017
Column CM22
World Matchplay – the Favourites
When you look at the list of favourites at the betting companies to win of the World Matchplay this year it looks like this:
Michael van Gerwen.
Gary Anderson.
Peter Wright.
Phil Taylor.
Dave Chisnall.
Yes, Dave Chisnall is on place five of the list. A surprise for me – at least until I had a closer look at the draw…
The reason that Phil Taylor – who has won the World Matchplay so often – is only on fourth place is at least in part due to the draw as well.
Let us start with Dave Chisnall. His record this year so far isn't great. He was eliminated in the last 32 of the World Championship, didn't survive the first round of the Masters, lost among the last 32 in the UK Open and missed making the play-offs of the Premier League.
Chisnall's highlight during televised tournaments so far was the final of the Shanghai Darts Masters this month – might this be a sign his form is getting better? He reached a few quarterfinals and a semi-final on the European Tour as well and had some good placings and a final on the Pro Tour – and he hit a nine-darter during a Players Championship in Milton Keynes. From time to time he impressed with great performances but he lacks consistency.
Nevertheless he's not without a chance in the World Matchplay. Should he win his first match against Mervyn King – probably not easy as King has played really well recently – next will await either Kim Huybrechts or Alan Norris. Certainly solvable for Chisnall. Quarterfinal opponents could be Lewis, Beaton, White or Cross – solvable as well. Really difficult it could be in the semi-finals where he could meet van Gerwen, Taylor or van Barneveld. Of course you can't know yet who of those three will reach the semi-finals but it could happen that van Gerwen will be already eliminated by that time. Then Chisnall would really have a chance to reach the final.
Phil Taylor is next on the list. He's dominated the World Matchplay – winning it 15 times! It will be Taylor's last World Matchplay and to be sure he will shoot for the moon. But no one knows in what shape his health really is. He had to withdraw from the U.S. Darts Masters as he didn't feel well in Shanghai. We were not told what the problem was and no one can tell whether he'll have recovered in time for the World Matchplay. It didn't happen very often in his career he had to miss an event due to health problems. Should he feel fit he will no doubt try everything to win in Blackpool.
One can only speculate about his form as he didn't take part in many tournaments this year. He reached the quarterfinals of the World Championship, the semi-finals of the Masters and the Premier League, the quarterfinals of the two World Series Events he took part in. He still very often averages over 100, but his doubles desert him far more often than before and the other players are far less intimidated by him now-a-days. Today van Gerwen is the bogey opponent.
Taylor's first round match will be against Gerwyn Price – not really easy although I think Taylor is still the stronger player. Waiting in round two could be van Barneveld or Joe Cullen. van Barneveld plays quite well at times at the moment but I feel Cullen would be the more dangerous opponent – Taylor will not be able to impress him. And in the quarterfinals it would get even more difficult as the most probably opponent will be Michael van Gerwen. The matches between Taylor and van Gerwen are always interesting, as Taylor sometimes rattles the Dutchman – should he manage it in Blackpool he will have a chance to win the match.
Probably all other players would be grateful should Taylor eliminate the Dutchman. In the semifinals Taylor could play against Lewis, King or Chisnall – no easy matches but not impossible to win either. Should all go according to plan in the final Anderson, Gurney, Wright or Smith could await. Anderson has great respect for Taylor while Smith, since his win over Taylor during the World Championship a few years ago, seems a little bit anxious when he plays against him. I am not quite sure how Gurney or Wright would react should they have to play Taylor in the final. I would say should Taylor be in good health it will be difficult for him but Taylor still is Taylor and he's still good enough to win a tournament.
Peter Wright is another of the main favourites – as he usually is when he takes part in an event. Wright has had a quite good year so far. He reached the semi-finals of the World Championship, the quarterfinals of the Masters, won the UK Open (van Gerwen did not take part) and he stood in the final of the Premier League. In addition he won several Pro Tour events and a few European Tour events and recorded many good placings. Nevertheless Wright not always plays convincingly – it might be his self-confidence is not high enough. And of course like many other players Wright always has a problem with Michael van Gerwen. Even though he has now won several times against him it is still highly probable that Wright will lose to van Gerwen.
Wright has got an almost comfortable draw for the World Matchplay. First round he plays against James Wilson which should not be a problem at all. Round two it could be Thornton or Reyes – not as easy but still no problem. In the quarterfinals his opponents could be Wade, Webster, Smith or West – should Wright be in form still no problem. Finally, in the semi-finals with Anderson, Gurney and maybe Suljovic or Klaasen he might have to dig deeper. And then in the final it could be another van Gerwen vs. Wright show down. Should it be Taylor who reaches the final he will be hard to be beat by Wright as well. All other possible opponents he should be able to overcome.
Beside van Gerwen, Gary Anderson is seen as the most likely tournament winner. Anderson is a kind of dark horse this year. He reached the finals of the World Championship and the Masters, was eliminated quite early in the UK Open and stood in the semi-finals of the Premier League. In addition he won the Dubai Darts Masters, a few Pro Tour events and had some good placings as well. But he didn't take part in the European Tour events. I'm uncertain whether he is currently in form or not. Probably it will be as always with Anderson – either he is unstoppable and hits everything or he will again end in double trouble.
Should it turn out he is in his "I hit everything" mood there is no doubt that Christian Kist in Round one or Benito van de Pas or Daryl Gurney in Round two will be able to stop him. His probable quarterfinal opponents – Pipe, Henderson or Klaasen – would be no problem either, although you never know what might happen should he have to play against Mensur Suljovic. Suljovic's slow throwing style is a hard test for Anderson. In the semi-finals he could meet Perter Wright, which could be a thrilling match but should Anderson have a run Wright couldn't stop him either. It could end in a final against Taylor or van Gerwen. Anderson showed already he is capable of beating either so in both cases the result would be not predictable and such a final could be a highlight for the fans.
Of course, van Gerwen is again the top favourite to win the tournament. He won the World Championship, the Masters and the Premier League. He won the Shanghai Darts Masters and the U.S. Darts Masters and several Pro Tour and European Tour events. It appears his back injury is no longer as issue so his only possible distraction during the World Masters might be the forthcoming birth of his child. van Gerwen won in Blackpool last year and he is determined to defend this title. Most of the time the Dutchman is the player with the highest averages in a tournament and his only vulnerability is some careless or too hasty thrown darts at the doubles. And sometimes he starts rather slow into a match.
It is not difficult to predict that van Gerwen will win his first round match against Stephen Bunting and his second round match against either Simon Whitlock or Kyle Anderson as well. But in the quarterfinals there could be four possible opponents who will do all they can to win against him: Taylor, van Barneveld, Price and Cullen. Should they get a good start into the match at least Taylor and van Barneveld could be able to defeat van Gerwen, although a distance of 31 legs is quite long and will make it that much more difficult. All possible semi-final opponents the Dutchman should be able to eliminate: Chisnall, King, Huybrechts, Norris, Lewis, Beaton, White and Cross, although Rob Cross defeated him not long ago.
And in the final Anderson or once again Wright could wait…
The following two tabs change content below.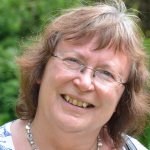 The founder of Global Darts, darts journalist Charis Mutschler hails from Marbach, near Stuttgart, Germany. A regular at most major PDC tournaments, a lover of literature, dance and music and cats, Charis' popular writings about darts and its players often transcend the usual. She brings something unique to the chroniclers of the sport we all love.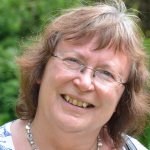 Latest posts by Charis Mutschler (see all)