Column #CM13 PDC World Championship 2017 – Report #4
Sunday, December 25, 2016
Column CM13
Darts and more Darts… or Platt and Platt
The fourth day of the World Championship was dull day. Muswell Hill was already very busy – it looked like the people, so close to Christmas, are as hectic as they are in Germany. The press room on the other hand was not hectic at all, still far from crowded despite the fact that Phil Taylor would play in the evening (although perhaps that would change after the break). John Gwynne joined the team of commentators for the day and he will be back on the 23rd. New commentator Mark Dudbridge looked much more relaxed on his second day.
The platform for the photographers just in front of the stage was empty most of the time (with the exception of me), a rare experience during a World Championship. The venue was well filled, with only a few seats on the far sides of the stands empty.
And again the day started with a Preliminary Round match which was not really interesting. The English debutant won the match against the Philippine debutant Gilbert Ulang – who is far better known in soft-darts – and will now play in the last match of the afternoon against Ian White. He should be no real challenge for White.
For the second match Chris Dobey and Justin Pipe came on stage. Dobey is a promising upcoming young player who impressed with his performances during the Grand Slam of Darts. One didn't hear or see a lot recently from Pipe but he mentioned he had some domestic problems and is now working hard to make a comeback. He didn't quite succeed during the World Championship, but he played a decent match. In some situation luck deserted him. He didn't look happy when he left the stage after his defeat – I think there was no reason for that. Dobey again impressed – he to be sure is on the way up.
In the third match, Mark Webster had cause for celebration as he defeated his opponent Joe Murnan 3-0, a clear result which Webster traced back to having a lot more experience on the World Championship stage then Murnan. Webster had a new walk-on and he said he will have a new shirt soon as well, on which the spider will sit dead center on the back. As Webster admitted, this year he has sometimes neglected practice a bit and devoted his time to his family. But he practiced a lot to prepare for the World Championship and of course he hopes to get far in the tournament. That his next opponent probably will be Mensur Suljovic didn't impress him. He was more impressed by the fact that he would meet Michael van Gerwen in the quarterfinals.
The afternoon ended with Ian White vs. Kevin Simm, who have a common past in the BDO. The biggest surprise of this last match was that White plays with glasses now – but he assured he doesn't wear them only because Anderson and Whitlock do, he just sees a lot better wearing them. The day before, he even hit a nine-darter wearing them in practice. Simm played a lot better against White then against Ulang – might be because he knew his opponent. But he lost nevertheless despite hitting four 180s while White only hit two. But his hit rate on the doubles in both his matches was only around 25% – no danger for a professional like White.
The press room did fill a little bit more during the break – five or six new faces turned up, among those some photographers. And the platform was well filled at least for the first walk-on. But the interest in the Preliminary Round matches usually is not very high and so most photographers disappeared soon. Among the VIPs in the VIP part of the venue I spied German Dragumir Horvat. And youth world Champion Corey Cadby turned up again to cheer his fellow country man David Platt. Beside him a man sat who looked like Platt's double – I decided it had to be Platt's brother.
Australian David Platt played against Englishman John Bowles and even when the averages and the hit rates on the doubles were rather evenly matched Platt looked more convincing and won the first set. Bowles at first dominated the second set and his average climbed to almost 90 but his hit rate on the doubles didn't improve and that decided the match. Bowles couldn't hit his doubles while Platt threw a 156-finish for the win. It really was a good Preliminary match!
The next match between Daryl Gurney developed, mainly thanks to Gurney, into a good match – although Gurney has some work to do with his doubles. A hit rate of 30 percent can decide matches against opponents stronger than Jermaine Wattimena on the day. Gurney won the first two sets without a problem. In the third set it looked as Wattimena suddenly woke up and he played a really strong third set. But the next set again went to still high-class playing Gurney who progressed into the next round.
The walk-on for the third match revealed, surprisingly, that not only the dance girls but Greek John Michael as well can dance Sirtaki! So Alan Norris decided to do his walk-on in style as well!
At first it looked as Norris was exhausted after this physical effort and he didn't play well for the first two sets which Michael won easily. But then the Greek entered a weaker phase, only throwing scores around 50 or 60 – and Norris managed to catch up and level 2-2. Meanwhile, the crowd went berserk and I found myself seriously wondering whether anybody could hear or understand the caller amidst the noise. Worse yet was that a lot of people turned their backs to the stage now and didn't take any interest in the players. In the last set Michael started a comeback but it was too late and Norris won a great match 3-2
The entire venue seemed to have assembled for the walk-on when Phil Taylor was announced and there was some pushing and arguments. During Taylor's walk-on all mobiles were switched on to catch at least a bit of Taylor. Compared to this it had been very quiet when Michael van Gerwen walked onto stage.
Taylor dominated his the match against David Platt from the start and won the first two sets without any problems. Meanwhile the security had its hands full removing spectators from the venue – never before had I seen this happen on such a scale. The players on stage managed not to be distracted and Taylor won in the end 3-0 and an average of almost 102.
All in all it had been a great day of darts with interesting and sometimes thrilling matches. It would have been even more pleasing would all spectators have shown respect for and interest in the players on stage. After all, this still is a sporting event – a World Championship – and just as in other sports, for those players who managed to qualify, a very important affair…
The following two tabs change content below.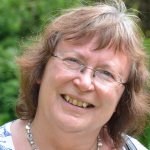 The founder of Global Darts, darts journalist Charis Mutschler hails from Marbach, near Stuttgart, Germany. A regular at most major PDC tournaments, a lover of literature, dance and music and cats, Charis' popular writings about darts and its players often transcend the usual. She brings something unique to the chroniclers of the sport we all love.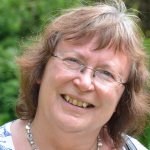 Latest posts by Charis Mutschler (see all)