Column #240 America's Stunned! Dartoid Wins Marlborough Qualifier!
April 1, 2006
Column 240
America's Stunned! Dartoid Wins Marlborough Qualifier!
Okay, the title's a lie. April Fools!
It was a stellar field that made the trek to the tenth World Series of Darts (WSOD) qualifier today. Brad Wethington was there. Davis Snider. Tom Curtin. Gerome Verdaro. Chris Helms. Mike Brewer. Carolyn Mars. Tom Sawyer. Huckleberry Finn. Bill Nicoll, Jr. Pete Morrison. Dave Kelly.
Even the one and only Larry Butler, perhaps the only American darter whose name is truly recognizable to the serious British darts connoisseur, dusted off his darts for a chance to add the deposit of a lifetime to his bank account.
Of course, good old Huck wasn't really there but 250 darters were, representing probably the strongest WSOD qualifier field yet to step to the line under one roof. Organizers Tom Sammarco, Don Garnet, Nicole Watson and their crew from the Minuteman Dart League (MMDL), the largest league in the world, deserve credit for running one of the smoothest qualifiers to date. Somehow they managed to wind up the entire affair by 8:30 p.m.
At the end of the day it was the strongest of the strong (and pretty much as expected) who rose to the challenge. Never really threatened, an on-fire Ray Carver left no doubt why he entered the day as Bull's Eye News number one seed and why Unicorn tapped him for their stable (along with Phil Taylor, John Lowe, Bob Anderson and John Part).
In top thirty-two round play, Carver faced off against Bill Nicoll Jr. and produced the sort of darts that are sure to get the attention of the PDC professionals. The man from Nashua, New Hampshire never let Nicoll in the match, wiring double sixteen to just miss a ten darter (which he closed in twelve) en route to a whitewash.
In top sixteen round play, Carver continued in form with another whitewashing, this time of Gerome Verdaro. Carver recorded another twelve-darter in leg three of this match, opening with back-to-back maximum, sixty-five, seventy-six (closing with single twenty, single sixteen, tops).
It was Kevin Horan who faced the carving knife in quarter final play. Carver quickly dispatched Horan four to one.
In the semi-finals, Carver closed the curtain on Tom Curtin with another blistering performance. Carver took the first two legs in fourteen and fifteen darts and although Curtin pulled back in the third leg with a fifteen darter of his own against Carver's throw, Carver stormed right back to break Curtin's throw in leg four and finish the match up in leg five.
The finals saw an almost unconscious Carver step to the line against Dover's Jeff Russell, who earned his way to the stage by seeing off a tired Larry Butler in the other semi-final.
But Carver, perhaps, is the Larry Butler of 2006…
Carver opened the first leg with sixty, followed by two maximums, and finished in thirteen darts to break Russell's throw straight away. Carver hit another 180 in the second leg and then again in the third leg, finishing in fourteen and fifteen darts respectively, to go ahead three to nil in the match. To his credit, Russell fought back, closing 118 in the fourth leg (with Carver looking at ninety-one), but Carver cleaned things up in the fifth leg to end Russell's dream and book his place at the Mohegan in May.
"Today was one of those days," said Carver after the final. "I was in the zone. The triple twenty looked like a big pie. I felt I could hit the triple twenty anytime I wanted. Even the doubles seemed huge. I don't like double twenty and I try to work around it whenever I can, but today I was dead on even with the double twenty. I just felt I couldn't miss."
Russell was gracious in defeat and gave Carver his due. "In 501, it's always about hitting your double. I struggled with hitting my doubles today in some of my earlier matches, but so did my opponents and I was able to take advantage. In the final, Ray was phenomenal. He let me look at only one double from 118 and I hit it for a fifteen darter. Ray was in control from the start hitting four 180s and taking the first three games in thirteen, fourteen and fifteen. I can't complain about losing. Ray shot fantastic!"
Rounding out the field and finishing in the top four were Thomas Curtin and Larry Butler. Making up the top eight were Kevin Horan, Roy Chad (my old friend from Cape Cod), Joe Efter and Bob Adamson. Closing out the top sixteen were Mike Brewer (form Omaha, Nebraska), Derek Banner, Pete Morrison, Adam Leger, Gerome Vardaro, Dan Paul, Chris Helms and Tom Sawyer.
Next up, tomorrow, from Dartoid's World: qualifier eleven from the town in New York that nobody can spell or pronounce: Ronkonkoma!
So stay tuned! The March to the Mohegan (with only Boston remaining on April 22) has nearly run its course. Ten Americans and their families are now dreaming about how a million dollars might change their lives. Tomorrow it will be eleven.
Soon it will be twelve and the March to the Mohegan will roll into Connecticut for Friday Night Madness, increasing that number to the final sixteen.
For further information about today's Marlborough, Massachusetts WSOD qualifier go to the Bull's Eye News (http://www.bullseyenews.com) and Professional Darts Corporation (http://www.planetdarts.tv/page/Welcome) websites.
From the Field,
Dartoid
The following two tabs change content below.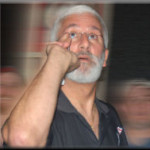 Author of the column that since 1995 has been featured by Bull's Eye News, the American Darts Organization's (ADO) Double Eagle and numerous other darts publications and websites around the globe.