Column #CM124 Thirty Years of World Matchplay – the North Americans
Friday, July 14, 2023
Column CM124
Thirty Years of World Matchplay – the North Americans
Second only to the PDC World Championship, the PDC World Matchplay is the PDC tournament with the longest history.  This year, it will take place for the 30th time.  But the World Matchplay differs from other PDC events, not only because it has been running for such a long time but also – in contrast to all other tournaments – neither the venue, date, format or the number of participants has changed a lot over the years.  There is one exception: during the Corona years the tournament was played twice behind closed doors in the Marshall Arena in Milton Keynes.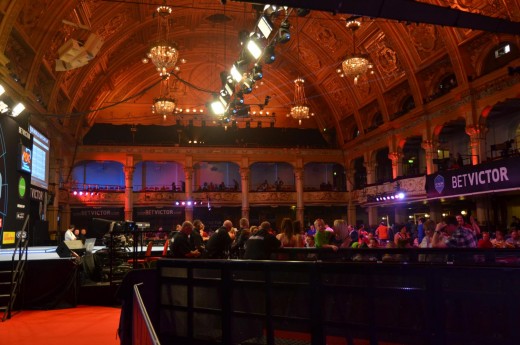 The format has been modified a little bit.  Prior to 2013 the winners in all rounds had to win with two legs clear (so, some of the matches reached an epic length).  Now after the "normal" number of legs the players have only up to five legs in overtime to get those two legs.  Should it not happen all is decided in a sudden death leg.
In 2022, a Women's World Matchplay was added – in which eight women who qualify by the women's series Order of Merit take part.
And so, since 1994 the darts world in July has looked to Blackpool were in the Empress Ballroom of the Winter Gardens 32 players – often sweating – stand on the stage as in the historic building no air conditioning system exists or ever will.
Nevertheless, many players appear in this event to be more relaxed and in almost a holiday mood.
Perhaps it's due to Blackpool being for many years one of the most popular seaside resorts in England.  Those times are long over though and today Blackpool is one of the poorest towns in England.  In some years it's even been inadvisable to plunge into the sea due to pollution.
But Blackpool remains a very British seaside resort with pier (actually, three piers), a lot of mostly harmless amusement arcades, some touristic highlights and several entertainment facilities of which the World Matchplay is an important part.
When one looks at the list of participants in the inaugural year of 1994 it stands out that, as in following years – an unusual big number of players from North America competed.  They had been invited by the PDC.  At that time, there were not as many strong European players around as the sport of darts was neither a far spread nor as popular as it is today.
But in North America the sport was booming, and fans were familiar with the top Americans and England from international competitions.
And so, in 1994, ten Americans, two Scotsmen, one player from Singapore, one Irishman and eighteen Englishman stood at the oche of the World Matchplay.  To be sure the English players were the favorites to win this first event as everyone of distinction turned up – among them Dennis Priestley, Eric Bristow, John Lowe, Bob Anderson, Keith Deller, Jocky Wilson and Phil Taylor to only name the best known.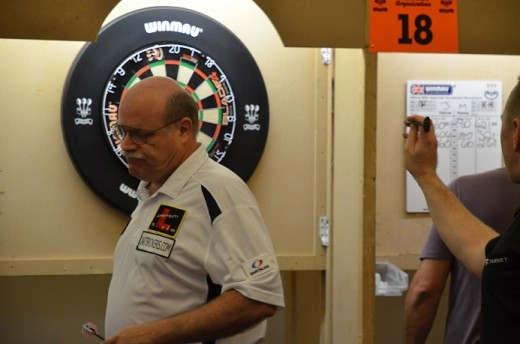 But it was not one of those Englishman who won the event but rather American Larry Butler who prevailed in the final 16-12 over Dennis Priestley.  In 1994, there existed a match for the third place as well which was won by Rod Harrintgon who later went on to win the tournament twice.
While Priestley withdrew from the sport a few years ago due to cancer and his age, Larry Butler still plays in tournaments.  Only two other participants from this first event are still active as well – Paul Lim and Jim Widmayer.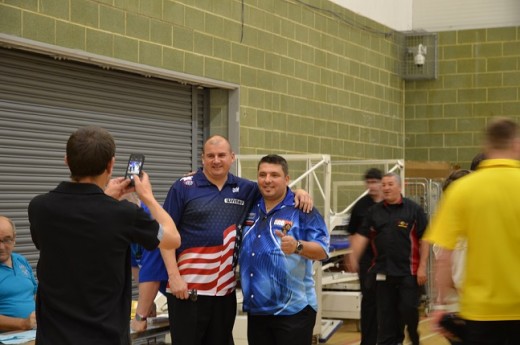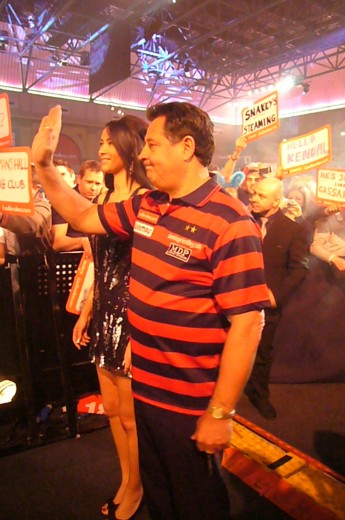 Beginning in the following year, 1995, the number of North American participants in the event started to shrink. Butler was one of those who returned as did Steve Brown (the American), Gerald Verrier and Dave Kelly. And Canadian Gary Mawson made his debut.
This time Priestley and Butler met in the quarterfinals and Priestley won.  Priestley once again reached the final and this time lost to Phil Taylor.  Also, again among the participants was Paul Lim who this time played not for Singapore but for America.
Priestley reached the final once again in 1996 – and lost for the third time. This time he was defeated 14-16 by Peter Evison.
Until 2010 Priestley qualified every year for the World Matchplay but never again reached the final.  In 2010, he lost first round to Vincent van der Voort.
In 1997, many North Americans were again among the participants – Steve Brown, Sean Downs, Gerald Verrier, Paul Lim and Gary Mawson and Gerome Verdano made his debut.  For the first time John Part qualified but he lost in the preliminary round to Scotsman Drew O'Neill.  Although Larry Butler hadn't qualified, he did attend as did a certain Raymond van Barneveld who at this time was still a BDO player.
In 1998, Steve Brown and John Part entered the tournament as seeds.  Brown lost second round to Bob Anderson.  Part lost first round against Chris Mason who eliminated Gerald Verrier in the second round.  As well in Blackpool were again Gary Mawson and Paul Lim – this time again for Singapore.
In 1999, North America was represented by Part, Mawson, Brown, Verrier, Canadian Scott Cummings and Dan Lauby, Sr.  Part again was seeded and again lost first round to Chris Mason who this time eliminated Steve Brown second round. Mawson reached the second round but lost to Dennis Priestley.
That was the last year in which the North Americans were the second biggest group of participants in the tournament.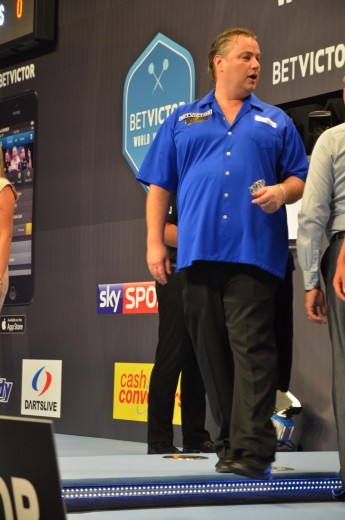 In 2000, only Mawson and Part qualified.  In 2001, Part was the only North American representative.  In 2002 and 2003 Steve Brown joined Part for the last time.
Until 2009, Part qualified for every World Matchplay and returned in 2011 and 2013.  In 2002 and 2005 he reached the final and in 2004 the semifinals.  In 2022, he threw one of the infrequent World Matchplay nine-darters.  Part and Butler are the two most successful North Americans to participant in the tournament.
Except for Part, it has been 20 years since any other North American player has managed to qualify for the event.
The following two tabs change content below.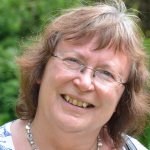 The founder of Global Darts, darts journalist Charis Mutschler hails from Marbach, near Stuttgart, Germany. A regular at most major PDC tournaments, a lover of literature, dance and music and cats, Charis' popular writings about darts and its players often transcend the usual. She brings something unique to the chroniclers of the sport we all love.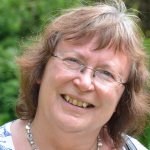 Latest posts by Charis Mutschler (see all)