Colmn #CM113 The Women's World Matchplay
Sunday, July 24, 2022
Column CM113
The Women's World Matchplay
While the men's event get's closer to the end the women's event is about to begin.
Only two men are still in the tournament – Gerwen Price and Michael van Gerwen.  Tonight, we will know who is the 2022 World Matchplay champion.  But first, we'll know the women's champion as the women's event will be played this afternoon while the men's final will take place this evening.
The men's event so far has been a highclass, thrilling and entertaining event – hopefully the women's event will be similar. As the women's event is a completely new tournament, played for the first time this year, all eight participants are debutants though being a debutant in this case doesn't mean inexperienced…
Eight women qualified by the PDC Women's Series and it looks like an interesting mix of age and experience.
Lisa Ashton, the four time women's World Champion and three times World Masters winner is, at 51 years of age, the oldest participant and probably the most experienced – and the one with the most tournament wins under her belt. She's dominated this year's Women's Series so far with seven wins, she's had a PDC Tour Card for two year's and she is capable of playing high averages. Interestingly, she is not that successful when playing against the men – I've no idea why, but it just seems she is not able to produce as well as she can against other women.  It doesn't seem her problem is the big stage or the TV camera as she's had no problem winning on the Lakeside stage in televised finals several times.  As this event is an all-women's event Ashton,  the Lancashire Rose is be sure one of the favorites to win the event.
Next in age and with a lot of experience and several wins as well is Lorraine Winstanley. She so far has only once reached the final of the women's World Championship but she in 2017 she won the World Masters. In some way Winstanley is often in the mix in the later rounds of the tournaments but she is not as much a winner as Lisa Ashton.  I wouldn't rule out that she could win the Women's World Matchplay but she is not my first choice for the title.
Next we have Welsh Rhian Griffiths who has rarely won a tournament though she twice qualified for the women's World Championship and reached one final of the Women's Series. She has played in tournaments since 2013 so to be sure has some experience but it would be a surprise sould she win the Women's World Matchplay.
Then we have Laura Turner whom we know as well as part of the Sky Sports darts commentating team. She's won a few events – the last was the Slovak Masters in February. She took part twice in the Women's World Championship and reached two finals of the Women's Series this year – nevertheless, I don't see her as the winner in Blackpool.
More probable is Aileen de Graaf who at 31 years of age has won quite a lot including the World Masters in 2015 and twice reached the semi-finals of the Women's World Championship.  She didn't take part as often as the others in the Women's Series but reached two finals in 2022 and managed to qualify for this tournamet in Blackpool. She certainly is a possible winner – it might be we'll see a Dutch winner in both the men's and the women's World Matchplay this year.
A little bit younger then Aileen de Graaf is Fallon Sherrock.  The Queen of the Palace is well known. She was a successful youth player though so far she neither won the World Masters as senior nor the Women's World Championship – nor did she manage to get a PDC Tour Card. But she celebrated two wins against the men in the PDC World Championship and reached the final of the Nordic Darts Masters 2021 and – not to forget – she stood among the Last 16 of the Grand Slam 2021. Like Ashton, she is capable of throwing high averages. In 2022, she has not been as strong as in 2021 but, along with Lisa Ashton, is the favourite to win the event.
Last but not least, two very young players managed to qualify for the Women's World Matchplay – Chloe O'Brien from Scotland, 19 years of age, and Katie Sheldon, Republic of Ireland, 18 years old. Both were very succesful youth players and both are very talented. Sheldon started to play when she was 9 and won her first tournament when she was 12 while O'Brien started to play when she was 14. Sheldon plays in a men's league and plays on the Development Tour. Both were a little bit unlucky with their draw – O'Brien was drawn against Lisa Ashton, Sheldon against Fallon Sherrock –  so their chances to progress are not really good. But both are prospects for the future of women's darts and they might be outsiders in this tournament though not without a chance.
So, hopefully the tournament will be a good one. The PDC already announced there will be another women's World Matchplay next year.
The following two tabs change content below.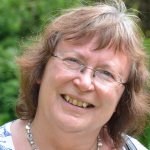 The founder of Global Darts, darts journalist Charis Mutschler hails from Marbach, near Stuttgart, Germany. A regular at most major PDC tournaments, a lover of literature, dance and music and cats, Charis' popular writings about darts and its players often transcend the usual. She brings something unique to the chroniclers of the sport we all love.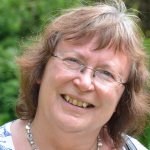 Latest posts by Charis Mutschler (see all)