Column #CM103 The highlight of the season is here!
Tuesday, December 14, 2021
Column CM103
As soon as…
Tomorrow, the PDC World Championship will begin!  Another year with a lot of darting highlights, in defiance of Corona, lies behind us.
It is not easy for me to decide which darting achievments stood out most but at the first view the year for me was mainly shaped by Jonny Clayton. I am not quite sure whether I back him to win the World Championship – it will not be easy for him to even reach the quarterfinals where once again he would meet his fellow country man and reigning champion Gerwyn Price.  But didn't Clayton surprise us this year again and again?
Clayton is the fourth favorite with the book makers behind Gerwyn Price, Michael van Gerwen and Peter Wright.  But it will not be easy to progress for any of the four top favorites who all have to overcome some high hurdles on their way. Rarely have we see such an evenly matched field of participants where, besides the mentioned top four, players like Michael Smith, Rob Cross, Ryan Searle, James Wade, Dimitri van den Bergh and Gary Anderson – and other – will lie in wait to take their chances.
This year's World Championship will be played from December 15 until January 3, 2022 – that's a long time and a lot could happen.
The PDC has wrapped up for us, all in all, 95 sparkling parcels which fit the season. Of course – what with one thing and another – not all will be to our taste. Some matches will be boring like the unimaginative ties or socks we sometimes get for Christmas. Some will be showy but without substance. Some will be downright poor.
But I am sure some will suprise us, some will be thrilling and some will be just spectacular!
Once again, we will see players from around the world – of course from England, Scotland, Wales and Ireland, from a lot of European countries like the Netherlands, Germany, Portugal, Russia or Poland, some from North America, from Australia, from Asia.
There will be players we have known for a long time and some we have never seen before – though those are rare this year.
The age of the players will range from16 years (young German Fabian Schmutzler) to 67 (that's of course Paul Lim who once again managed to qualify).
And again two women qualified as well – Fallon Sherrock and Lisa Ashton.  Perhaps Sherrock again will be a threat for her male colleagues as she is first and foremost a really good dartplayer, undaunted and with a clinical finishing.  More than a few will envy her.
Hopefully this ongoing pandemic will not put a spoke in the wheel so that more players will have to withdraw as already have Charles Losper and Juan Francisco Rodriguez. Or that in the end we'll have to return to a tournament played behind closed doors.
I will not travel to London – it is difficult with all the constantly changing travel regulations. I don't want to be stranded in a British quarantine hotel over Christmas. And let's not forget Brexit – it would be horrible should I have to starve looking at empty shelves in the supermarket while here at home I can sit on my cozy sofa munching chicken and Christmas cookies? Probably I am getting lazy …
To be dead honest – I really miss all the buzz, all the meeting of people, even the noise in the venue, seeing something new, being in the middle of and part of the action. Like everyone – I am sick and tired of Corona.
So, I really look forward to the World Championship and as all the other tournaments this year – this one again will be entertaining I am sure.  And although it is not really possible for me to predict a winner or even pick a favorite – that makes it even more interesting.
Nonetheless, I hope you will not hold me liable – at the moment I would put my money either on Gerwyn Price or at Peter Wright to lift the prestigeous Sid Waddell trophy.
The following two tabs change content below.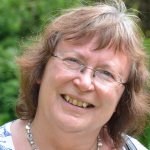 The founder of Global Darts, darts journalist Charis Mutschler hails from Marbach, near Stuttgart, Germany. A regular at most major PDC tournaments, a lover of literature, dance and music and cats, Charis' popular writings about darts and its players often transcend the usual. She brings something unique to the chroniclers of the sport we all love.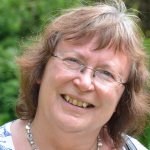 Latest posts by Charis Mutschler (see all)