Column #CM93 The European Championship
Wednesday, October 28, 2020
Column CM93
The European Championship
I will not predict anything this time – not after all those wrong predictions last time! But I have looked at the line up for the European Championship which really can take place despite all the problems the Corona crisis presents. There will even be a crowd though only a small one as only 250 people per session will be allowed into the König-Pilsener Arena in Oberhausen
At first view it looks like the usual European Championship in which the top 32 of the European Tour Order of Merit will take part. Nevertheless, it will be a strange tournament. The European Tour had only four events this year and we have no idea about the real form of some of the participants. The seeds look very different to the usual seeds for the tournament as well – the #1 seed is Joe Cullen. In places three and four we have Jose de Sousa and Devon Petersen. With Ross Smith we even have a player in the mix who only competed one of the four events and with Andy Hamilton we have a player whose tournament average is around the mid-80s.
Consitency seems to be a problem for many players currently. One example is world #1 Michael van Gerwen who rarely turns up at his best and often has big problems with the accuracy on his doubles. Glen Durrant had to withdrew due to his positive Corona test and Peter Wright decided not to turn up for the last two European Tour events due to the Corona crisis – so there to be sure will be some upsets and the winner will be the player who manages to avoid any slump in his performance during the event.
Of course, we have the usual suspects for the win – Gerwyn Price, Peter Wright and Michael van Gerwen (as you never can write him off). There's reigning champion Rob Cross but, well, he lost second round of the International Darts Open against German Franz Roetzsch. Nothing is predictable now for the former world champion.
The four European events this year were won by Gerwyn Price, Devon Petersen, Jose de Sousa and Joe Cullen but except for Gerwyn Price none of these players are probably favourites to win of the European Championship. Even for Price a win doesn't look easy as his route is paved with names like Peter Wright, Mensur Suljovic, Krzysztof Ratajski, Jose de Sousa and Michael Smith (though he would not meet Michael van Gerwen until the final). The same applies for Peter Wright – the bottom half of the draw certainly has a lot of high hurdles for the players.
The upper half – in which we find Michael van Gerwen – looks less difficult though it is even more unpredictable as with a few exceptions one can find there several players who might turn out to be the dominant players of the tournament. James Wade for example played quite impressively in the International Darts Open as did of course Joe Cullen. Rob Cross might have been able to get rid of his problems. Nathan Aspinall could be back in top form. David Chisnall might be able to keep up his brilliant performance for more than one match. And Michael van Gerwen could stumble again against Mervyn King in the second round.
To be sure this tournament is very hard to predict, you can't take anything for granted right now. Although the PDC and the PDC Europe do a great job in offering the players opportunities to play tournaments, some even with a crowd, the Corona pandemic is definitely having an impact on the players. Travelling is far more difficult; players always must be tested (with an uncertain outcome) and everybody is very restricted on-site. Contact with the fans is non-existent. There are far less tournaments than usual, probably far less practice with colleagues and nobody knows what will happen next. And it all might get far before it hopefully will get better.
When a tournament is unpredictable it doesn't mean it will not be interesting. So, I really look forward to being able to watch another live event and pass some enjoyable hours in front of the TV.
The following two tabs change content below.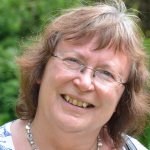 The founder of Global Darts, darts journalist Charis Mutschler hails from Marbach, near Stuttgart, Germany. A regular at most major PDC tournaments, a lover of literature, dance and music and cats, Charis' popular writings about darts and its players often transcend the usual. She brings something unique to the chroniclers of the sport we all love.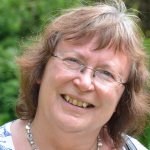 Latest posts by Charis Mutschler (see all)