Column #CM80 2020 World Championship – "Bog sie Rodzi"
Tuesday, December 17, 2019
Column CM80
2020 World Championship – "Bog sie Rodzi"
Yesterday didn't go well for the Irish players. Except for William O'Connor all lost their matches – though Keane Barry impressed despite his defeat by Vincent van der Voort. Callan Rydz, who defeated Steve Lennon, is yet another of those strong upcoming players and he will certainly be a problem to other players as well. In the final match of the evening Brendan Dolan had little chance against Gary Anderson.
After the short day on Monday, we have another long day of darts today. In fact, until final two days of the event (with the semi-finals and the final) there will now be only long days of darts.
Today is another day of rather mixed nationalities – an Englishmen, a female English player, a Russian, two Australians, two players from Asia, a Spaniard, a couple Dutch, one or two Austrian players and one from Poland.
Appropriate to Polish player Krzysztof Ratajski I chose a Christmas song from Poland for the day – the best loved Christmas song in Poland which almost became the national anthem. In Polish it is called "Bog sie Rodzi" (and, no, I cannot pronounce it!). In English it would be "Christ is Borne." The text is from Frantisek Karpinski who wrote it in 1792; the melody is much older and was once the coronation polonaise of the Polish kings. It is probably from the 16th century. Many Polish artists recorded the song which is a combination of piety and patriotism.
Although it has nothing to do with his home country Ratajskis walks on to "We like to Party" by the Dutch group Vengaboys. Ratajski will play in the last match of the afternoon as the seeded player against Zoran Lerchbacher. Lerchbacher played well against Jamie Hughes but will it be enough to win against Ratajski?
Before this match we'll see three more first round matches which are all difficult to predict.
The first match pits Ryan Searle against Robbie King. King is a kind of dark horse. He is a young Australian player who won the Oceanic Masters and thereby qualified for the PDC world championship. He took part four times without success in the PDC Unicorn World Youth Championship. The PDC invited him to the Melbourne Darts Masters but Rob Cross was just too much for him. This time of course he will not play Rob Cross but Ryan Searle – who didn't have a great year in 2019. But stage experience will give Searle an advantage.
In the second match Cristo Reyes will play against Lourence Ilagan. Reyes also did not have a good year while Ilagan impressed already impresses during the last world championship. I would say advantage Ilagan.
Match number three will be Rowby-John Rodriguez against another Filipino, Noel Malicdem – and the same applies to this match as the match before. Rodriguez had a terrible year. Malicdem played well during the last world championship and was one of the best players on this year's Asian Tour.
Like the afternoon session the evening session, at first view, doesn't appear likely to present high class contests. It starts which Ritchie Edhouse vs. Boris Koltsov. Last year, Koltsov played one of the weakest matches of the tournament. Edhouse played on the Challenge Tour which means he has no Tour Card – this will be his world championship debut. So, it is not completely unlikely that Koltsov will win the match.
Jose de Sousa and Damon Heta will come on stage for the second match. Heta this year won the Brisbane Darts Masters while de Sousa had some success on the Pro Tour. And de Sousa has been to the Alexandra Palace before, in 2012. It could be an evenly matched contest but there might be a slight advantage for the Portuguese.
The next match could be an interesting one – Ted Evetts will face Fallon Sherrock. To a certain degree Sherrock is used to playing against male players while Evetts has probably not often played against female opponents. I would not think Sherrock will be easily intimidated but Evetts might be a little bit unsecure. We'll see whether Sherrock will be able to take the chance.
The last match of the evening could have been be an all Dutch affair – a legend meets an up and coming player. But Darin Young was too good for Raymond van Barneveld – and as de Zwaan has not been in top form in the past few months the American could be too much for him as well.
The following two tabs change content below.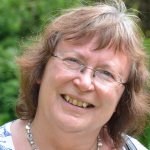 The founder of Global Darts, darts journalist Charis Mutschler hails from Marbach, near Stuttgart, Germany. A regular at most major PDC tournaments, a lover of literature, dance and music and cats, Charis' popular writings about darts and its players often transcend the usual. She brings something unique to the chroniclers of the sport we all love.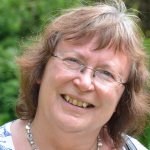 Latest posts by Charis Mutschler (see all)