Column #CM76 The World Championships begins (with great walk-on songs)!
Friday, December 13, 2019
Column CM76
The World Championship begins (with great walk-on songs)!
Every tournament – and that will not be different tonight – needs walk-on songs. Many of the songs I've heard after so many tournaments are now stored somewhere in my brain.
Recently, when I listened once again to the SWR radio hit parade one of the first images (green!) that came to mind made me think, "Well, Michael van Gerwen." "Shine On You Crazy Diamond from the album Wish You Were Here by Pink Floyd is only a small part of van Gerwen's walk-on song. The rest – "Seven Nations Army" is well known from football. The song began to appear just a short time after it was published in 2003.
Why van Gerwen chose this combination I don't know. It might be he is Pink Floyd fan. Might be he is football fan. It might be he just like the lyrics of "Seven Nations Army" which starts with "I'm gone to fight 'em all." Or it could be that van Gerwen didn't have anything to do with his walk-on song and that his manager put it together.
Raymond van Barneveld's "Eye of the Tiger" is a sports song as well. It was composed for the boxing scenes of the film Rocky III. I heard it for the first time during the track bike World Championship in Stuttgart where it always was played for the winners.
Other walk-on songs seem to be selected based on players' names or nicknames as it is the case with Dave Chisnall and Kim Huybrechts. Some players have changed their songs during their darts careers – Jelle Klaasen has used four different songs, Chris Dobey has had three and Geert de Vos has walked-on to five different songs.
Some walk-on songs have to do with the origin of the player as Larry Butler's "Out of America."
And there are songs that are used by several players. Anne-Louise Peters and Mensur Suljovic both use "Simply the Best." Deta Hedman and Rob Cross both decided on "Hot, Hot, Hot." "Eye of the Tiger" is not only used by Raymond van Barneveld but by Wayne Warren and Dennis Harbour as well.
As Dean Winstanley told me once, the walk-on song is of some emotional relevance. Most players don't arrange their song – they only touch as many hands as possible as fast as possible on their way to the stage and then wave to the crowd from there – that's all. Peter Wright hops over the stage and back, Dimitri van den Bergh does his dance, Daryl Gurney sings and conducts the crowd and Devon Petersen does his pantomime.
In the last match tonight, it will turn green again – as it is tradition by now that the reigning champion – this year, Michael van Gerwen – will stand on stage. He will play his second-round match against the winner of the opening match between Jelle Klaasen and Kevin Burness. It is a match van Gerwen should win – though of course first round matches of the world championship can sometimes produce surprising ng results. Klaasen and Burness weren't heard from much during the year and I feel van Gerwen will have to miss a lot of doubles to lose this match.
It's more difficult to predict who will win the match between Klaasen and Burness. Burness played well last year on the Alexandra Palace stage – he can win against Klaasen.
The second match is Belgium against Holland – Kim Huybrechts faces Geert Nentjes. This year Huybrechts had great performances from time to time while Nentjes dominated the Development Tour, together with Ted Evetts. As Huybrechts has much more experience on stage I believe he will win the match.
The third first round match of the night could be rather evenly matched as well. Luke Humphries was one of the best performing up and coming players during last year's world championship – he defeated Rob Cross and reached the quarterfinals. Due to his anxiety attacks he was not always as successful during the season, but it looks as though he's coming back. One didn't see a lot of Devon Petersen this year though we heard quite a lot of him as a commentator recently. I would say – a small advantage for Luke Humphries.
The following two tabs change content below.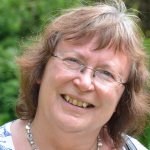 The founder of Global Darts, darts journalist Charis Mutschler hails from Marbach, near Stuttgart, Germany. A regular at most major PDC tournaments, a lover of literature, dance and music and cats, Charis' popular writings about darts and its players often transcend the usual. She brings something unique to the chroniclers of the sport we all love.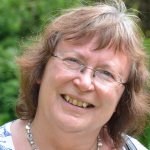 Latest posts by Charis Mutschler (see all)