Column #CM75 Interview with Marko Puls
Tuesday, December 10, 2019
Column CM75
Interview with Marko Puls
Marko Puls has played darts since 1991. At first he only played soft darts but soon was celebrating success in steel-dart in DDV and WDF events. Three times he took part without success in the PDC Qualifiying School, a few times he qualified by the Host Nation Qualifier for European Tour events. Puls is member of the "Bundeskader" of the German national team and since 2019 "Athletensprecher." Puls is a member of the DC Wolfsöden which plays in the DDV Bundesliga. Puls' daughter Nina was a successful youth player. Pils pairs partner is Karsten Koch. Puls threw a nine-darter in the final of a DDV ranking tournament in 2007.
_________________________________________________________
Marko – at the moment you are a very busy darts player – soft-darts league, Bundesliga, Host Nation Qualifiers for the PDC European Tour, DDV events, exhibitions (for example one on 29 September in Gießen) – are you a full time pro or do you still find time to work?
For several years now I have not been a full-time professional, I pursue my profession.
What would you say is the most important part for your darting life?
Most important for me is to still play darts as well as possible no matter whether in league or in tournaments… to be able to take part in as many events as possible, to qualify for them – like for example for the DDV national team events or for one or another PDC event.
You are at the moment one of the most successful DDV players and in second place in the rankings. How did you manage to get back so far ahead again?
Hard work is the basic requirement for success. Of course you have to accept new challenges and to utilize them in tournaments. As there is no lack of new and up-coming players and the power density grows, you always have to keep it rolling. You really are obliged to improve to not to go to the dogs and be bygone.
It looks in the DDV there is a lot set in motion – is Michael Sander a president with a play?
It is true there is some movement in the DDV. It is a pity not all understand to where the path is supposed to lead to. Something new is the public funds for which the DDV has waited for a long time but now will finally get. That is a start and now the association has to invest those in the right way. Those funds are for a specific purpose and under severe restrictions – only a few will benefit. But this money is public funds and not member dues. Chiefly they will be used for the national team and the team staff. The funds are performance based as well. The better we perform the more public funds we will get – well, of course the performance can have the contrary effect as well. And it's true as well – I think Michael Sander does the heck of a job. Together with a committee he has developed a concept of how to invest this new fund money. He soon understood the new opportunities. Now it is down to us players.
You are part of the so called "Medaillenkader" – which preconditions to you need meet to be included and in what way are those players selected to take part in the international competitions?
That is exactly what we are talking about. Those squads are not new but they now aroused again. The squads are put together on the basis of the rankings, the tournaments outside the DDV and the Bundesliga. As you can't just put anybody into a squad the people in authority sat together and discussed. They put together the squads. Of course not all players liked the results but at least it is a start. The players who were appointed for the squads are all members of the national team. So they now have a chance to be nominated for one or another event.
Next on will be the WDF World Cup in Romania – how do you assess the chances of the German team? And what do you think you can achieve?
That is to be sure an event every player nominated can look forward to. When you look at the team – that means men, women and youth – we should stay realistic. We are not the darting world power but we all could be good for a surprise – a positive or a negative surprise. For the individual player it not only depends the draw but the contentment of the complete team – might be that will help to success. Whether it will be enough for a top ten place – we will see. Of course I think about what I can achieve myself, one always want to win. But I don't feel under pressure. I would think the team can survive the preliminary round but afterwards it will be difficult. I believe I can survive in the singles two or three matches – we'll have to wait and see what happens afterwards. As a pair together with Michael Unterbuchner I see a better chance. Anything below ninth place would be a disappointment.
Together with Irina Armstrong you are DDV athletes spokesperson. What exactly does that mean and what are your functions?
We were appointed in April in Luxembourg during the 4 Nations Cup. Due to the mentioned innovation and the funding by the DSOB those positions were necessary. The attendant players voted on us and we were named immediately and as far as I remember unanimously. Our function now is to contact the grassroot players, to collect their opinions, suggestions, their criticism and their praise and to confide it to the persons responsible. That can happen in conversations during tournaments, league days or in private meetings. Unfortunately it is not possible to ask each and every player, but we really try to get feedback from the players. Of course there are regional limits as well. On average around twenty percent of the players can be found at all DDV tournaments and there are those who would like to be nominated for the national team as well. All others you can only find occasionally at a tournament "around the corner." But of course we have to listen to those as well.
You take part from time to time in Host Nation Qualifiers for the PDC European Tour events – how difficult is it to qualify by them for a European Tour event? What about the level played?
It is and it will stay difficult. First because there always are a lot of players who compete for few starting grits and second the level is by now very high. Every small mistake will be punished. The PDC says it should be a starting shot or a steppingstone for all players but I can't agree with that. Everybody can turn up but he has to repeat it over sparse tournament dates. A long and exhausting way lies in front to you to manage the leap under the seeded players. But unfortunately due to the permanent annual changes of the PDC it gets more and more difficult to manage it only on German ground. You just need the Island for it!
And how difficult is it when you managed to qualify? Most of the Host Nation qualifiers don't survive the First Round.
I claim they would survive but for the damned big stage. There you have the feeling you stand on a large clearing with no limit to the right or the left. Only a board and an opponent. Most of them don't have the pressure to win, but somehow you are lost in the big, wide world of the stage. But there is another reason for this fast elimination as well. You fought through a strong field on the eve and think "they have been really hard matches." Then you play against an opponent who is even two or three times better. Should you be able to win it that's a great feeling for a moment but then you realise the next player will be even better. My point is with every win you gain an even higher hurdle.
What do you think of how good the DDV players are compared to the PDC players?
You just can't compare it – only as much: how can you compare a hobby darter to a full-time pro?
Do you like to play on stage?
Ohhhh yesss! It's the coolest I can think of though for me it's not in the fore how good you look, or whether you play well or not, whether you win or lose or what the people think of you . It is just cool to be there. I wish I could have matches like that all the time and try to get as many as possible. It is a pity that lately it is no longer easy to realise it. But I stay tuned.
Until now you not really taken part in German Superleague. Would you like to play it and do you think Superleague can help players to improve?
That's not quite accurate – I took part in the second and the third season but due to private reasons had to back out. I tried again to qualify but honestly I don't drive 500 km to compete with more than 90 participants for two places in the league. But I think the Superleague is certainly one of the best ideas for the players. Eight matches on Saturday and seven on the Sunday all against strong players is really great.
What do you think is the best way to improve and do you feel you still have room for improvement?
Practice, practice, practice and to take part in a lot of tournaments to realize you practice results. To be sure I still have room for improvement. When you stop working for your success you will tread water and have already lost. That's an old story.
Do you still practice and what do you practice?
I still practice – might be not as much as in former times. I haven't got a practice routine, I only try to eliminate all those faults I made and to give them up.
Do you practice from time to time with your daughter as well?
Oh yes, from time to time we play together and really enjoy it. Should one of us lose too often he or she is punished with a little bits of meanness. But at the moment she concentrates more on her job and has taken a break from darts but when she has straightened out everything she will return and play again. She didn't forget and has still a lot of darts time in future.
Will you take part in qualifying events again in 2020?
No. That's another amendment of the PDC I am not happy with. There will be only two places on grab as two German players always will be seeded. I had the hope – as one could hear – there would be more, not less, places because of the growth of the sport in Germany… ppffff – don't make me laugh. It is only getting more difficult with the PDC. I always feel it is careless when you hear on TV – go, buy some darts and try to play a PDC tournament. Did you ever see a baby that was able to sprint immediately after crawling? My advice – buy or try some darts and then go to the local club to see what even there awaits you.
Could you imagine to play the complete Pro Tour and to hold your ground?
No.
You are on the road a lot – have you got a sponsor who supports you? Sponsors are necessary for the Pro Tour.
Sponsors can be a blessing but a curse as well. Everybody knows it – should you not perform they leave you immediately. It is too fast-paced as most sponsors don't know they have a responsibility as well. A sponsor should support a player in the long run and not withdraw after three or four defeats. Of course a sponsor is important for the Pro Tour as playing the Tour is very expensive. It is very unburdening when a sponsor cushions the costs or even takes them over completely.
Which darts do you play at the moment and do you play the same darts in different weights in soft-tip and steel-tip?
I still play my own Evolution darts. They suit me perfectly and should there be a problem I just go there and they will help me. Yes, I use the same in different weights for both.
Is it a problem for you to change form soft darts to steel darts?
No, no longer – by now it works out.
And what do you prefer? Is soft tip real darts for you?
I love soft tip, I love steel tip. Both appeal to me. And it's always, this right or wrong darts? Both are and will always be darts.
Do you feel the German darts boom on club level? Are there many new members? Or might be a crowd now at tournaments or in the Bundesliga?
Our club DC Wolfsölden gets new members all the time, darts on TV is one of the reason and of course our promotion into the Bundesliga. We are now in our second season and I think we'll stay there for some years. Spectators… there are a few fans. But it is difficult to put across and to delight the general public.
And does it look to you that by the dart boom more women are interested in the sport of darts as well?
Our female members seem to enjoy it more as well. Darts is not only a sport for male players.
Englishman Steve Brown by now has built up with his JDC in many countries a system to promote the younger children. Germany has not joined yet. Does the DDV offer enough for young children?
I've never heard about the JDC before What is it?
At what age do you think one can start to play darts ?
I don't think there is a right age. But you have to be really devoted.
The DC Wolfsölden is by now a rather successful club with a team in the Bundesliga and one in the Oberliga – is there some kind of team practice?
All the time and always. Perhaps not team practice per se but you can practice every Monday and take part in completion on Thursday always from 7 pm.
The female quota is not really good in the sport of darts – are there female players in the Bundesliga?
Yes, there are a few. Here in the South of Germany we've Monique Lessmeister. In the North as far as I know there is Irina Armstrong. There might be a few more, but really only a few.
Do you like league play?
Yes, I love it.
Who would you say are the strongest rivals in the Bundesliga?
All who are ranked above us. Until they no longer stand above us. Please don't take that the wrong way. I think they all should see us as the strongest rival in future. At least that is our aim.
And how do the German top players like Martin Schindler, Michael Unterbuchner or you yourself come into play in your clubs?
Big names, successful players and especially experienced players are always important for a club, a team or the upcoming players. They not only attract new players – they can show them what you can achieve as well.
Have you still got time to prepare for the big tournaments at all and how does that preparation look?
You have to take the time. You can't just take things as they come and don't do anything in the run-up. You have to practice more and should from time to time check where you stand against a strong opponent.
What fascinates you most in the sport of darts and how do you manage to stay motivated after so many years in the sport?
Darts for me is wellness – that's what I always say. No idea, perhaps I am the craziest person in the world with such an attitude, but I am totally addicted to darts. I am motivated by the tasks ahead of me and which are assigned to me.
Who do you think is the most talented German player?
Me, but I am not the most dominant one. No, seriously for me there are three at the moment though I have a problem with the word "talent." A lot have got talent but only a few have got the skill. Really great is what Max Hopp and Gabriel Clemens achieve in the PDC. Almost as good for me is Nico Kurz.
And perhaps you can tell you who will be the next World Champion?
It will not be me as I don't get enough vacation days. I honestly have no idea. It is really difficult to predict. For me there are no clear favourites. Especially in 2019 – everybody defeated everybody, often surprisingly soon in a tournament.
Have you got any hobbies or interests outside the sport of darts?
Yes, my family which I love very much!
The following two tabs change content below.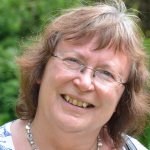 The founder of Global Darts, darts journalist Charis Mutschler hails from Marbach, near Stuttgart, Germany. A regular at most major PDC tournaments, a lover of literature, dance and music and cats, Charis' popular writings about darts and its players often transcend the usual. She brings something unique to the chroniclers of the sport we all love.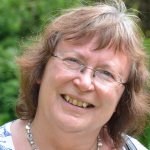 Latest posts by Charis Mutschler (see all)