Column #CM72 "Black by Day and Red by Night" (Part #2)
Sunday, November 24, 2019
Column CM72
"Black by Day and Red by Night" (Part #2)
One of the people from the Black Country who came to some fame was metallurgist Dudd Dudley. Dudley was an illegitimate son of the Baron of Dudley and was interested from a very early age in the processing of iron.
Born in 1600, Dudd was one of eleven illegitimate children of the Baron with his concubine Elisabeth Tomlinson. The Baron had five legitimate children as well but for some reason seemed much more interested in the illegitimate ones as he looked after their living and education. He sent young Dudd to the Balliol College in Oxford so that after he had finished his education there he could look after the Baron's furnace and forges. When Dudd returned home he campaigned for using pit coal instead of charcoal for melting the ore as there were less and less woods around and with the woods the charcoal started to disappear as well and there was pit coal in abundance. The Baron helped to patent the procedure which was not only examined by scientists but by the king himself. Despite the patent the procedure was looked at with a lot of doubt and it took many years before it won through.
At that time the furnaces were still moved with water and stood near the rivers. When Dudley's furnace was more or less drowned by severe flooding (together with a lot of other furnaces along the river) he decided to use horses and people instead of the water. But as with the pit coal it took many years before iron production was independent from waterpower.
Dudley never managed to get rich. Instead he ended in prison during the Civil War as he was a Royalist and he was convicted for high treason and sentenced to death. He managed to escape prison and he worked under an alias for several years in Bristol as a doctor. But he just couldn't help it – melting was in his blood and he turned to lead melting. He wrote a book called "Metallum Martis" and because of the book another last invention was attributed to him – the use of coke instead of pit coal as by using coke much less soot, sulphur and fume was produced. Today one might say coke was more eco-friendly. It might be he even built a new furnace using coke, but there is not much known about his last years. Dudd Dudley died in Worcester at age 85.
But back to the darts of the Grand Slam (although they are not produced from iron ore from the Black Country but rather from Tungsten).
The fourth night of the Grand Slam was the night of decisions for the Groups A-D from which only Michael van Gerwen had qualified for the knockout phase. In the end it was not really a thrilling evening though some of the results were surprising.
First on stage we had Ian White and Wesley Harms. Harms to be sure wanted to redeem himself as much as possible after his two defeats – which he managed. It definitely was the best match of the BDO's number 1. But it nevertheless was not enough to win the match against White. So White progressed and Harms was definitely out.
In the second match James Wade had to win three legs against Steve Lennon to progress. And exactly that happened – Wade won three legs convincingly. But after that Wade didn't convince any longer. No one will know whether this was just the way it unfolded or if he relaxed knowing he only needed those three legs. But Lennon then dominated the match and Wade lost 4-5. Wade looked somehow baffled when he left the stage but he was through.
Next we had Michael van Gerwen vs. Ross Smith. Van Gerwen had no problem winning his third match – and for sure this Grand Slam was a tournament to forget for Ross Smith.
Robert Thornton and Mikuru Suzuki then walked on stage. Suzuki still had a chance to still qualify and she made Thornton work hard! Nevertheless she lost 3-5.
In the following match the reigning champion and the Youth World Champion faced off.. Van den Bergh needed a win but he didn't play well enough for Gerwyn Price who dominated the match and won 5-2.
We saw two matches from Group D after that and the first one was between William O'Connor and Dave Parletti. Probably most expected it would be a clear win for O'Connor – I had got the impression a lot of people didn't take Parletti seriously. It was not a good match from either player but for O'Connor nothing really came together and Parletti was a 5-2 surprise winner.
So before the last group match between Gary Anderson and Darren Webster we now had three players with two points in the group. All would be decided in this last group match.
Well, it didn't take long before a very determined Darren Webster made it clear he was the one who would progress and he won 5-4 against the Scotsman.
Anderson and Webster progressed. And another baffled player left the stage.
In the last match of the night Adrian Lewis and Jim Williams stood at the oche. Williams had been the only BDO player to this point who had won a match. But to progress both players needed a win. Williams took the lead at first but Lewis came back strong and progressed with a 5-3 win into the next round.
The group phase was over and none of the (still) BDO players had survived. That had not happened often, perhaps never.
This night the noise in the hall had a different sound – 400 children and youth from Steve Brown's JDC had been among the crowd, delighted and always on the hunt for an autograph.
And to be sure we had still more rain when I walked back to the hotel…
The following two tabs change content below.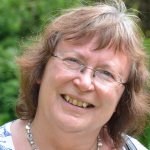 The founder of Global Darts, darts journalist Charis Mutschler hails from Marbach, near Stuttgart, Germany. A regular at most major PDC tournaments, a lover of literature, dance and music and cats, Charis' popular writings about darts and its players often transcend the usual. She brings something unique to the chroniclers of the sport we all love.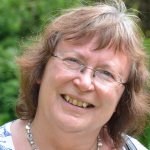 Latest posts by Charis Mutschler (see all)