Column #CM64 Darting entertainment
Tuesday, July 30, 2019
Column CM64
Darting entertainment
On the second day of the World Matchplay I had no time to have another look at the entertainment facilities of a typical British seaside resort. On a day with two darts sessions my only contact with fresh air would be on the way to and the way back from the Winter Gardens.
But it didn't look like I would miss a lot outside. The weather forecast had announced a new heat wave and it was a little bit warmer. But actually, it looked like more rain.
For the first match of the afternoon Darren Webster and the next debutante, Pole Krzysztof Ratajski, came on stage. From the start in this match the debutante was the stronger player, though he played the slightly lower average.
Webster wasn't on his "A" game and Ratajski is indeed, while a World Matchplay debutante, a very experienced player who never looks nervous.
Nearer the end of the match Webster's average sunk under 90 while Ratajski got more clinical on the doubles. Webster lost with 5-10 and Ratajski was the first debutante this year to survived the first round. All in all, it this was the weakest match of the tournament so far.
Next on were German Max Hopp and Dave Chisnall. Chisnall from the start looked like he would have preferred to be somewhere else. And he first played like that as well. He was lucky that he was only one leg behind before the first break and Max Hopp was right to slap himself on the shoulder for his performance.
But after the break Chisnall managed to draw and even got into the lead for the first time after he hit six perfect darts. Hopp immediately answered but Chisnall finally was in the match and shined with a lot of high scores. The crowd was behind Chisnall and it got more difficult for Hopp who in the second part of the match won only one leg.
Chisnall was the first on a winning double but he couldn't hit it and Hopp got back into the match. The match went into the tie break and it looked as though Chisnall just couldn't overcome his disappointment. Hopp won the match deservedly 11-9 though his average in the end had dropped and was below the average of his opponent. It was a strong performance of Hopp who kept his nerve.
The next match between Ian White and Joe Cullen was so one sided one just can't say much about it. Cullen had infrequent chances to even throw at the doubles. And he didn't use a single one. It might be he was just too nervous and got more and more discouraged throughout the match. I think it probably was not easy for White to keep up his performance and stay focused, but he managed it.
In the last match of the afternoon session the next debutante came on stage – Jamie Hughes who just had won his first European Tour Event. Hughes started strong and Michael Smith once again couldn't find his doubles. At the first break Jamie Hughes was 4-1 up. It was clear it would be difficult for Hughes to keep up this high standard should Michael Smith get into the match.
And Smith did get stronger. The match suddenly was a head-to-head affair and finally Smith got clinical on his doubles. He won four legs in a row and the lead and started to enlarge it further. In the end Smith could celebrate a 10-7 win and another debutante was out of the tournament, but nevertheless Hughes could be happy with his performance. He really played very well!
The first match of the evening session was a real thriller and rather nerve-racking both for the fans of James Wade and the fans of Jeffrey de Zwaan. I couldn't almost watch it was so nerve-racking near the end.
It had started quite benignly…
Jeffrey de Zwaan dominated and James Wade sort of dithered. When and why that changed I can't really say. But de Zwaan just couldn't get rid of Wade and, as was bound to happen, Wade got closer and closer and – at a time when I had already decided de Zwaan would win – managed to draw.
Now it was Wade who couldn't get rid of de Zwaan, especially as Wade made too many mistakes AND missed a few match darts. The match went into a sudden death leg in which the Dutchman even threw a 180. But it didn't help him as James Wade won the match.
To cool down, the next match between Mensur Suljovic and Jermaine Wattimena was boring and very one-sided. Suljovic defeated Wattimena – who played the worst average of the tournament to this point – 10-1.
After that we saw the much anticipated first appearance of the favourite Michael van Gerwen. He played against Steve Beaton and all in all it was one of the weaker first round matches. van Gerwen never really got cracking – he averaged around 93, and had obvious problems finding the doubles. I don't think it was just because he was not challenged by Beaton. But of,course, I might be wrong – but the number one in the world showed some improvement was needed should he want to live up to the expectations.
The final match of the night was another highly anticipated match – the match between Adrian Lewis and Glen Durrant. But unfortunately, it was a rather one-sided match in which Durrant showed his best darts while Adrian Lewis didn't show much at all. It had looked recently as though Lewis was on the way up again, but this match didn't show it. Should Durrant be able to keep up his performance he could get far in the tournament.
That was the end to a rather mixed and very long day of darts. Two of the debutantes won their matches and the third, Jamie Hughes, had at least impressed. Three seeded players were eliminated. We saw some rather one-sided matches and two very close ones.
The question of which form Michael van Gerwen is in and whether he'll be able to win the event was not answered. Should van Gerwen and Durant play on Tuesday as they did today is will be Durant, not van Gerwen, who will progress into the next round.
When I left the Winter Gardens it rained cats and dogs again and despite my umbrella, I was soaked by the time I made it back to my room.
The following two tabs change content below.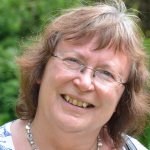 The founder of Global Darts, darts journalist Charis Mutschler hails from Marbach, near Stuttgart, Germany. A regular at most major PDC tournaments, a lover of literature, dance and music and cats, Charis' popular writings about darts and its players often transcend the usual. She brings something unique to the chroniclers of the sport we all love.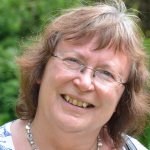 Latest posts by Charis Mutschler (see all)