Column #CM45 The Season Begins!
Monday, September 21, 2018
Column CM45
The Season Begins!
As in football the summer break is over – though there is no real summer break in darts any longer. Since the World Matchplay we could follow three World Series tournaments and three European Tour events by the official PDC stream (which was not always pure joy) and probably by several unofficial streams as well.
These were entertaining tournaments and not only because the six events had five different winners. Michael van Gerwen, who last year seemed to always be winning, this time only won one of the World Series events and one European Tour event and we were surprised several times by what, for him, were bad performances. He even felt compelled to announce, "I have nothing to prove!" I dare to assume that he was neither happy nor content with himself.
But now the "big tournaments" come to the fore again and the first will be the Champions League of Darts which will be played this year in Brighton. It's not really a very important tournament – the price money doesn't count for the rankings. And with only eight participants it is not one of the most significant events. But it is the only dart tournament in the United Kingdom which is televised by the BBC which means it is televised for free. The BDO World Championship – which was for years the darts tournament on BBC – is not televised any longer (or maybe it will be…). But that is another story. At least now know that in 2019 there will again be a BDO World Championship. The BDO has with Desmond Jacklin a new chairman who wants to change a lot of things…
But back to the Champions League of Darts in which in this year reigning champion Mensur Suljovic, World Champion Rob Cross, world #1 Michael van Gerwen, Peter Wright, Gary Anderson, Simon Whitlock, Daryl Gurney and Dave Chisnall will take part. The tournament starts with two groups of four players each in round robin. The two top players of both groups then will play the tournament to the end in KO format. In Group A we find Michael van Gerwen, Gary Anderson, Daryl Gurney and Dave Chisnall. In Group B we have Peter Wright, Rob Cross, Mensur Suljovic and Simon Whitlock.
I believe Michael van Gerwen and Gary Anderson will progress from Group A. Though van Gerwen had some bad patches in the last weeks he will probably be well prepared for the event and despite his statement will try to prove himself. And Gary Anderson (should he be motivated enough) will have no problem with Daryl Gurney and Dave Chisnall who both, currently, seem only to be capable for one or a couple of outstanding matches. Besides, it could be Gurney is more interested in defending his World Grand Prix title next week and might be think of this tournament only as part of his preparation, a test run.
Predictions in Group B are much more difficult. None of the four players really convinced over the last few weeks. Wright plays outstanding from time to time and just when one thinks he's back on track the next slump follows. It is very similar with Rob Cross. And reigning champion Suljovic didn't impress with great performances recently either – but it might be, as with Gurney and the World Grand Prix, that defending his title is a big motivation. He could definitely be a danger. To be sure, Simon Whitlock is the dark horse of the group as he's slowly regaining his form. Cross – who comes from Hastings which is not too far from Brighton – will be the local favourite. Whitlock seems to live near Brighton as well which could be a point in his favour. I think Rob Cross will progress but it will be a close call as to who will advance beside him.
As to who will win the tournament I've really no idea…
I think the winner will be either Michael van Gerwen or Gary Anderson or Rob Cross. Cross and Anderson are the only two players who in my opinion are capable of stopping an in-form van Gerwen.
But, it's the third edition of the tournament and until now the Dutchman couldn't win it. That could be both a bad omen and a big motivation for him.
The following two tabs change content below.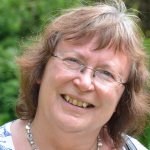 The founder of Global Darts, darts journalist Charis Mutschler hails from Marbach, near Stuttgart, Germany. A regular at most major PDC tournaments, a lover of literature, dance and music and cats, Charis' popular writings about darts and its players often transcend the usual. She brings something unique to the chroniclers of the sport we all love.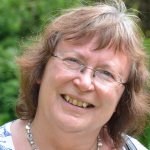 Latest posts by Charis Mutschler (see all)