Column #CM40 World Matchplay 2018 – Preview, Part 2 – The Favorites
Wednesday, July 18, 2018
Column CM40
World Matchplay 2018 – Preview, Part 2 – The Favorites
For the betting companies – and probably most darts fans – Michael van Gerwen is the favorite to win the World Matchplay followed by Gary Anderson, Rob Cross and Peter Wright.
Outsider possibilities include Michael Smith, Daryl Gurney, Mensur Suljovic, Raymond van Barneveld and James Wade. Another who might be considered is Adrian Lewis. The best chances among the debutants, according to the bookmakers, are Jonny Clayton, Jermaine Wattimena, Max Hopp and Steve Lennon – while Richard North and Jeffrey de Zwaan are perceived to have more or less no chance at all.
When we look compare this to the list of favorites from last year we'll see that it is almost identical. Only of course Phil Taylor is out of the races. He was replaced by Rob Cross.
van Gerwen and Gary Anderson, like Michael Smith, Daryl Gurney and Raymond van Barneveld, are in the upper half of the draw while Peter Wright, Rob Cross, Mensur Suljovic and James Wade are in the lower. This means should all go according to "expectations" Michael van Gerwen will play in the semifinals against Gary Anderson and in the final against Rob Cross or Peter Wright (who'll meet in the second semi-final).
But none of the top favorites has an easy path into the final…
Michael van Gerwen first has to win against debutant Jeffrey de Zwaan who defeated him in the UK Open. Next would probably be Adrian Lewis and the quarter final opponent could be Michael Smith. It's difficult to assess how good van Gerwen's form will be. On one hand, he won the last European Tour event and even threw a nine-darter. On the other hand, he was eliminated in the World Series events in Las Vegas in the quarter-finals and the semi-finals respectively and didn't show his best performances. He doesn't look as unbeatable as he sometimes did in the past. And he's been defeated from time to time by Jeffrey de Zwaan, Adrian Lewis, Michael Smith and Gary Anderson whom he could meet in the semifinals of the World Matchplay. But should van Gerwen reach the final he could meet, once again, Peter Wright. van Gerwen has beaten Wright in 80 percent of their matches. Or he could meet Rob Cross who' has lost more often to van Gerwen then van Gerwen to him. Of course, we all remember the semi-final of the World Championship where van Gerwen lost to Cross. But Cross' form is still not as good as during the World Championship and Peter Wright hasn't managed to play consistently for quite a long time. I am sure Michael van Gerwen will enter the World Matchplay highly motivated and. like the betting companies, see himself as the favorite to win.
As in every tournament he enters Gary Anderson is a favorite to win as well. And should he be in his best form and really motivated he'll be unstoppable. But if he's not really motivated some double trouble could turn up in which case he could lose to Stephen Bunting in the first round (especially as Bunting showed some great performances recently). The next opponent could be Raymond van Barneveld. van Barneveld's last TV appearance was the World Cup of Darts which he won together with Michael van Gerwen – but he lost his single match against Gary Anderson with an 84.60 average. So, should van Barneveld not play a lot better Anderson will not have any problems overcoming him. The same applies for Daryl Gurney, Steve West, Gerwyn Price and Joe Cullen – all might be quarter finals opponents. Should Anderson play well none of these players should pose a problem for Anderson. A semi-final against van Gerwen could be a real challenge for the Scotsman. Should he reach the final the opponents could be Peter Wright or Rob Cross – difficult but not too difficult for Anderson. So, for Anderson the real stumbling block would be the match against Michael van Gerwen.
Rob Cross stands even with Gary Anderson in the eyes of the betting companies but is in the lower half of the draw. His first opponent will be Mervyn King whose form seems to be quite good at the moment. A second-round match against Darren Webster could prove another difficult match for Cross though we have been seeing an upturn in form with him. Webster's form is not at his best either at the moment. In the quarterfinals Cross could meet Mensur Suljovic who won an European Tour event recently. When you look at the head to head statistics Suljovic has lost most of the time to Cross. In the semifinals the number three of the World (Rob Cross) could meet the number two of the world (Peter Wright). I feel these two are rather equally matched at the moment – it would be a rather open match. And in the final Michael van Gerwen or Gary Anderson could be waiting. I tend to see van Gerwen or Anderson as the winner of such a clash.
On the fourth place of the favorites we find Peter Wright. He is in the lower half of the draw as well. I am sure Wright is not happy with his game at the moment. You can't say he's playing bad or weak but until now he has not reached his top form this year. It might be the reasons are health-related, but he is not talking about it. While last year at the same time he already had several wins on the Tour and a win at the UK Open, so far this year he has only won a single Players Championship. Last year he reached the final of the World Matchplay and lost to Phil Taylor. He again could reach the final this year and lose again – this time to Michael van Gerwen or Gary Anderson. In the first round he will play against Jelle Klaasen who is not in top form either. Next, he could meet Kim Huybrechts who seems to be in some sort of constant crisis though he sometimes surprises with top matches. Then Simon Whitlock or James Wade could wait for Wright. Wade is already in a good form with still an ascending tendency – that could in the end be too much for Wright but at least produce a tough match. In the semi-finals he could play against Rob Cross though one shouldn't lose sight of Mensur Suljovic either. As with Cross, I feel that in a final against van Gerwen or Anderson the chances to win the tournament are not good.
Michael Smith, Daryl Gurney and Raymond van Barneveld are the players out of the upper half of the draw who might have an outside chance to win. I think Michael Smith is the most likely candidate of those three to cause an upset. In the lower half of the draw we have James Wade and Mensur Suljovic with an outside chance. Both could survive several rounds. In the lower half there are a lot of players who are competing at pretty much the same level currently and to me it looks more open than the upper half. Perhaps another player out of the upper half to get far could be Adrian Lewis who' is returning back to his old strength. But it might be the World Matchplay it still too soon for him. He would have to win against Michael van Gerwen in the second round and his record against van Gerwen is far from good. More than 50 matches the two have played and Lewis won less than a third of them.
Michael van Gerwen is beside James Wade as the only players in the tournament who have previously won. James Wade was the winner 11 years ago and since then has stood in the final four times – losing three times against Phil Taylor and once against Michael van Gerwen. van Gerwen won the event in 2015 and 2016 and stood in the final in 2014. van Gerwen and Raymond van Barneveld are the only players in the tournament who have thrown a nine-darter in the World Matchplay.
The following two tabs change content below.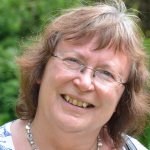 The founder of Global Darts, darts journalist Charis Mutschler hails from Marbach, near Stuttgart, Germany. A regular at most major PDC tournaments, a lover of literature, dance and music and cats, Charis' popular writings about darts and its players often transcend the usual. She brings something unique to the chroniclers of the sport we all love.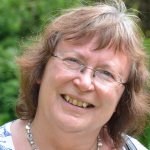 Latest posts by Charis Mutschler (see all)