Column #CM38 Did we really miss him?
Tuesday, July 10, 2018
Column CM38
Did we really miss him?
It is only a short time now until the start of the prestigious World Matchplay in Blackpool and the question that suddenly popped into my head is, "Did we miss him?" Of course I am talking about the retired Phil Taylor!
When you follow darts on stream and TV you still very often hear Phil Taylor's song, "There is only one Phil Taylor," chanted by the crowds.
But again, did we really miss him?
I recently updated my "Who is Who?" with tables of tournament wins and stumbled over Taylor's numerous victories. The outstanding 16 World Championship titles. The outstanding 16 World Matchplay titles. What astonishing achievements! I still can't imagine any player will ever achieve the same. And what a great win we saw from him in last year's World Matchplay!
Nevertheless, I almost don't dare to tell you: I haven't missed him. PDC darts is exciting this year. The Premier League offered us a lot of new faces who refreshed the tournament and made it rather unpredictable – though I thought from the start it might be Mensur Suljovic and Gerwyn Price who would be eliminated on Judgment Night.
Consistency seemed to be the big topic of this year. Even Michael van Gerwen has looked less dominant and consistent than he been in recent years. He was eliminated in the UK Open by Jeffrey de Zwaan but won the Premier League. He lost twice during the tournament to Peter Wright – who himself otherwise had a hard time this year. And even worse, "Mighty Mike" lost to his fellow country man Raymond van Barneveld in front of the Dutch crowd in Rotterdam! What a blow! It even appeared that the crowd loved van Barneveld much more than the Green machine, world champion Rob Cross (so it is quite clear by now that he is no one-day wonder but he had a hard time as well). Recently he finally won a Pro Tour event but he had a really bad start in the Premier League. Michael Smith and Simon Whitlock started really well in the Premier League but in the end it only was Smith who reached the play-offs and ended as runner-up. Gary Anderson is Gary Anderson – he often plays some rather average matches but sometimes it is pure joy to watch him play (in those two Premier League days in Rotterdam he was stunningly brilliant and unstoppable. Raymond van Barneveld's Premier League campaign was, with the exception of the Rotterdam matches, as disappointing as Peter Wright's while Daryl Gurney seemed to have settled among the top players.
Outside the Premier League, PDC Darts was exciting as well. Both the Pro Tour and the European Tour started like "business as usual" with wins by Michael van Gerwen before Mickey Mansell won the next. Mickey Mansell, really? Mansell to be sure is not a darting high flyer – it was his first ever win on the Pro Tour.
The next two European Tour events had unpredicted winners as well – Max Hopp and Jonny Clayton. For years, Max Hopp has been known as "the biggest talent in darts in Germany." He won the PDC Unicorn World Youth Championship once but until now he failed to live up to his and Germany's expectations.  It might be that this will change but of course he now under even more pressure than before. It definitely would be nice to hear the "Alllez Hopp" more often in the future. And Jonny Clayton? Well, he is quite a good player but no one would have expected him to be an European Tour winner – not with players like Michael Smith, Gerwyn Price or local hero Mensur Suljovic in the mix. In 2014, he still played in the BDO and was even a part of the winning Welsh team in the WDF Europe Cup. It was not his first win over fellow country man Gerwyn Price by the way. At the end 2017, he reached the final of the Players Championships and was beaten by Michael van Gerwen. On his way to the final he showed he's not afraid of big names as he defeated GerwynPrice, Stephen Bunting, Steve Beaton and Rob Cross.
In Gibraltar and Hamburg to be sure we had more Michael van Gerwen wins but we witnessed the resurrection of Adrian Lewis and Paul Nicholson as well. Lewis is back in the top 16 of the PDC Order of Merit by now – who would have thought that after all the disappointing matches we have seen from him? Mervyn King and Ian White won Players Championships on the Pro Tour and Mensur Suljovic won another European Tour Event.
And we have another player showing signs of returning to form – James Wade.
We then had the PDC World Cup in June – this year with some new players on the teams. While for the Netherlands the routine pair of Michael van Gerwen and Raymond van Barneveld stood at the oche, Rob Cross and Dave Chisnall represented England. For Scotland we again had Gary Anderson and Peter Wright who seemed to get on much better than last year when they lost first round to Singapore. This time they ended as the runner-ups – in some ways much more appropriate given their skills. Nevertheless Team Singapore again showed a great performance.
But for me the surprise packet of the tournament was Team Belgium. In years before always the Huybrechts brothers teamed up for the purpose but this year Kim partnered with Dimitri van den Bergh who sits higher up in the ranking tables. And the team worked! It worked very well indeed. I never before saw Kim Huybrechts perform in such an easy manner. He even tried to learn to dance like Dimitri when they showed their delight in winning against the English team. I couldn't help to feel delighted as well. In the end of course the winner was Team Netherlands but it had been a great tournament!
And what great matches we could only recently watch streamed from the North American Championship and the U.S. Darts Masters!
Now, it is already time for the World Matchplay in Blackpool again and I think everybody remembers Taylor's 16th win of the event last year. It was his last triumph and I am almost sure he ardently wanted this title to give his career the final touch. To be sure to get another World Championship title would have been nice as well but Blackpool just was necessary to finish the picture. So of course it was a great and appropriate idea of the PDC to rename the World Matchplay Trophy "Phil Taylor Trophy"…
I wonder whether Phil Taylor will turn up in Blackpool this year at some time. He always enjoyed it there. And it might be we will all be a little bit wistfully thinking of him. But again, when you consider the list of participants in this year's tournament it isn't unreasonable to ask…
Will we really miss him?
The following two tabs change content below.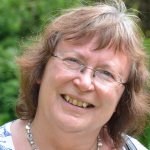 The founder of Global Darts, darts journalist Charis Mutschler hails from Marbach, near Stuttgart, Germany. A regular at most major PDC tournaments, a lover of literature, dance and music and cats, Charis' popular writings about darts and its players often transcend the usual. She brings something unique to the chroniclers of the sport we all love.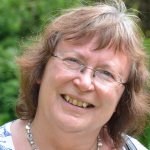 Latest posts by Charis Mutschler (see all)