Column #CM28 Grand Slam – Behind Lock and Bars
Monday, November 27, 2017
Column CM28
Grand Slam – Behind Lock and Bars 
First, I have to disappoint all those who think in this article about the first day of the Grand Slam I intend to reveal stories about dart players who have been locked up in jail. Although some players might have been in conflict with the law the only one whom I know to really have passed some time in jail is the now highly respected commentator Chris Mason. And that to be sure is not a secret.
No, this article deals with Wolverhampton and the production of "locks" of different kind.
During Medieval times the town developed from an agricultural center into an ecclesial community and finally into a busy market town – and metal engineering industries could be found here as well. In this context with the growing prosperity of the people the production of locks played an important role.
The materials could be found nearby but no one knows where the locksmiths got the knowledge for their work (but already in the old St. Peter's church there existed a St. Loe chapel). St. Loe is the patron of metal workers and locksmiths and to be sure this was no coincidence.
The chapel already existed in 1485 – so locksmiths probably were already known in Wolverhampton at this time. In 1688, a Dr. Plot praised the great work of the locksmiths from Wolverhampton which was already known in many parts of England. The locks were sold by chapmen travelling around the country before, in the middle of the 19th century, the first storerooms were established in Wolverhampton and Birmingham. In these times the locksmiths had specialized and at least 24 kinds of locks were produced – from door locks to tea case locks.
Whether the locks that closed the Civic Hall till around noon on the first day of the Grand Slam were from Wolverhampton I've no idea. But they were opened slightly belatedly for the first fans to enter the Hall. Some bought a program while others were more interested in Peter Wright's wigs which soon glowed in blue, red and yellow.
After security had had a look at all the food I brought with me for the day I started to look for the press room which turned out to already be well filled with PDC journalists and Sky commentators…
Soon, John McDonald called James Wilson and Michael Smith for the first match on stage – and an entertaining match developed. Wilson threw six 180s but was not able to hit his doubles. Smith only threw one 180 but hit is doubles, which of course made the difference. He celebrated and Wilson left the stage quite subdued.
The second match between Stephen Bunting and Jeffery de Zwaan was a rather close one with a lot of ups and downs for both players. Stephen Bunting won it, just.
In his first match Simon Whitlock met the runner-up of last year's Youth World Championship Berry van Peer. It was not a lucky match for Whitlock who grew more and more frustrated by van Peer's rather bizarre throwing style. It looked as if van Peer suffers from dartitis. Nevertheless he played quite well but was punished for all the doubles he missed.
Next on was the still reigning Youth World champion Corey Cadby against Alan Norris. It was close and thrilling. Norris soon was in the lead but Cadby started a surprise comeback. In the end Norris won the match.
Dave Chisnall against Scott Mitchell was next up – one of the matches which showed why a good average doesn't necessarily make a winner. Mitchell had the at this time highest average of the day but lost…
Mensur Suljovic played against the runner-up of the Winmau World Masters, Mark McGeeney ,who had a lot of problems settling on stage. He is a much better player then he showed in this match and to be sure he is a much better finisher. It is not by chance that he in #1 in the BDO. It might be he'll show us in his next two matches. During the match the referee asked to change the board after Suljovic had thrown a 180 and one of the darts fell out of the board too soon.
The next match was fast and kind of "refreshing" – Scotsman Gary Anderson played against his fellow countryman Cameron Menzies. In contrast to McGeeney, Menzies looked like he enjoyed himself. Menzies is a still young player and from time to time shows signs of brilliance. Anderson experienced a 180 drop out as well but this time the board was not changed.
In the last match of the afternoon Glen Durrant, the reigning BDO champion, came on stage. He looked totally unimpressed but he's already played in the Grand Slam. Peter Wright was in trouble and it looked Durrant´s performance unsettled him. So Wright was defeated despite producing the second highest average of the afternoon and Glen Durrant was the first BDO player who managed to win his match.
Following a very long break the evening session started at 8:00 p.m. Luckily the first few matches were quite fast matches. Gerwyn Price swept Steve Lennon from stage though the young debutant played a rather good match. The match between Robbie Green and James Wade was over soon as well as Wade couldn't find a double and lost 1-5.
The third match was more interesting. Darren Webster met Mark Webster. At first it was close but in the end Mark Webster clearly played better and won 5-3.
All the other five matches were one sided affairs and all were won 5:1 by the favourites. Neither Rob Cross, Phil Taylor, Michael van Gerwen or Raymond van Barneveld – and as well, Daryl Gurney – had any problems with their first opponents. The biggest surprise probably was the clear loss of local hero Jamie Hughes. van Gerwen's opponent Ross Montgomery played quite a strong match and it looked as though he was no longer experiencing problems with his elbow as he was during the Winmau World Masters.
It was a very long day of darts and it ended late as well. It was quite a disappointing day for the BDO players – and to be sure we have seen much better performances during the last years. Hopefully they will be more successful on day two.
The following two tabs change content below.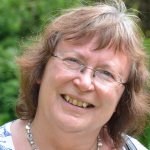 The founder of Global Darts, darts journalist Charis Mutschler hails from Marbach, near Stuttgart, Germany. A regular at most major PDC tournaments, a lover of literature, dance and music and cats, Charis' popular writings about darts and its players often transcend the usual. She brings something unique to the chroniclers of the sport we all love.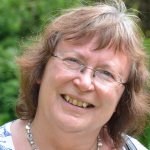 Latest posts by Charis Mutschler (see all)