Column #CM27 The 2017 European Championship
Friday, October 27, 2017
Column CM27
The 2017 European Championship
I almost don't dare to…
…predict tournament outcomes any more.
The last several big tournaments didn't go at all according to my prognostications.
First, we had the Champions League of Darts. Well, I predicted – and probably many other people did as well – Michael van Gerwen would be the favorite to win but he stumbled at the first hurdle and was beaten by Raymond van Barneveld, Adrian Lewis and Phil Taylor and never reached the semi-finals.
Peter Wright didn't survive the group phase either.
I predicted as well that a certain Mensur Suljovic's run would end in the group phase as he had a new baby girl at home and not enough time to sleep nor to practice.
And what happened?
Suljovic was the surprise winner of the tournament!
Where did he find the time to sleep and practice? And how did he manage to defeat players like Peter Wright, Dave Chisnall, Raymond van Barneveld and Gary Anderson? He even defeated Gary Anderson twice – in the group phase and in the final.
The answer of course is that Suljovic just played better and more consistent.
Next on was the World Grand Prix in Dublin…
First, Phil "the Power" Taylor withdrew. The second to withdraw on very short notice was Gary Anderson. How can you predict the outcome of tournaments when the favorites withdraw last minute?
Of course Michael van Gerwen again was the player everybody predicted would win. But something rather shocking happened – van Gerwen lost FIRST ROUND to John Henderson. What an upset!
Many of the other "might be" favorites soon were eliminated as well, for example Peter Wright and Raymond van Barneveld in the quarterfinals. And who would have thought John Henderson would be the player who would eliminate van Barneveld?
In the end, the players who progressed into the final were Simon Whitlock and Daryl Gurney and Gurney was the first Irish winner of the PDC's Irish event. Just imagine it – Whitlock and Gurney in the final, John Henderson and Mensur Suljovic in the semis.
Did anybody predict that?
Now the next "big" tournament is underway – the European Championship…
As far as I know no player withdrew on short notice. Michael van Gerwen is competing despite an ankle injury last weekend. He is the reigning – and really be this time really the repeat champion. But his ankle could turn out to be his Achilles' heel.
As neither Taylor, van Barneveld, Anderson, Lewis nor James Wade even qualified for the event of course Peter Wright has to be the second favorite followed by Mensur Suljovic.
When you consider the other participants there are a few players who might be able to cause an upset. John Henderson is back for this event. Up and coming PDC star, Rob Cross, is in the mix. There's Simon Whitlock who is almost back to his best form and there's Michael Smith – one never knows when he might show his talent.
No question, what John Henderson managed to do in the World Grand Prix could happen again in this event – by him or another player. One of the candidates for this could be Krzysztof Ratajski who recently won the Winmau World Masters and played impressive. Mervyn King has showed some form recently as well. Kyle Anderson could have a run – you never know.
But I will not predict anything – I will just lean back and watch. And hopefully I will be surprised again.
After all the excitement and thrill in the last few events it would be rather disappointing should we see in the end another Van Gerwen/Wright final…
The following two tabs change content below.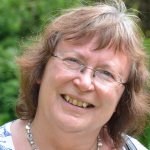 The founder of Global Darts, darts journalist Charis Mutschler hails from Marbach, near Stuttgart, Germany. A regular at most major PDC tournaments, a lover of literature, dance and music and cats, Charis' popular writings about darts and its players often transcend the usual. She brings something unique to the chroniclers of the sport we all love.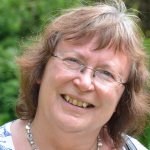 Latest posts by Charis Mutschler (see all)