Column #CM20 The darts I missed…
Saturday, June 17, 2017
Column CM20
The darts I missed…  
Yes, I've been on holiday! And we really had a great holiday! But it might be the timing was not exactly right as I missed some tournaments…
You might argue that today, in times of the Internet, that shouldn't be a problem because a lot of tournaments are streamed live. True.
But PDC tournaments are not streamed in Ireland. And it's sometimes difficult to find working Internet access. At our last accommodation in Ireland the Internet only worked occasionally – only when you left the house and went into the garden and found just the right spot could your laptop gain a connection. Not the ideal conditions to follow the World Cup of Darts…
I was luckier with the first tournament – the Gibraltar Darts Trophy, now one of the numerous events of the PDC European Tour. At that time we were staying on the West coast of Ireland and had a good Internet connection so I could at least follow the live scores from time to time. As that can be a little bit boring, more often I choose not follow the darts and instead enjoyed the grand landscape around the Lakes of Killarney instead.
Recently, I had spoken with some friends who had been to Gibraltar and one of them told us she thought it was a little bit creepy… with all the monkeys on the rock. It might be Peter Wright felt intimidated as well… at least that is my explanation of why he lost to Michael Smith in the semi-finals of the event (in which he was the favorite in Michael van Gerwen's absence). But it can't serve as an excuse for the four Host Nation Qualifiers from Gibraltar – they should be used to the monkeys – so why might it be that all of them showed rather weak performances and only one, Dyson Parody, managed an average of just over 80? Five of the seeded players lost their first matches but four of the seeded players were still in for the semi-finals – there were no upsets. At the end of the day it was just another more average European Tour Event and I didn't regret deciding to concentrate on the spectacular beauties of Ireland.
When we moved on to the East Coast near Dublin the World Cup of Darts began – a tournament I really like, especially because of the entertaining pairs format which often brings upsets and, as well, because you can watch players you rarely otherwise see on TV.
There were a few issues this year even before the tournament started. The Philippines, which had already prepared for the event as they had been invited the years before, were replaced on quite short notice by Team Brazil. Team Latvia had to withdraw on even shorter notice and a Team Switzerland turned up instead – probably the only nation which was able to get a team to Frankfurt overnight. And not to forget – Phil Taylor decided early he would not take part in the event during his last year in the PDC. He and Adrian Lewis had been a very successful pairing for Team England and were the reigning champions – but now Taylor was replaced by Dave Chisnall. Would that work as well? Team England was not the favorite to retain the title – in fact, there were two favorites: the #1 seed Team Scotland and Team Netherlands.
There were two more problems before the tournament started. Australian Simon Whitlock injured his wrist and Michael van Gerwen had a foot injury – and his replacement Benito van de Pas had already arrived in Frankfurt.
So the favorite had to be Team Scotland…
Well, since my Internet connection at this time was reduced to just the one spot somewhere in the garden I missed the first three days of the tournament completely. I only got the results via my smartphone and I can tell you that it was rather unsatisfying, although it did leave a lot of time for speculation and stimulated the imagination. I never reached a comfortable explanation as to why the #1 seed Scotland lost to Team Singapore. Not that I underestimate Paul Lim – he is a great and experienced player and Harith Lim is not lacking skill and experience either. Together they make a cracking team. But to win against the deserved #2 and #3 in the world?
Perhaps Peter Wright and Gary Anderson really don't like each other. Or maybe they had a bet between themselves was better at missing the doubles. Or perhaps they just didn't take it seriously. I almost couldn't sleep that night…
And how did the two young Germans, Max Hopp and Martin Schindler, manage to overcome the Northern Ireland team of Brendan Dolan and strong Daryl Gurney? Usually both Germans have a problem closing their matches and the pressure they probably felt from the home crowd should have added to the problem. But it might be the two just really chimed together. Maybe they even played as a team in their youth in WDF/BDO or DDV events. Or perhaps for them they are just more comfortable and play better when they are not alone on big stage.
Russia turned out in round two to be too strong for Team Australia – a surprising result as well but, of course, Whitlock's wrist could have played a part in this. Nevertheless, I felt Koltsov had improved a lot since the last Word Championship Koltsov and Alexandre Oreshkin is not only flamboyant but fearless as well. Team Singapore was strong again against Spain and eliminated the team in round two. From the results it seems to me Team England fared quite well but Team Netherlands now had to be the favorite for the win –although Larry Butler didn't make it easy.
So the last day of the tournament arrived and with it our flight home directly back into the Internet age…
We were home in time for the last of the quarterfinals which the Netherlands won with 2-1 against Team Germany and again the favorite swayed – a little bit. I saw the surprisingly strong Team Wales – too strong in fact for Team Belgium. I was quite impressed to see Mark Webster play so well!
Team England really was quite good although Adrian Lewis missed too many doubles against Michael van Gerwen and Dave Chisnall was too much in awe against Raymond van Barneveld. To be sure he's got a lot of memories of a commanding van Barneveld from his BDO days…
Then it was time for the final and I was quite sure of the outcome: despite Wales playing so well Michael van Gerwen and Raymond van Barneveld would be too much for them. I was right – it ended with a 3-1 win for the favorite. The one point Wales got was from Mark Webster who defeated Raymond van Barneveld 4-1 in the singles.
Don't ask me whether it was a good tournament or not. Four matches are no way enough to judge…
I only can say it was a tournament which, once again, proved that a team event certainly has its own unique reality: two strong individuals do not necessarily make a good and successful team.
The following two tabs change content below.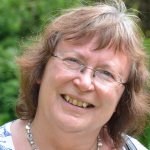 The founder of Global Darts, darts journalist Charis Mutschler hails from Marbach, near Stuttgart, Germany. A regular at most major PDC tournaments, a lover of literature, dance and music and cats, Charis' popular writings about darts and its players often transcend the usual. She brings something unique to the chroniclers of the sport we all love.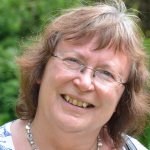 Latest posts by Charis Mutschler (see all)