Column #440 Come. Travel the World with Dartoid.
Sunday, December 2, 2012
Column 440
Come. Travel the World with Dartoid.
That's been the theme of this column for nearly 20 years. From Congo to Mongolia, Nepal to Borneo, I've explored and written about the darts scene in almost 100 countries on six of seven continents. Yes, as Wayne Mardle once observed, I'm a nutter.
But never have I – literally – embraced this theme. Until now…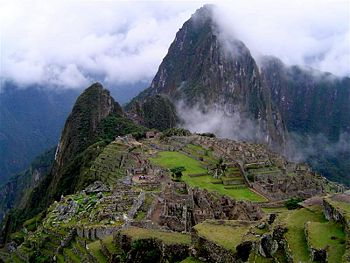 Today I am inviting YOU (especially those of the extremely well-endowed sub-species of the female population) not to just follow my travels in writing but to join me on my next Dartoid's World adventure. Are you reading this Jess Nicoll? I hope your husband isn't.
The dates aren't set but the destinations are. Some private invitations have already gone out and some acceptances have come in. Names you know of well known darts players (and also Julianne Hough, Brad Pitt, Richard Nixon, and Jesus) are confirmed. The journey is a definite go.
Sometime in February, 2015 I will be introducing our sport to the descendants of the Incas and Rapanui. I'll be heading to the mountains of Peru and a remote island 2,100 miles off the coast of Chile – to Machu Picchu and Easter Island.
Once there I'll be nailing a dartboard to cherished ancient buildings and statues. So this is not just a once-in-a-lifetime opportunity for you to throw darts in exotics locales. It's also a chance for you to join me for a few jars in jail.
I won't waste your time recounting the history of either location – the explorer Hiram Bingham, the Inca emperor Pachacuti (whose estate Machu Picchu once was), the Spanish Conquest, or how the giant Easter Island heads (moai) were carved and moved. The two sites are among the most isolated but familiar pieces of land on earth. They have been on my bucket list since I was a teenager, in 1995.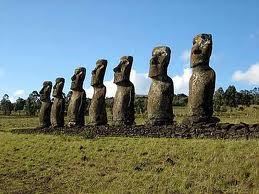 We'll start out in Cusco, Peru (there are bars with darts) and head from there to spend a day wandering the Lost City of the Incas. We'll return to Cusco, catch a flight to Santiago, Chile (there are bars with darts), spend a night, and then hop a five-hour flight to Easter Island deep in the Eastern South Pacific. We'll stay in the capital city, Hanga Roa, find a bar with a board or put one up, explore the island for a day or two and then head back to civilization. I anticipate the entire trip will take a week, unless we get thrown in jail.
So come, travel the world with Dartoid. If you're interested, or think you might be, let me know by sending an email or commenting below. I'll keep you advised.
Hope to see you soon, Jess.
From the Field,
Dartoid
The following two tabs change content below.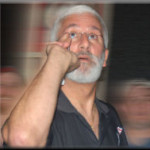 Author of the column that since 1995 has been featured by Bull's Eye News, the American Darts Organization's (ADO) Double Eagle and numerous other darts publications and websites around the globe.