Column #CM85 – UK Open Day 2 – Ritchie Blackmore
Tuesday, March 25, 2020
Column CM85
UK Open Day 2 – Ritchie Blackmore
One of the best-known people from Weston-super-Mare is Ritchie Blackmore, the lead guitarist from Deep Purple (although he only lived for his first two years in Weston). His family then moved to Heston, a suburb of London. When Blackmore was eleven, he got his first guitar with the condition to learn how to play it properly. So, for one year he took guitar lessons. As he says today, that's the reason he knows how to use his little finger – something not many E-guitarists are able to do.
It is quite possible that as a youth he played the famous guitar introduction to Jonny Clayton's walk-on song "Johnny B. Goode," especially as one of his role models was the English rock and roll star Tommy Steele who to be sure had that piece in his program. School didn't really interest Blackmore – except for sports. He was a good javelin thrower – another link to the sport of darts, as after all the legend Bob Anderson had been in his youth an outstanding javelin thrower.
But Blackmore didn't take the step from javelin to darts; he was much more interested in music. Early in the 1960s, he was co-founder of the band Outlaws and for many pop, rock and beat singers he was the guitar accompanist in the studio and on stage. How he got into contact with Deep Purple I don't know but in 1968 he was invited.
At this time the band still played psychedelic and progressive rock music, but they didn't consider themselves good enough for the latest pop songs. In the 1970s, the band changed to hard rock and in the mid 70s Blackmore left the band and founded Rainbow.
In those years Blackmore started to take cello lessons as well which influenced his compositions. It influenced Deep Purple as well when Blackmore returned to the band from 1984 to 1989.
In 1992 they again reunited and returned to the traditional Deep Purple sound. In 1993 Blackmore left again – this time for good. He changed "Rainbow" and a new hard rock singer was added to the band. In 1997 Rainbow disbanded and together with his girlfriend, Candace Night, Blackmore founded the folk duo Blackmore's Night. Now, the voice took centre stage in his composition and medieval influences can be found. Blackmore's Night is not really touring in big halls – the concerts take place in more intimate surroundings. In 2016 a short Rainbow revival did happen.
Blackmore's first two wives were German, and Blackmore talks the language fluently; he has a lot of German friends and loves German television. He also loves alcohol and his Fender Stratocaster which he thinks sounds more aggressive then the Gibson he played at the start of his career.
His advice for people who would like to become good rock guitarists is: "When you really want to get good – and are not a genius – you first should copy other guitarists."
Might this be a good advice for darters as well? At least you find something quite similar in John Part's practice advice: "Watch what the pros do. When a dozen players do the same the chances are high that it will work for you as well."
How many players who were still in the tournament on the second day of the UK Open follow this or other advice I've no idea. But it looks to me as if more and more players work with a mental coach.
The second day of the tournament started with four boards and the fifth round and ended with only two boards – one on the main stage and one on the second stage – and the sixth round. It was much more relaxed than on the first day and from time to time I found the time to watch matches over a longer period.
There were many close matches like the first fifth round match between Michael van Gerwen and Jason Lowe on the main stage, which van Gerwen only just won with 10-9, or the Irish drama between Daryl Gurney and William O'Connor on the second stage in which O'Connor missed his match darts and Gurney managed to win.
At one time boards three and four had some problems with the lightning so the players had to break off their matches until it was fixed. It was admirable how Mensur Suljovic, who was caught in the middle of a leg, managed to stay composed enough to win first the leg and then the match.
Martin Schindler was eliminated by the still clinical finishing Kyle McKinstry. Gabriel Clemens defeated Andy Boulton and progressed. James Wade and Kim Huybrechts were too early for the TV at the second stage and Wade disappeared again and had to be searched when the match finally should begin and Huybrechts had already walked on stage. Wade won 10-1 as did Jelle Klaasen against Steve West.
And then we had in round five the first real upset when Rob Cross won another of those close matches against Michael Smith. Somewhere among all those matches Jonny Clayton defeated Joe Cullen – go, go, Jonny, go.
After the usual draw everybody went into the break. No idea what the players do, a lot go to their accommodations to take a rest.
The sixth round started on the main stage with Gabriel Clemens playing against Gerwyn Price and he showed a great performance. As there were more and longer breaks on the main stage matches, I walked, despite my tired legs, to the second stage to have a view of Clayton vs. Dobey.
Well – I would be glad if could I tell I saw the nine-darter, but I left too early to walk back to the main stage (when I arrived, they started to show Clayton's perfect leg). He had needed less time to throw a nine-darter than I needed to walk from the second stage to the main stage!
Back at the main stage Gabriel still was in the lead but by now it was very close. When Price went 9-9 I knew there would be no "happy ending" for Clemens and to be sure Price performed magic and produced his best leg of the match while Clemens showed nerves for the first time.
In the next match Michael van Gerwen eliminated James Wade from the event who played one of his weaker matches. Or was van Gerwen so good? Meanwhile, in the second match Jamie Hughes eliminated Mensur Suljovic.
Back on the main stage we had the next upset – Jelle Klaasen defeated Gary Anderson. Until that time I hadn't really watched Klaasen and was a little bit surprised he was still in the event. But his win against Anderson to be sure was a deserved win as Anderson is still searching for his top form so he played solid in his two matches.
One last time I marched to the second stage and saw how Dimitri van den Bergh supported by a lot of fans won against Kyle McKinstry. I missed the match between Rob Cross and Stephen Bunting as on the main stage Peter Wright vs. Daryl Gurney was on next.
Peter Wright surprised by losing to Daryl Gurney.
Now, only eight players were still in the tournament. And to be sure Jamie Hughes and Jonny Clayton were two players I never thought would reach the quarterfinals.
This time I had no interest to watch the lights of Weston-super-Mare as seemingly from nowhere a strong wind had appeared and it poured down. So, despite my tired legs I moved up a gear and turned my back on the lights.
The following two tabs change content below.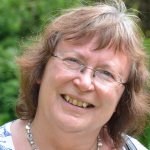 The founder of Global Darts, darts journalist Charis Mutschler hails from Marbach, near Stuttgart, Germany. A regular at most major PDC tournaments, a lover of literature, dance and music and cats, Charis' popular writings about darts and its players often transcend the usual. She brings something unique to the chroniclers of the sport we all love.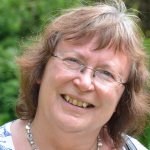 Latest posts by Charis Mutschler (see all)