Column #HR375 TREATS and TREASURES
Thursday, October 27, 2022
Column HR375
TREATS and TREASURES
The Old Dart Coach appears to have been wrong.  Perish the thought!
Gibraltar is not an island.  This was pointed out by "Big" Tony Holyoake.  The ODC, in his defense, points out that Gibraltar is an island… in Ohio.  Take that.
With All Hallows' Eve fast approaching, last weekend darters on both sides of the big pond got an early start searching for treats along with monetary treasures…
Lost in the excitement of PDC-TV big events with crowds singing are the Players Championships – played sans spectators.  When the year ends, 30 will have been played.  Last week's four, with £400,000 for the taking, are in the books.  To quote Yosemite Sam, in the Looney Tunes cartoons, "There's gold in them thar hills." 
In this case Yosemite Sam was correct.  The ODC once spent New Year's Eve in Barnsley at the Longcar Inn with Wendy and Roy Chaddock (but saw no hills – sorry Sam).  That aside, there was gold in them thar streets.
While some like to brag on averages when you're a pro (just like in the world's oldest profession) it's all about the money.
The big winner?  Josh "Like A" Rock as he waked away £26,250 better off when he gathered in a Lawrence Welk visit ("a one ana two ana…").  The 21-year-old from Northern Ireland started his rampage with a runner up in event #25 to Dave Chisnell 8-4.  In the semis he bested Damon Heta 7-3 with an average of 108.74.
In event #26 Damon "You Beautie" Heta got in a win adding £12,000 to the £25,000 he took at the preceding Gibraltar Darts Trophy.  Heta would play Dirk van Duijvenbode who, as usual, started fast leading 4-2.  Heta then went on a roll taking 6 on the trot while denying the suddenly out of sorts van Duijvenbode a double.  Heta took those legs in 2 x 11, 13, 14, 15 and 16. He averaged 103.53.
The bigger names found themselves in the final of #27.  Rob Cross has been on the cusp of a breakout all year.  He faced Peter Wright in a match that followed the scenario of the weekend.  Wright started fast leading 3-2 when Cross opened a can of "WA" running 5 straight as Wright postponed the defeat in 17 then lost the match in 19 darts.  Worst combined averages for the weekend.
Josh "Like A" Rock was rockin' and rollin' in the final event, #28.  In the quarters he laid a skinning on Adrian Lewis (6-1) reaching the semi against Damon Heta – their fortunes seemed to be entwined over the weekend.  Heta got there with a 6-0 "Pepé Le Pew" job on Dirk van Duijvenbode averaging 114.15.  Rock broke from 2-2 for a 7-3 win, including a 10-darter of T80, T21, T80 and out on d10.
Rock's final against Luke Humphries was the best played of the weekend.  Rock's 8-5 was close – as they were 6-5 (advantage Rock) when he held and then broke for the win.  Averages for both were in the "How could you lose zone" – Humphries 102.96 and Rock 108.07.  The difference was that Rock hit 8/13 while Humphries was 5 of 13.  It's misleading as Humphries had missed darts to win only one leg.
The importance of a tour card is reflected in the Players Championships where only 128 darters are in the draw with a single win, in the field of 128, yielding £740.  It's a way for players to get experience while earning enough to stay on the road.
Canadian Matt Campbell was the big North American winner with £4,480 followed by Danny Baggish (£3,880), Jeff Smith (£3,250) and Jules van Dongen.  Nice weekend boys.
Here in the split 50 states the Championship Darts Corporation held their Continental Cup…
Alex Spellman emerged the champion after a nail bitter with Doug Boehm.  Boehm was in complete control taking leads of 6-4 and 7-4.  At 4-7 down, Spellman hit his stride taking the next four that yielded the win.  Boehm had a chance to win 8-4 but messed up 111 leaving 6 which he could not erase.  This gave Spellman a second shot after missing the bull to take 25.
David Cameron who made the semifinals by defeating Ross Snook (5-3) and Gary Mawson (6-3) will make his debut at the World Championships at the Ally Pally.
Kaden Anderson had a big weekend.  He turned 21, had his first drink (yes, right!) and became the CDC 2022 Evolution Tour Youth Champion.  Happy Birthday!
Those that don't recognize that darts is a fraternity got a wakeup call.  The masses turned up for the Andy Fordham Viking Cup 2022 at Indigo in the O2 in London.  It was a turnout to honor the memory of a great dart player and even greater person.
The tournament itself had 375 entrants some with no chance to win but honoring Andy and what he meant to darts and their lives.  The Ladies' field was led by Beau Greaves who to the surprise of no one took the title.  She beat Welsh Intentional Rhian O'Sullivan 5-2.
A tip of the chapeau to all-time fav Mandy Solomons.  For those that aren't familiar with her, she won 4 World Masters, 3 North Americans, 2 Los Angeles Opens and a World Cup Singles.  She was a superstar and is still one as she entered the Andy Fordham tournament out of respect for another great.  She didn't win, losing early 4-3 to Juliet Findley when she couldn't erase 40 with 7.  A class person.
Darts Connect provided the scoring with all checking in to punch in the numbers.  One who "entered to enter" was asked to score.  He found himself "bumfuddled" asking for relief.  In stepped the "Queen" Deta Headman.  After playing, dancing and signing autographs she got it handled.
The four events of the PDC Women's Series take place this weekend at Robin Park Sports Centre in Wigan…
Lisa Ashton with £8,850 banked is assured of a spot at the Ally Pally even if she wins nary a shilling.  With £1,000 available for winning, only Fallon Sherrock with £5,800 has a chance to surpass Ashton.
The chance?  Like emptying the Pacific Ocean with a teaspoon.
Sherrock needs to score some money to keep 18-year old Beau Greaves from overtaking her in earnings.  Beau won the last four events accounting for her £4,000 and as they say, "… is in good form.  Sherrock, missing those 4 as she played in Australia, may be the difference.  PDC TV will cover.
Finally, the ODC's tip of the year: ladies, on Halloween be careful!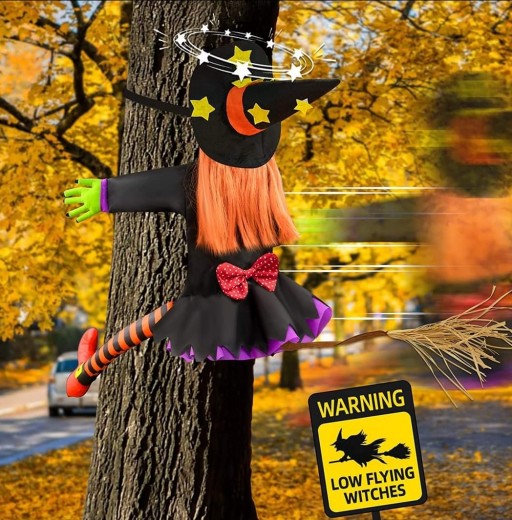 Stay thirsty my friends.
The following two tabs change content below.

The one and only Howie Reed (the Old Dart Coach) goes back decades with the legends of our sport - he knows where the skeletons are buried. Just ask any of the ADO and WDF old-timers! His widely popular column, Toeing the Oche, is a must-read.

Latest posts by Howie Reed (see all)